I meet in person with all my clients in advance of their equine photography sessions. During that meeting, I always ask clients if they have any questions about their upcoming horse photoshoot. And almost without fail, I get the question, "What if I'm sick on the day of my horse photoshoot?"
What happens if I am sick the day of my session?
It's never fun to smile and pose when you aren't feeling your best – much less trying to prep a horse when you are feeling under the weather.
We are currently living in a time of Covid-19, along with the flu and other illnesses.
I have an immunosuppressed child at home. I also have clients who are also immunosuppressed.
My goal is to make sure that ALL my clients have a fun, safe, and healthy photography session.
If you are showing symptoms of Covid-19 or other illness or you have been in close contact with someone with a confirmed case of Covid-19, please reach out as soon as possible.
We will reschedule your horse photoshoot to a date when you are in the clear.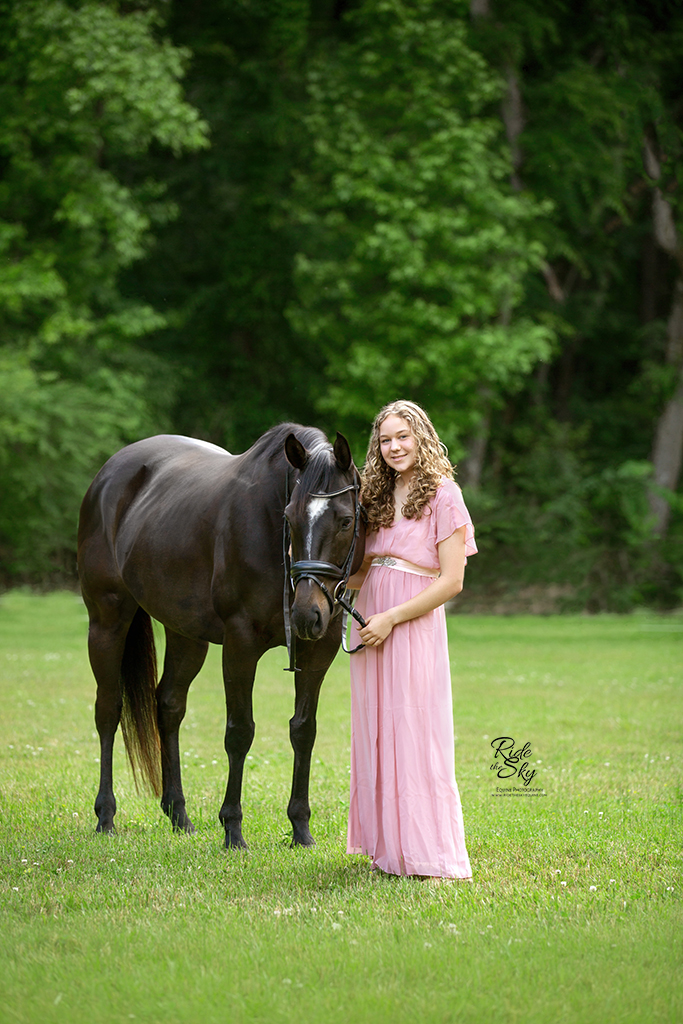 Betsy Bird of Ride the Sky Equine Photography spends her days doing insane things to make horses look at her. Clearly, she's desperate for attention. When she's not celebrating the stories of the amazing horses in her clients' lives, she invests time and energy into perfecting her equine photography skills and growing her business, hanging with her favorite rescue dog, Nitro, and planning her next big adventure. She also tries to spend some time educating and entertaining her fans and potential clients by blogging and posting on social media about whatever catches her fancy at the moment. 
Betsy is a Certified Professional Photographer (CPP) with the organization Professional Photographers of America (PPA). The CPP designation is held by fewer than 2,000 photographers nationwide and is a hallmark of consistency, technical skill, artistry, and professionalism. Ride the Sky specializes in on-location photography for equines. Ride the Sky also has the option of bringing the studio to the stable. Based in Chattanooga, TN, Ride the Sky Equine Photography works on location in Tennessee, North Georgia, and beyond.