Meet Allyssa & Raven! Allyssa is the trainer behind AR Horsemanship.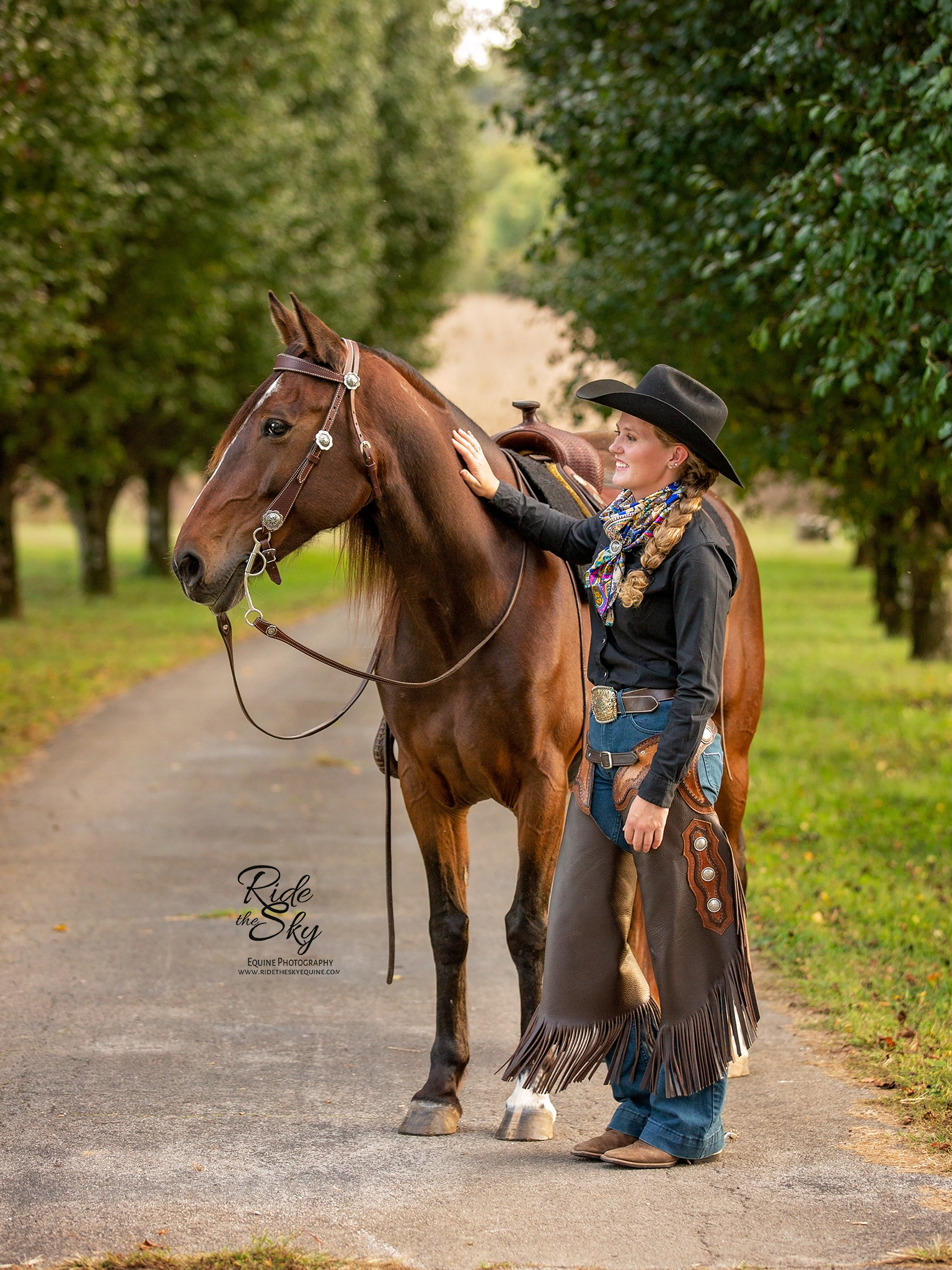 Raven is a BLM mustang who was born in long-term holding. In 2014, Allyssa, at the age of 14, selected Raven as her 2014 youth mustang competition horse. They have been together ever since.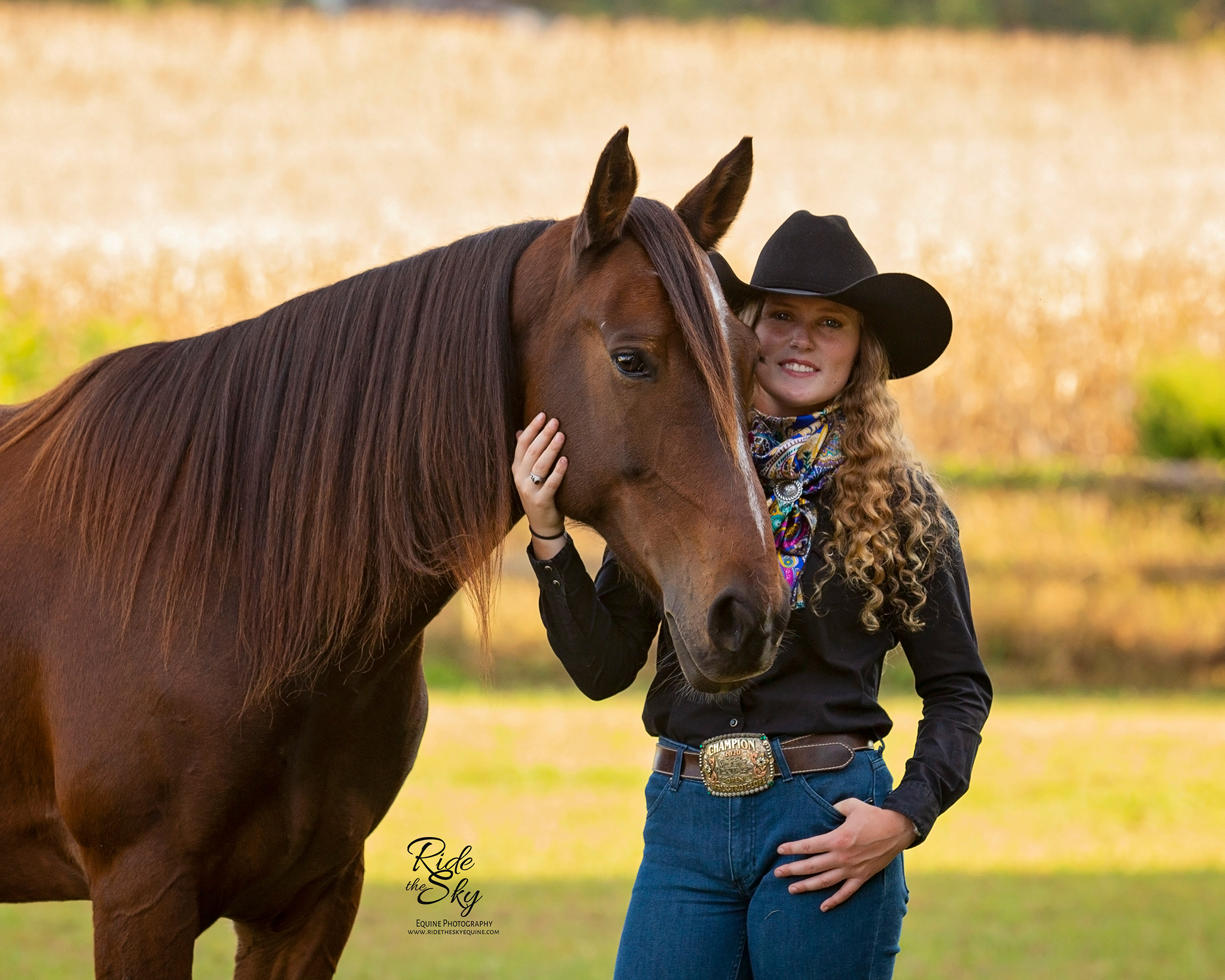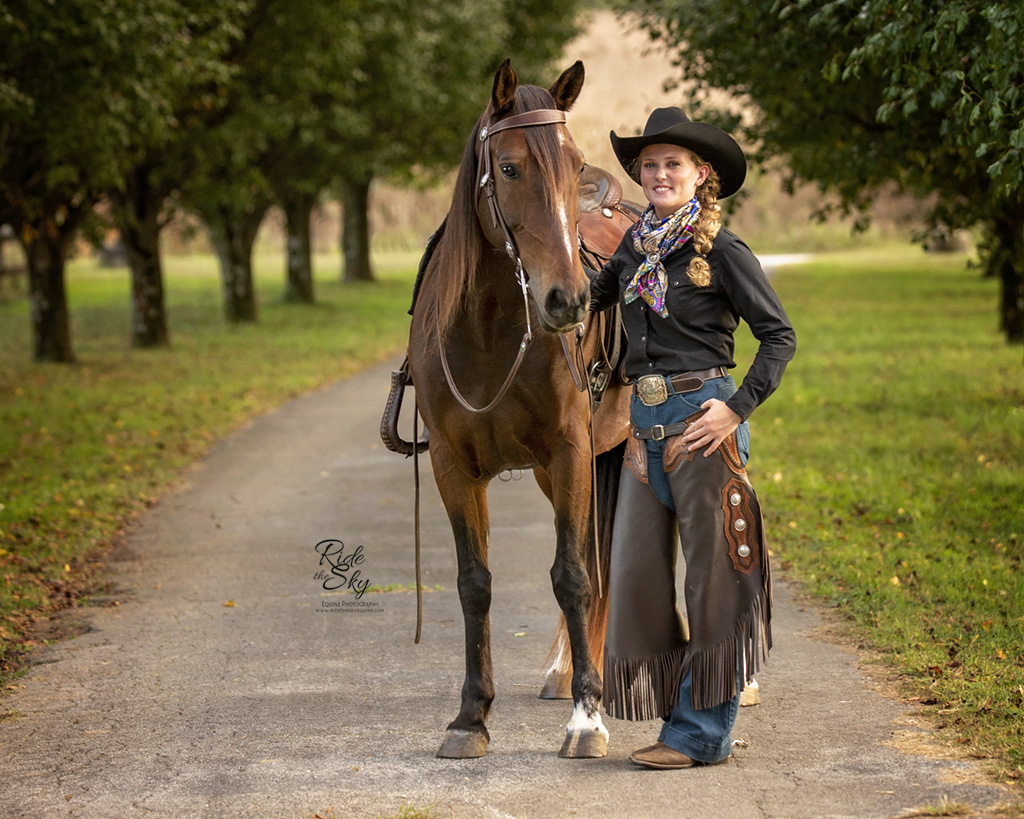 Allyssa actively competes with Raven in English, western, and saddle seat events at open shows.
Raven, who is now 8-years-old, is a bay mustang who is very laid back and loving. She loves attention.
And while she has a playful side, she also just likes to hang out with her person.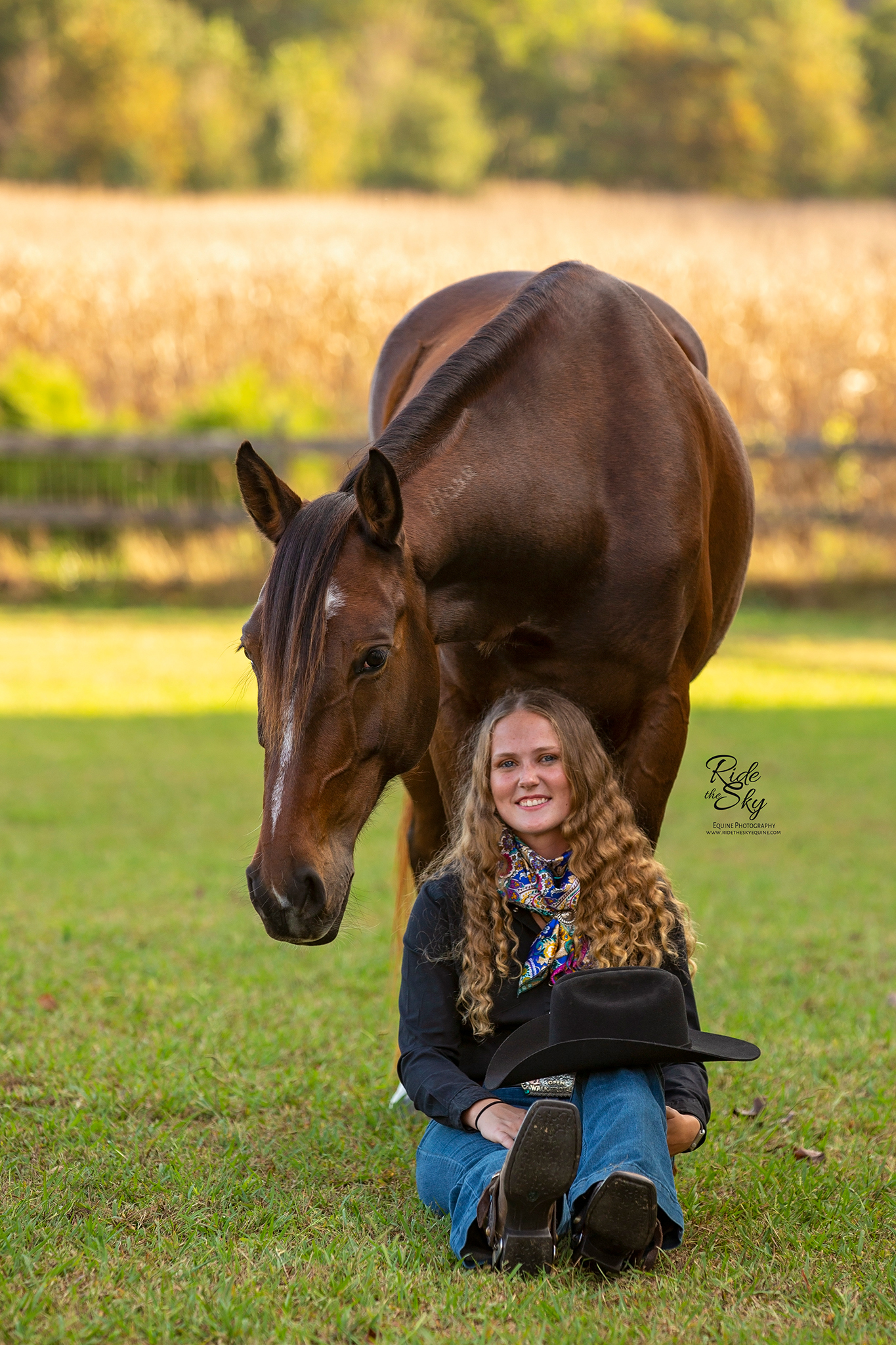 Over the years, Raven has been trained to perform a number of tricks. She hugs her human,  sits, and rears. She will also lay down on command, bow, and much more.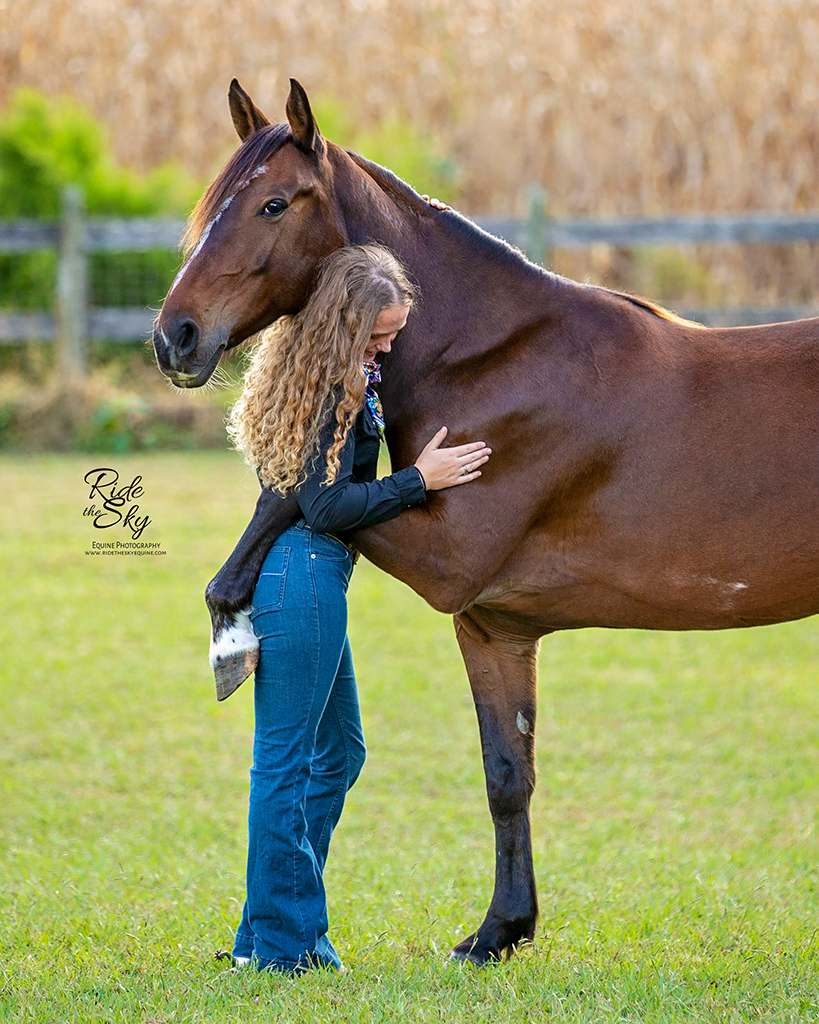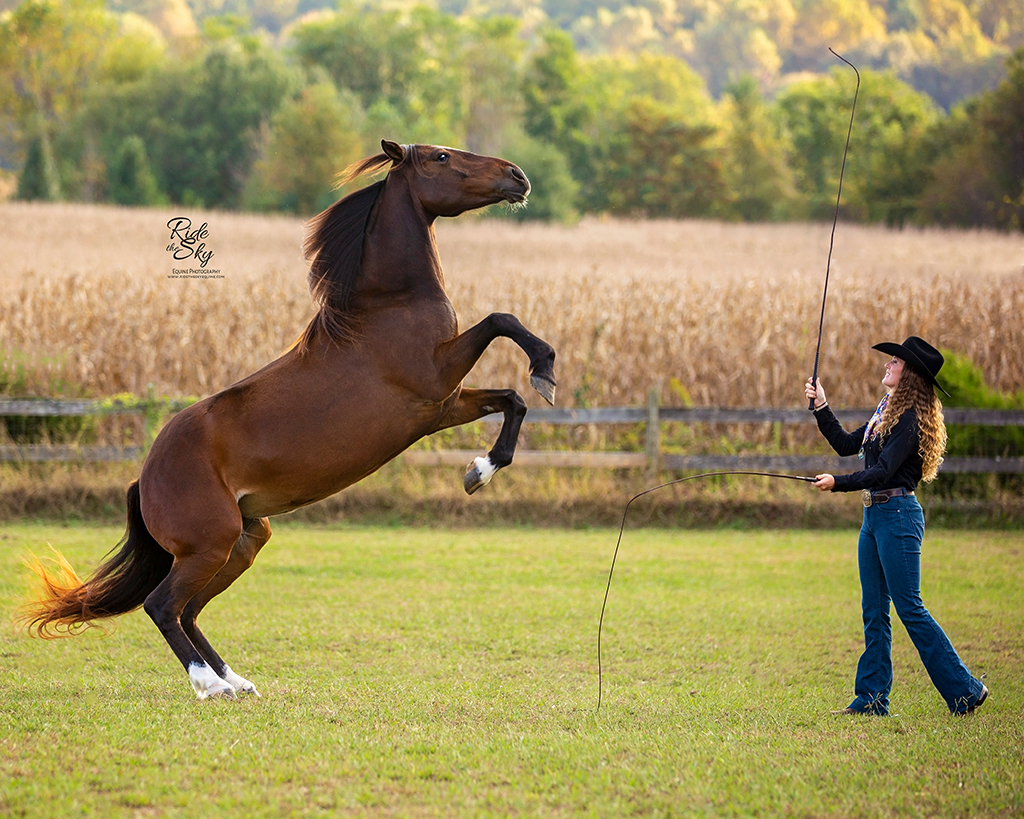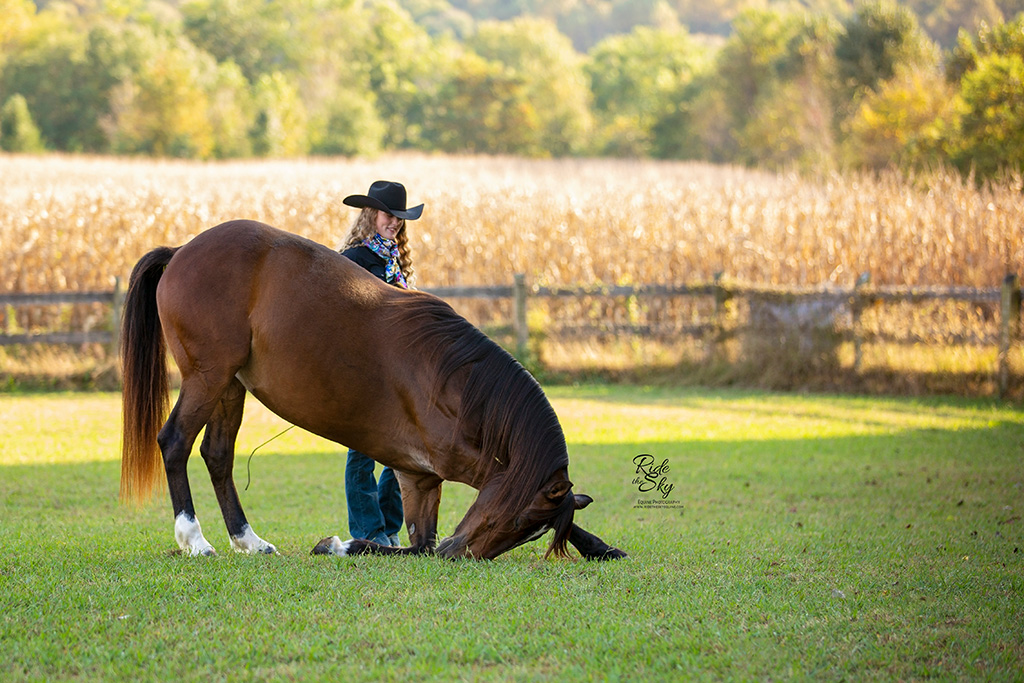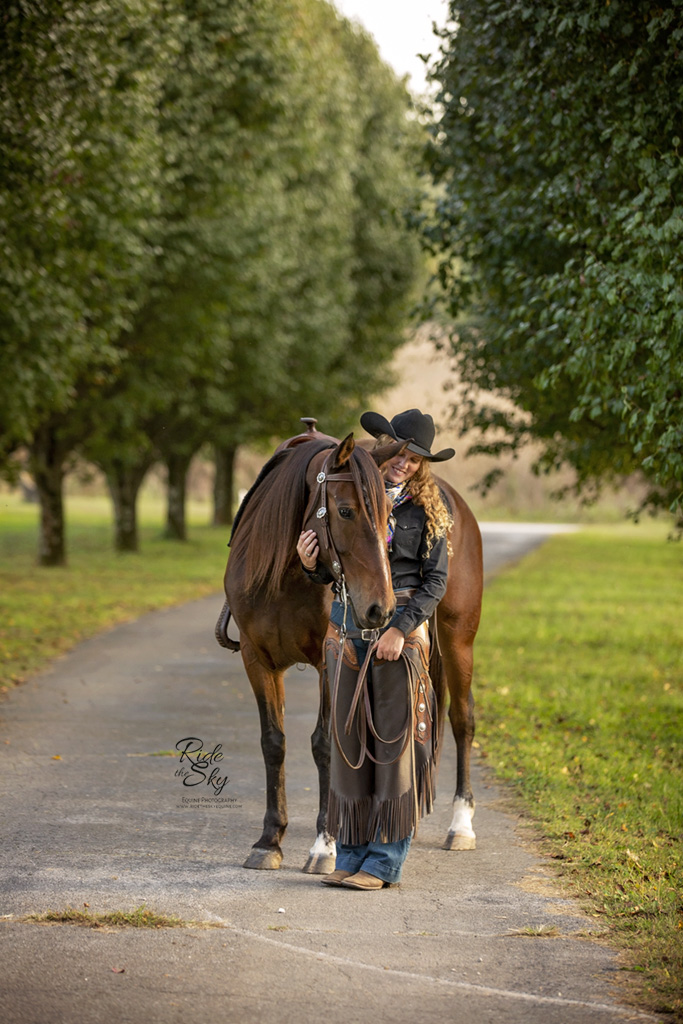 Betsy Bird of Ride the Sky Equine Photography spends her days doing insane things to make horses look at her. Clearly, she's desperate for attention. When she's not celebrating the stories of the amazing horses in her clients' lives, she invests time and energy into perfecting her equine photography skills and growing her business, hanging with her favorite rescue dog, Nitro, and planning her next big adventure. She also tries to spend some time educating and entertaining her fans and potential clients by blogging and posting on social media about whatever catches her fancy at the moment. 
Betsy is a Certified Professional Photographer (CPP) with the organization Professional Photographers of America (PPA). The CPP designation is held by fewer than 2,000 photographers nationwide and is a hallmark of consistency, technical skill, artistry, and professionalism. Ride the Sky specializes in on-location photography for equines. Ride the Sky also has the option of bringing the studio to the stable. Based in Chattanooga, TN, Ride the Sky Equine Photography works on location in Tennessee, North Georgia, and beyond.