At Ride the Sky Equine Photography, we're all about crafting a tailored experience that brings out the distinctive personality and grace of your cherished equine companion. 
Every portrait session with us is a journey, one that culminates in a breathtaking piece of art that resonates with your unique style and fits perfectly into your home. 
Our images grace the walls of homes, businesses, and stables, creating lasting memories of the powerful bond between humans and their horses.
From grand museum-quality framed canvases to striking metal prints, elegantly framed photographs to bespoke custom albums, we've handpicked premium products from top-notch color labs. Quality and craftsmanship are our guiding principles.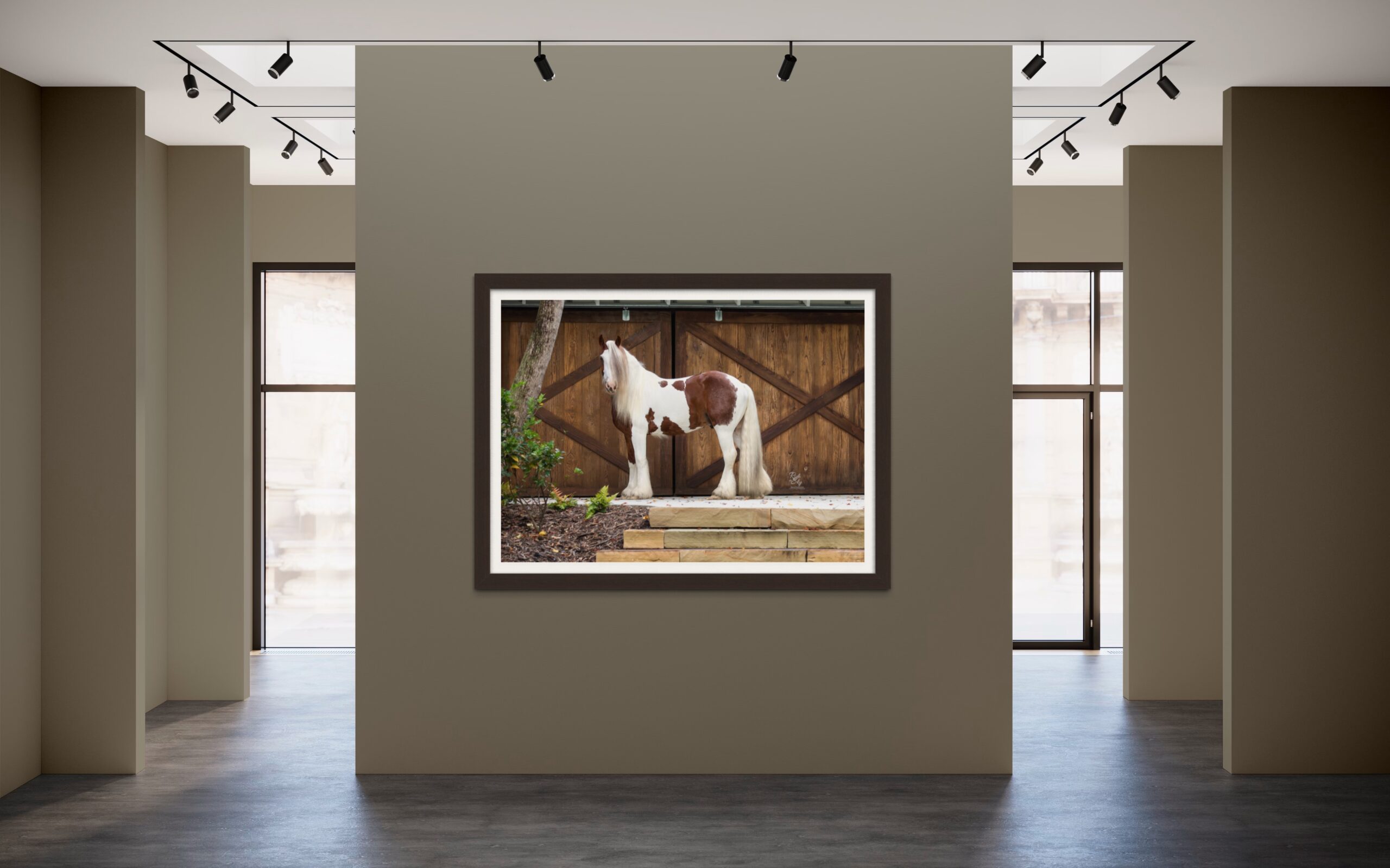 Is it time to bid farewell to that mass-produced wall art that's graced your wall since 2005?
While it might not be practical to invite your horse indoors (though we know you'd love to!), you can certainly bring their image into your home. And, isn't that the next best thing? 
Our curated selection of products is designed to bring enduring elegance to both your home and stable.
Because every Ride the Sky Equine Photography session is tailored to meet your specific requirements, pricing can vary accordingly.
However, we recommend budgeting a minimum of $600 for your photography experience. For your convenience, we accept all major credit cards and offer flexible payment plans.
Rest assured, all custom artwork adheres to the highest quality standards and is backed by our guarantee.
Contact us today to arrange a complimentary one-on-one consultation or phone call. Let's explore the captivating beauty we can craft together for your home.
Send a message to Ride the Sky here.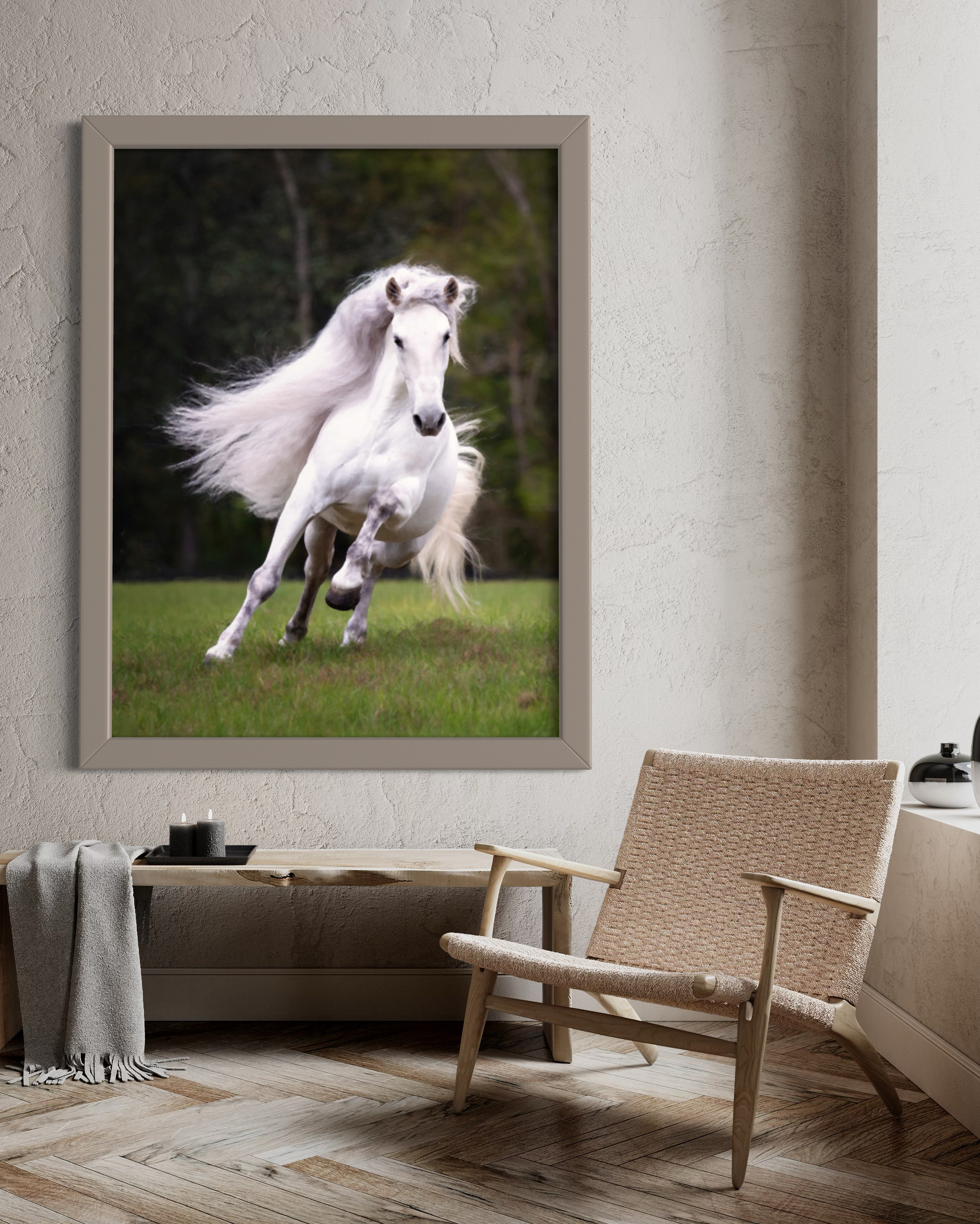 Museum Quality Framed Canvas Wall Art
Why settle for mundane wall decor when you could be gazing upon the creatures that bring boundless joy to your life?
Adorn your walls with captivating, smile-inducing statement pieces. Among our offerings, our Signature Wall Art reigns supreme, and our Museum Quality Framed Canvas Wall Art is in a league of its own.
Prepare to be astounded by the richness of these canvases. They're unlike anything you've ever encountered – both in visual appeal and tactile experience.
These canvases are impressively thick and robust. Cleaning them is a breeze, whether you opt for Windex or water. We don't recommend eating off them, but it's a testament to their durability that you could if you really, really wanted to!
In essence, this canvas is crafted to harmonize seamlessly with your lifestyle.
Customize your statement piece further with a range of molding styles and framing finishes, ensuring it's a true reflection of your unique style.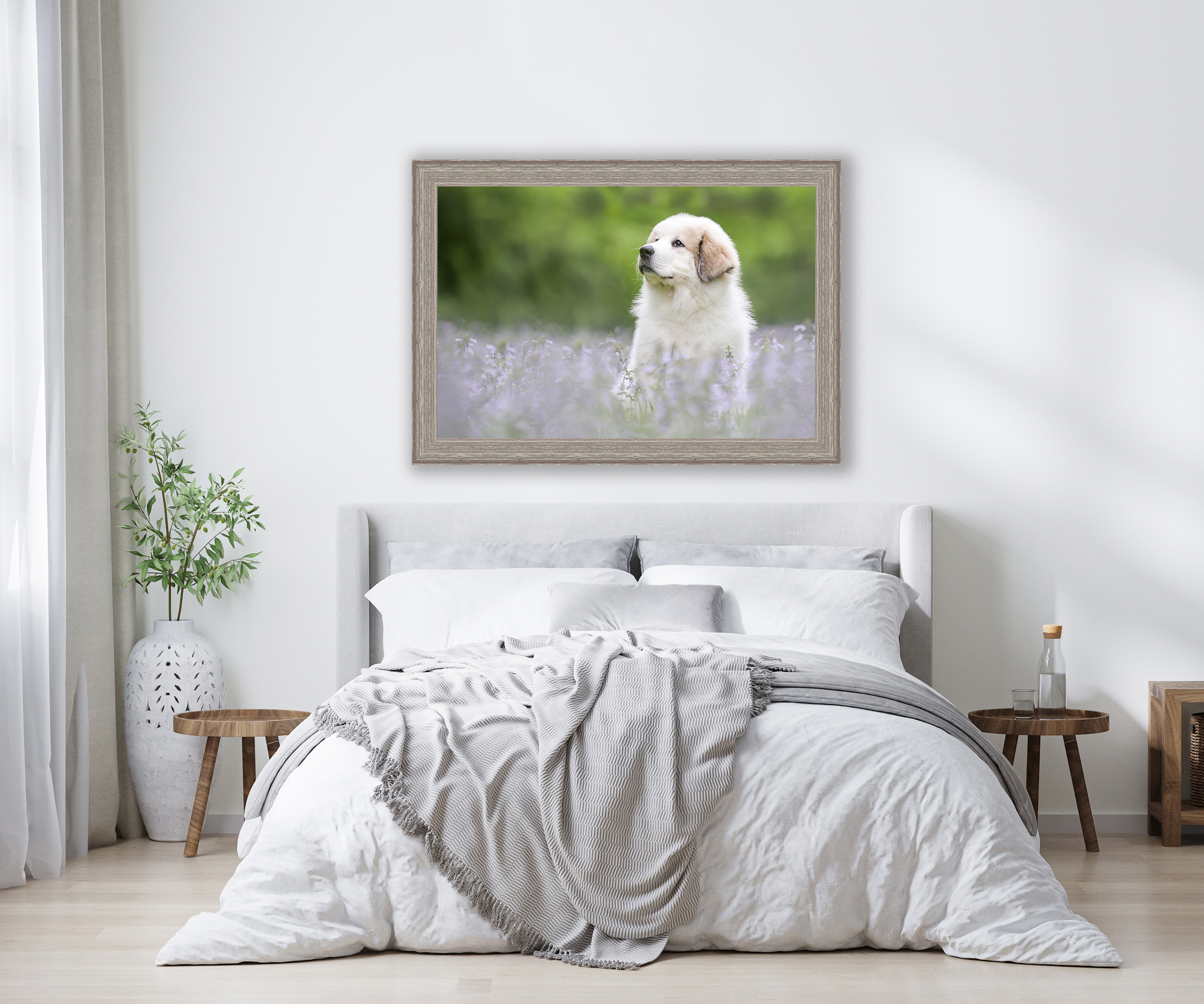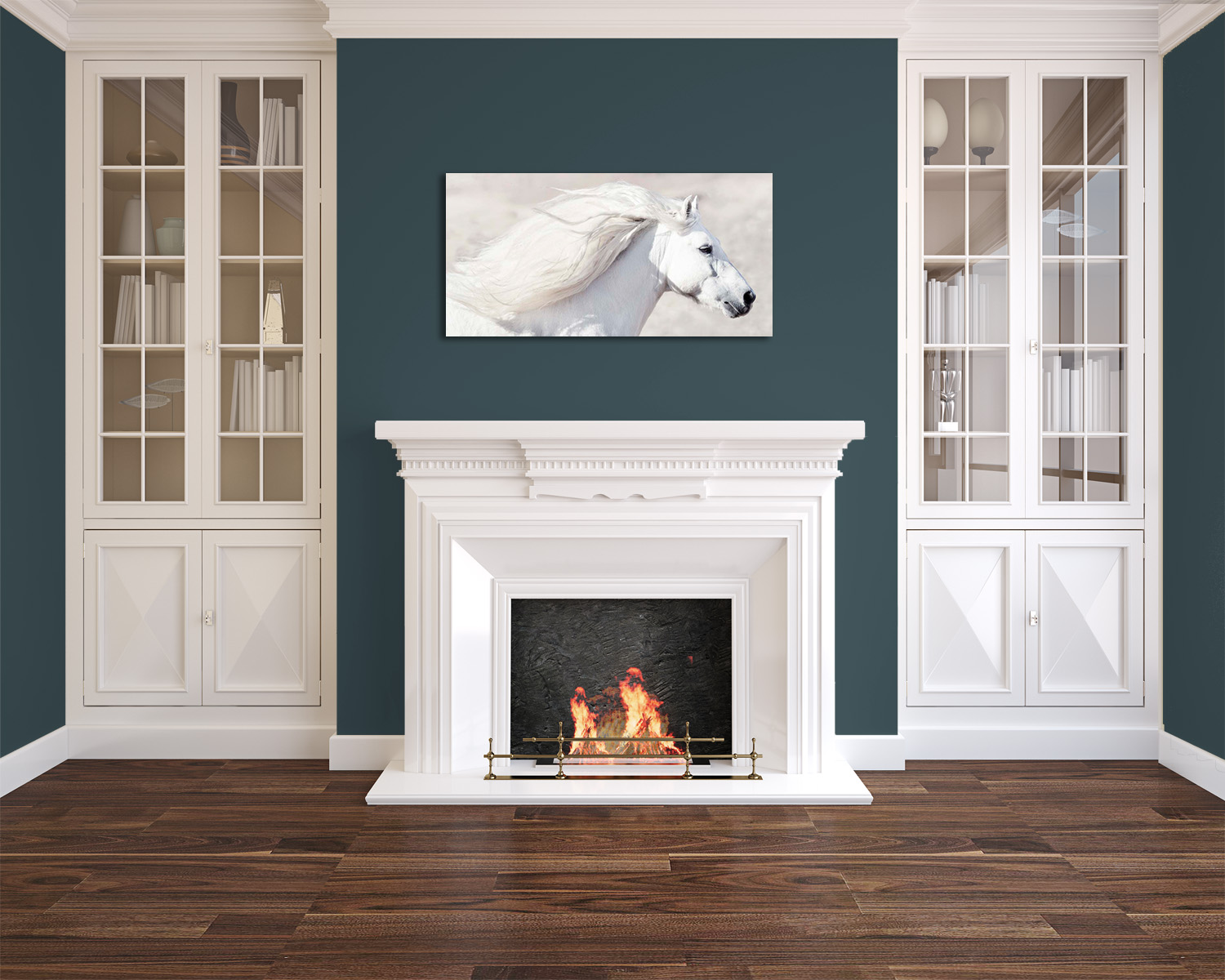 Vivid Metal Wall Art
​Craving a bold burst of color? Looking for a chic, modern aesthetic? Need something that can stand up to the rigors of the stable?
Enter the world of vivid metal wall art.
While these lightweight wonders not only do an exceptional job at providing an amazing pop of color, don't count them out for black and white portraits!
Metals also exude a contemporary vibe that's hard to beat if that's your aesthetic. With their exceptional color quality, waterproof durability, and anti-scratch resilience, they're a stylish choice for adding flair to your home, outdoor, and stable spaces.
Framed Prints Wall Art
Craving a touch of timeless elegance?
Why not opt for a classic framed print?
Whether mounted or matted, these prints boast top-notch color quality and a traditional charm that never goes out of style.
Choose from a range of sizes and framing options, including impressive dimensions up to 20×30. Perfect for creating a gallery wall in your living room, or even a statement image for a smaller space like a bathroom or entryway.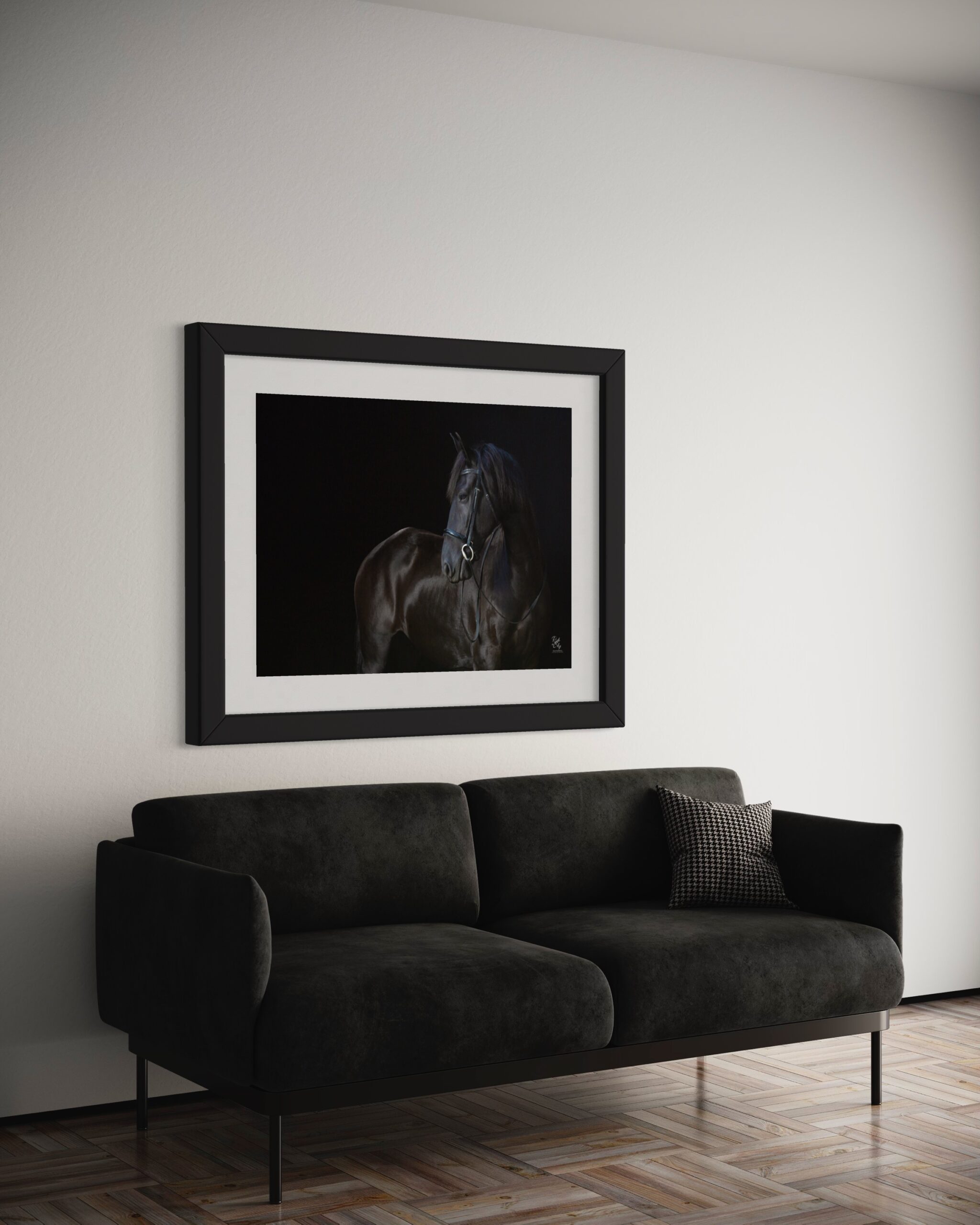 Gallery Collection Wall Art
​
Eager to transform a blank wall into a stunning focal point?
Searching for the perfect solution for an oddly shaped or sized space?
Interested in showcasing a multitude of beloved horses or dogs?
Instead of settling for a single statement piece, why not explore our gallery collection options?
These collections are tailor-made to address tricky spaces and to beautifully feature multiple images. Crafted with your preferences in mind, gallery collections are available in canvas, metal, and framed print formats, each with its unique pricing.
At Ride the Sky Equine Photography, we offer a versatile selection of canvas, metals, and framed prints, ensuring there's a perfect fit for every home or stable style.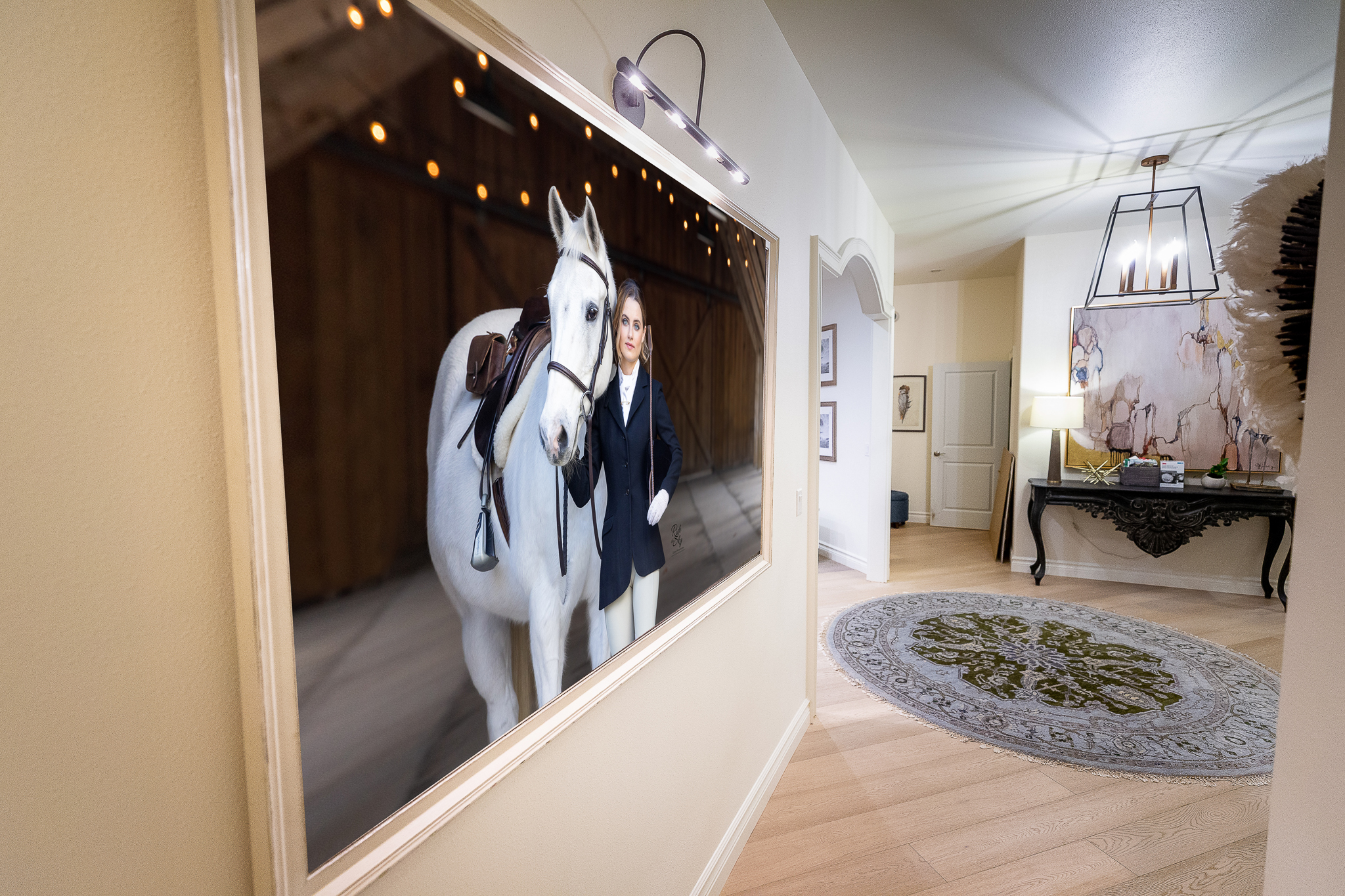 Custom Albums & Folio Boxes
Are you on the hunt for a bespoke and exquisite method to treasure a multitude of images from your photography session?
Albums or folio boxes could be your perfect match.
Picture this: a sumptuous leather-bound album adorned with elegant embossing, proudly gracing your coffee table.
Or perhaps a custom-designed, one-of-a-kind image box exclusively crafted for you.
The outcome is identical, regardless of your choice – a stunning and ageless means to exhibit the captivating images of your beloved animals.
Our offerings span a diverse array of textures and sizes, ensuring there's a delightful option to meet your preferences.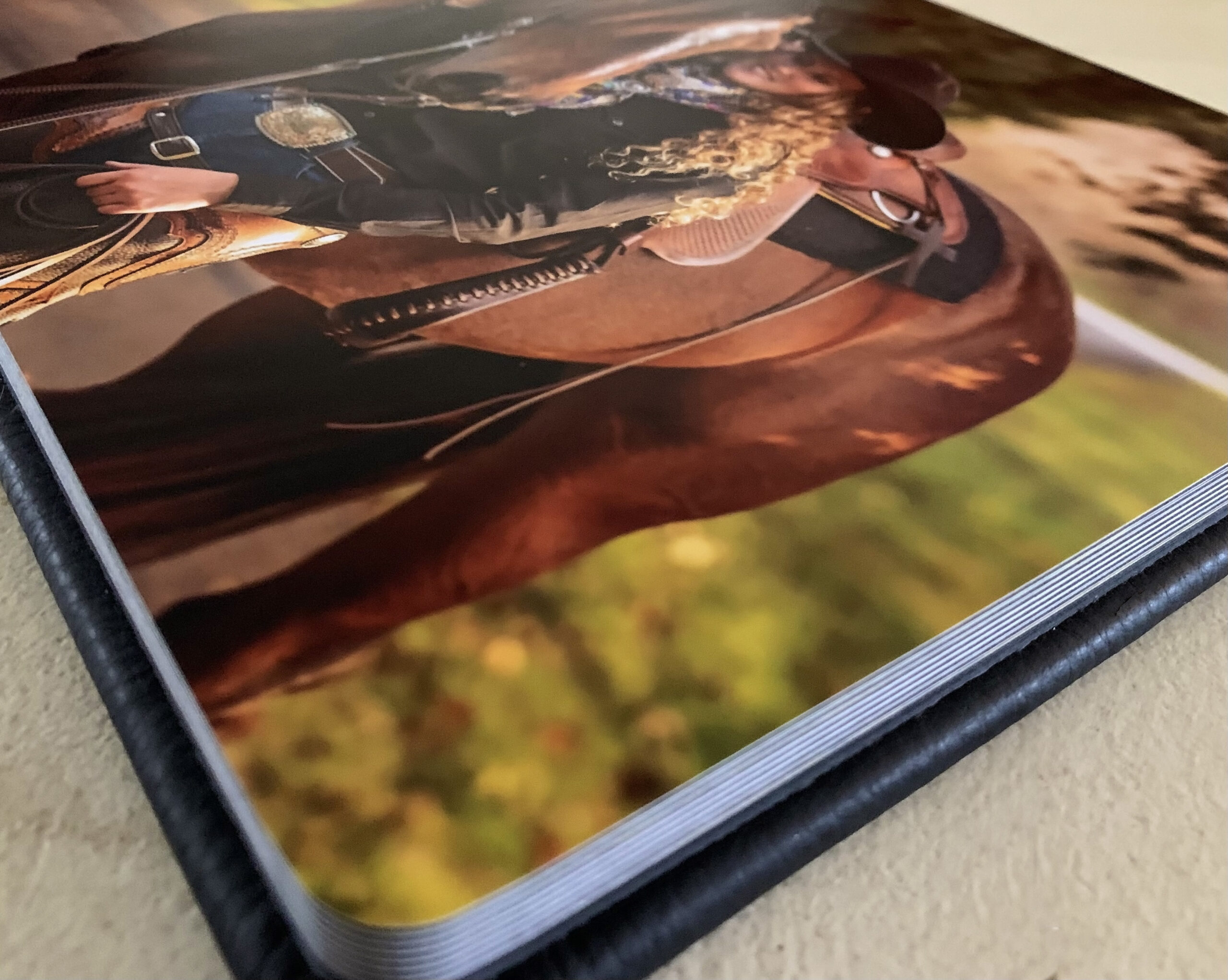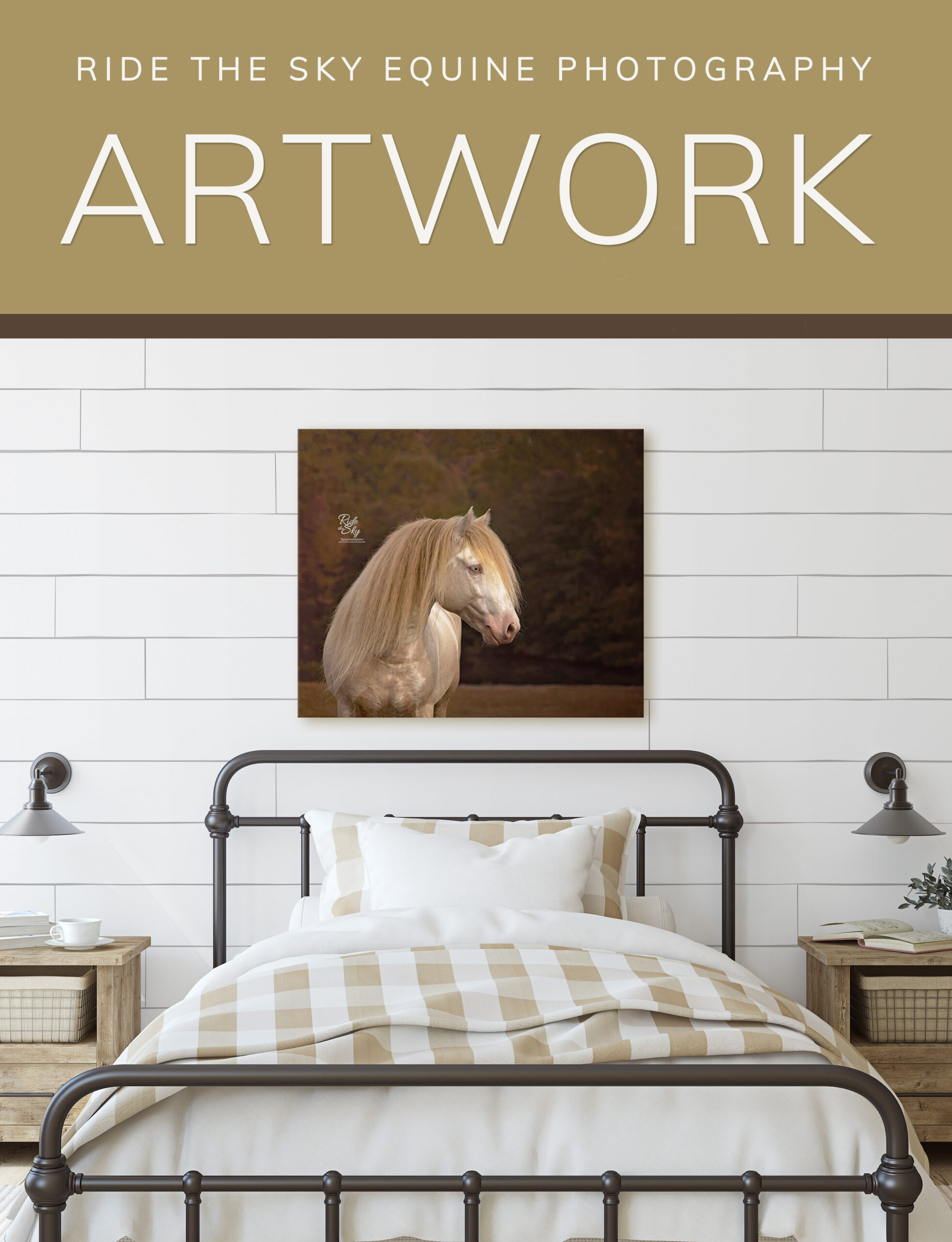 Keepsakes & Extras
Whether you want to spruce up your office with stunning desk displays, give your loved ones top-notch prints, create some custom and wonderful holiday gifts for your family, or dive into the digital world with high-resolution files, we've got a little something to make your day.
Curious about the details?
You can find all the information you need in the Artwork Guide included in your Ride the Sky Equine Photography Welcome Kit. 
​