Time to meet some more of the Chattanooga area's sweet pets! Meet Bella & Bandit. Bella & Bandit were photographed in February at a local Chattanooga Nature Park.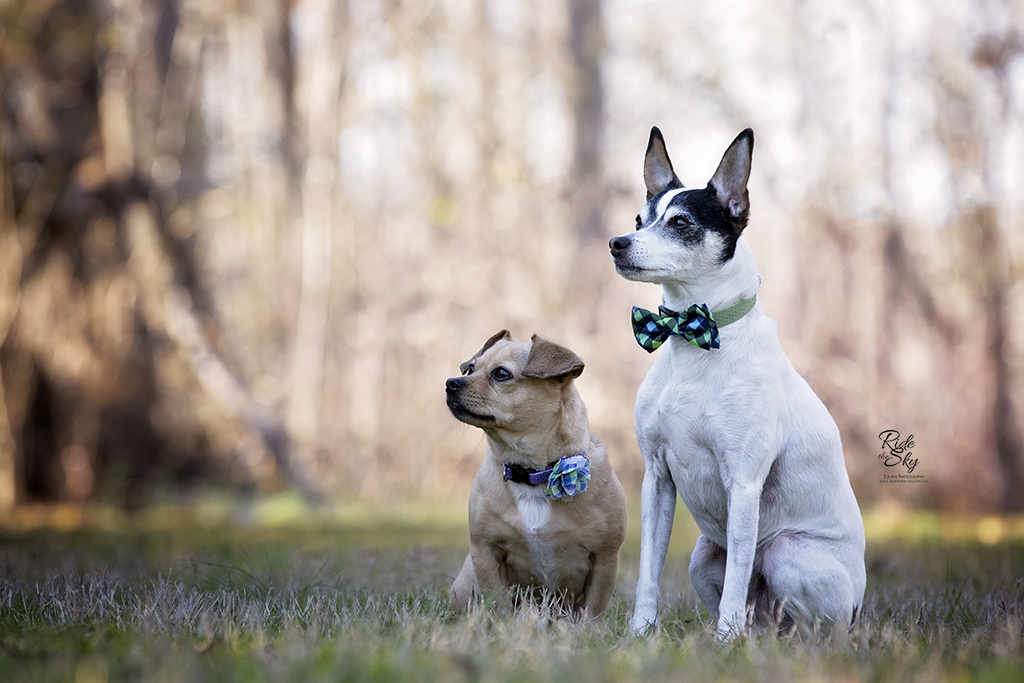 Chattanooga Pet Photography: Bandit's Story
Bandit, a 10-year-old Rat Terrier/Jack Russell cross with the cutest black mask, was adopted by his family from a no-kill shelter when he was 6 months old. Though his family had actually come to meet a Dachshund, one look at Bandit and they just had to meet him. He immediately jumped in his future mommy's lap, gave her a kiss, and then jumped in my future daddy's lap and gave him a kiss.
As they had come to the shelter unprepared to actually take a dog home that day, they were not prepared. Since they couldn't leave without Bandit, they immediately headed straight to the store for all the important things like collars, tags, bowls, food, and treats with Bandit in tow.
Bandit is described by his mom as "stubborn, and super anxious!  He loves to have his people around, but at a distance. I want to see them but only on my terms."
Bandit is a really smart pup and highly treat motivated. VERY highly treat motivated which made photographing him a breeze.  His mom also brought him some Chick-fil-a nuggets too and who can resist Chick-fil-a?
He is trained to sit, stay, wait, leave it, and down. He also knows "fix it". I totally want to teach my dogs. When Bandit wraps his leash around a tree, he will turn around and untangle the object from his leash! How cool is that? As an added bonus, he can give you a high five.
Bandit loves people but is not a fan of other dogs and especially cats. Therefore, it was important for his session that we find a spot that other dogs wouldn't be a distraction.  A quiet spot in a nature park was a perfect fit – so many acres of beautiful land that it was easy for us to find some perfect spots for their portraits.
Plus since Bandit and Bella spend a lot of time on the trails with their mom, it was a beautiful spot to represent the life that the family has together.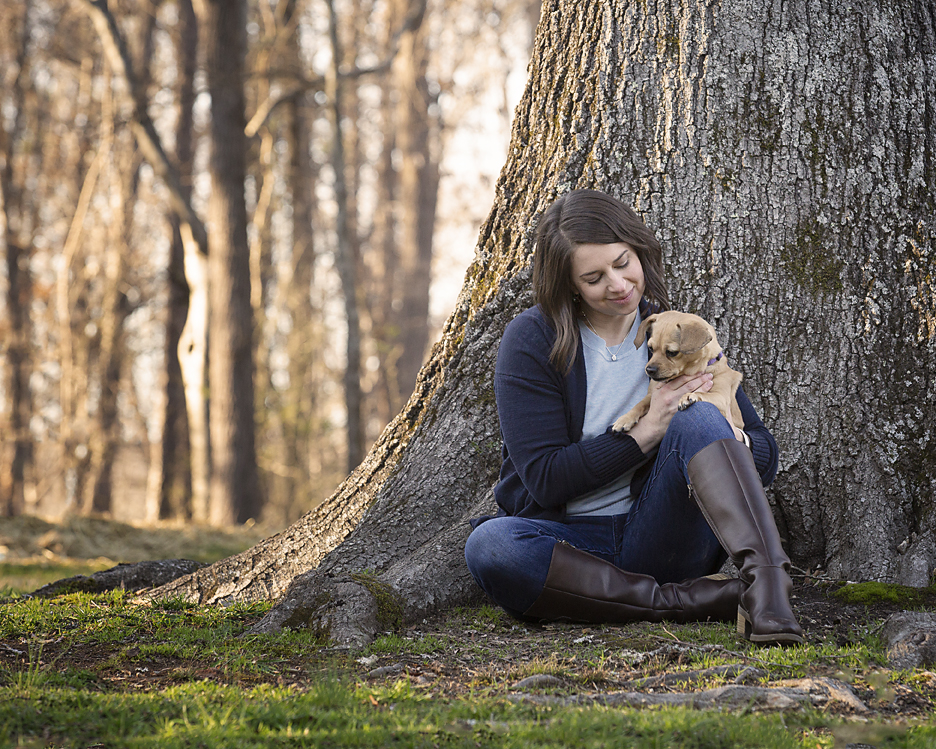 Chattanooga Pet Photography: Bella's Story
Bella, a 6-year-old brown Dachshund/Chihuahua cross, joined the family from Trooper Treasures, an animal rescue in the Chattanooga area. And on a side note, Trooper's Treasures is actually where we adopted Chloe from as well.
Troopers Treasures was looking for a foster for Bella. And while the original intention was just to foster, Bella became a foster failure and became a member of the family.
As a celebration upon signing the adoption paperwork, Bella immediately shredded a 4 pack roll of toilet paper on the bedroom floor for her parents.
According to her mom, "Bella expects attention and I want it now. She also wants everyone else's treats and toys. She's selfish but damn cute! She gets super offended when people walk past her and they don't stop to adore and pet her."
Bella's favorite way to wake up her people for breakfast is by licking up your nose to the point that you're certain that she's cleaned your brain.
Bella can take or leave other dogs but is all about the squirrels.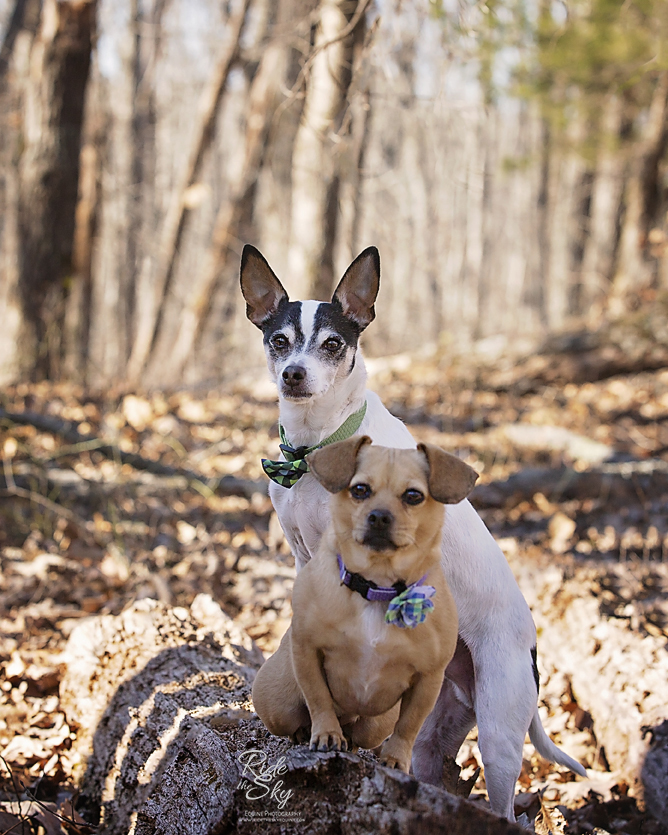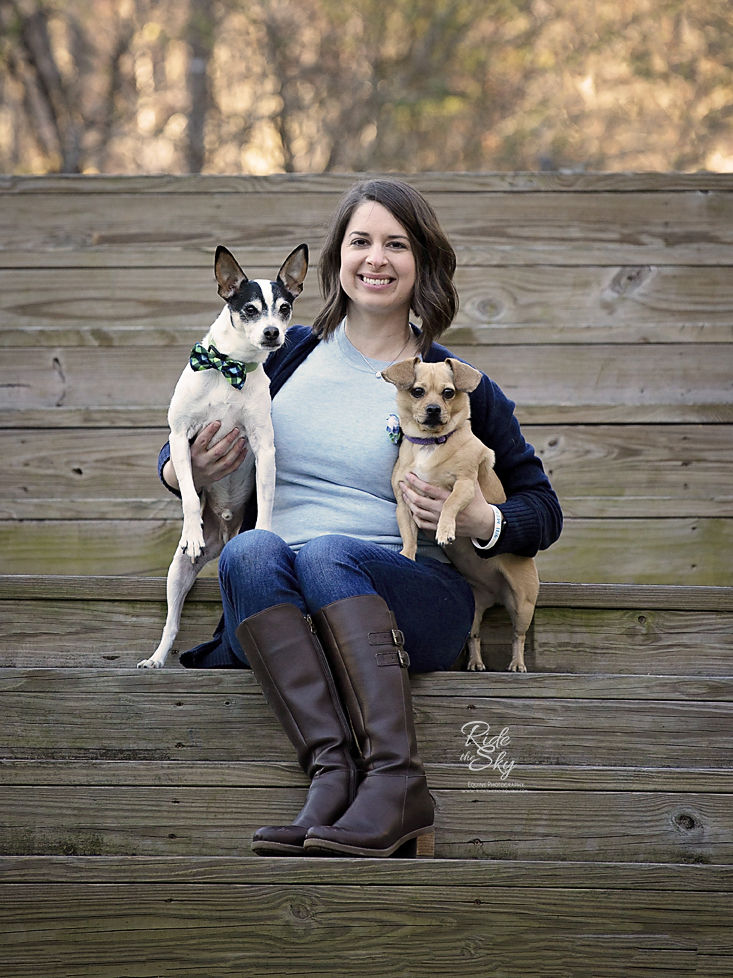 Betsy Bird of Ride the Sky Equine Photography spends her days doing insane things to make animals look at her. Clearly, she's desperate for attention. When she's not celebrating the stories of the amazing equines and pets in her clients' lives, she invests time and energy into perfecting her photography skills and growing her business, hanging with her favorite rescue dog, Nitro, and planning her next big adventure. She also tries to spend some time educating and entertaining her fans and potential clients by blogging and posting on social media about whatever catches her fancy at the moment. 
Betsy is a Certified Professional Photographer (CPP) with the organization Professional Photographers of America (PPA). The CPP designation is held by fewer than 2,000 photographers nationwide and is a hallmark of consistency, technical skill, artistry, and professionalism. Ride the Sky specializes in on-location photography for equines and pets. Based in Chattanooga, TN, Ride the Sky Equine Photography works in Tennessee, North Georgia, and beyond.