Ride the Sky Equine Photography
originally
offered only horse photography. So many horse owners also have dogs and other pets. Over time, it became a natural extension to offer Chattanooga pet photography as well. It has been wonderful getting to know so many of the fabulous pets of the Chattanooga area.
Photography for Terminally Ill Pets
Life is busy. And, often we put off capturing professional images of our pets.
Pet owners who receive a devastating diagnosis for their pets often think that it is then too late to get images.  But that is not true.
Penelope's Story
This is Penelope, the Irish Wolfhound. Penelope
was diagnosed
with osteosarcoma in her front leg.
Penelope's family reached out to Ride the Sky. They wanted to make sure to capture some images with Penelope before it was too late.
One of the key issues when planning Penelope's session was that walking was difficult.
Therefore
, we made sure that her entire session was within
just
a few short steps of the house.
When dealing with a
terminally
ill pet, the comfort of that pet is our primary concern.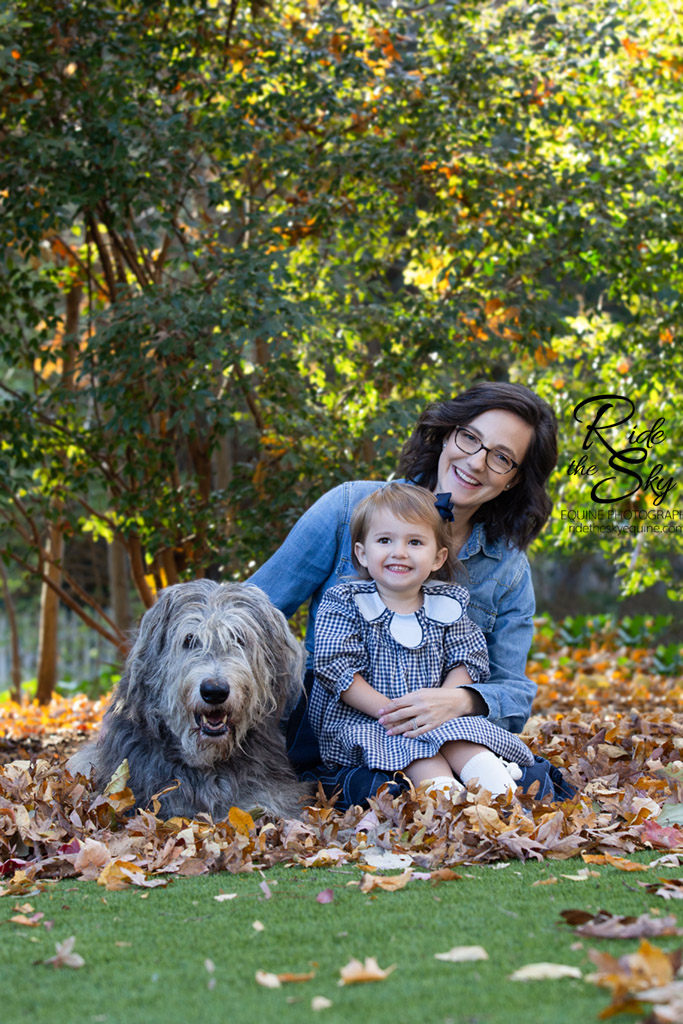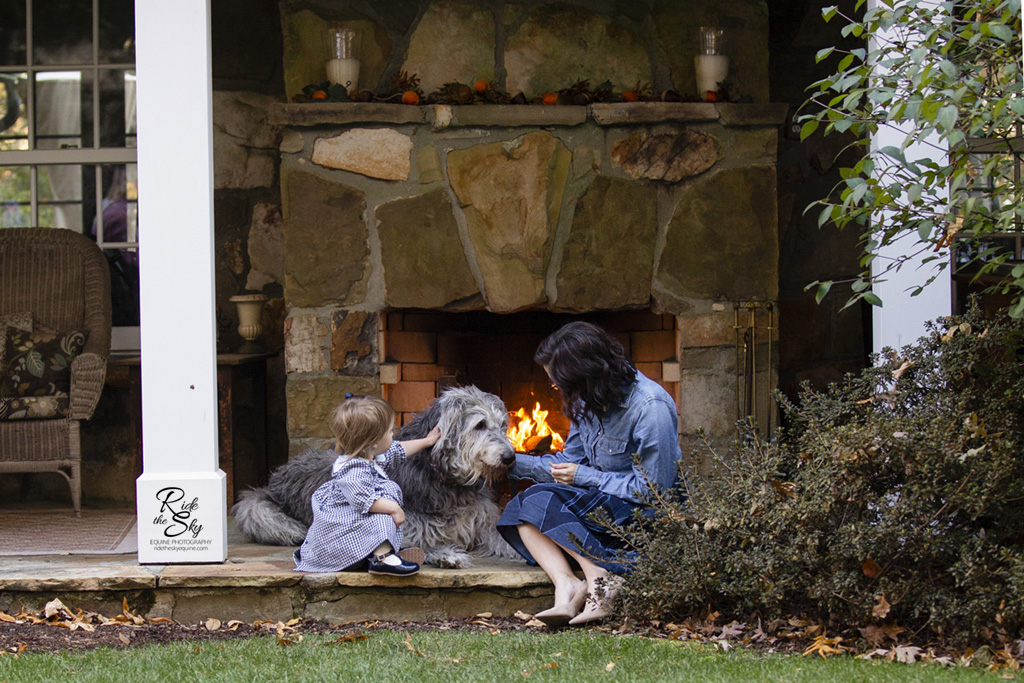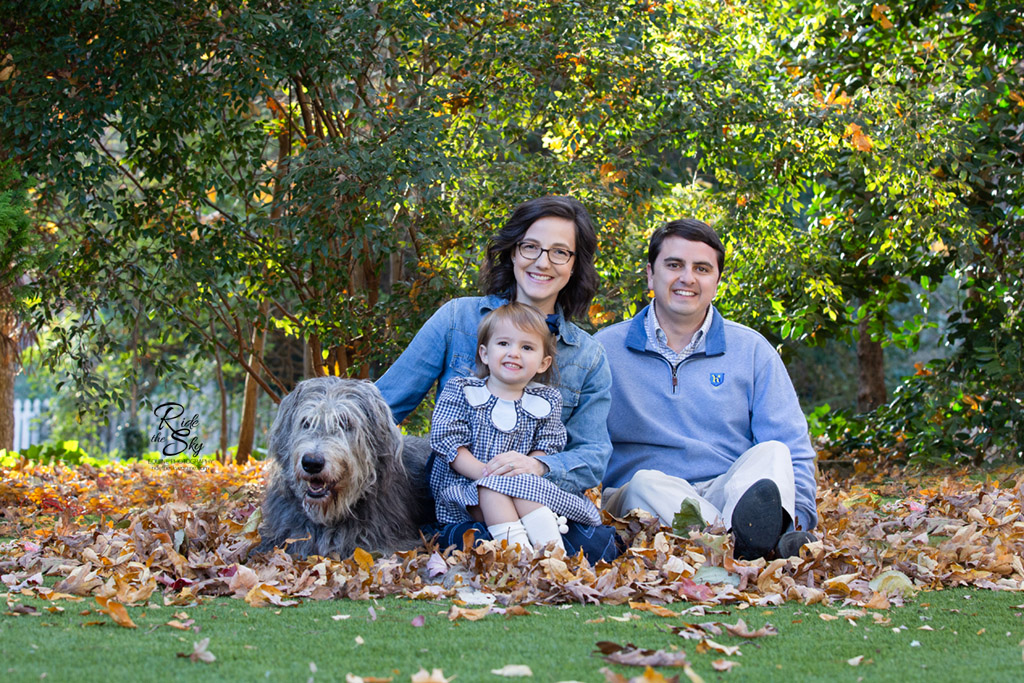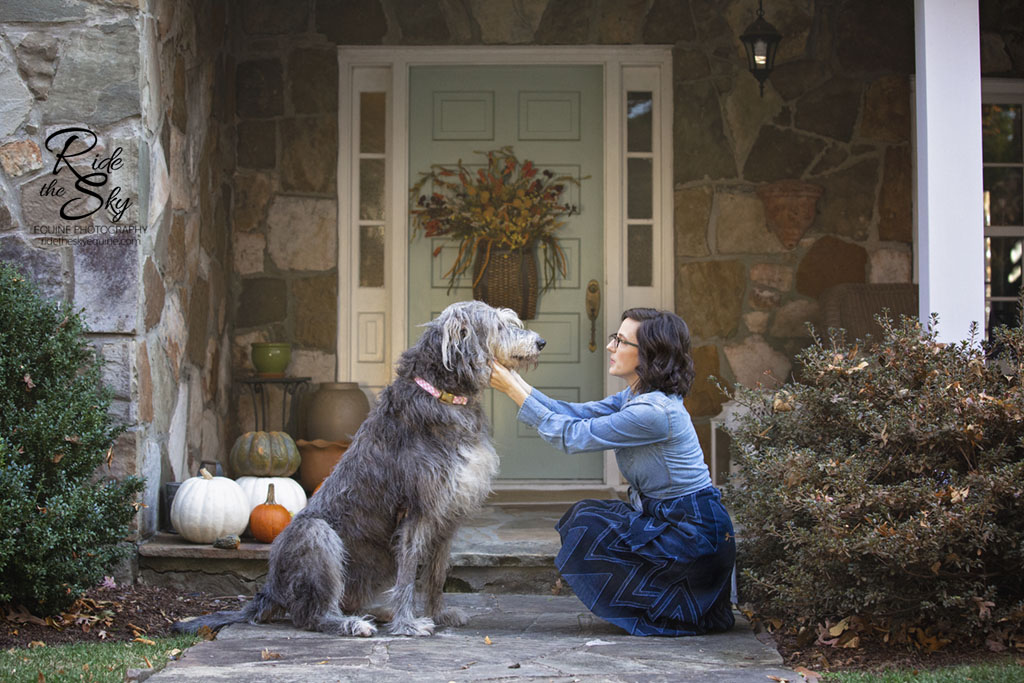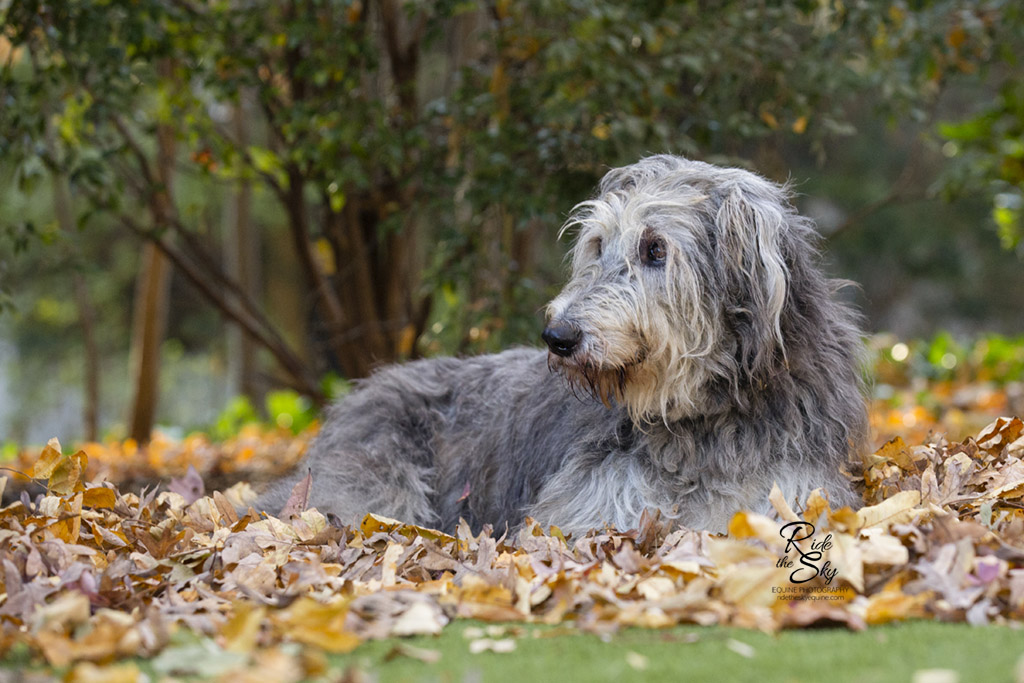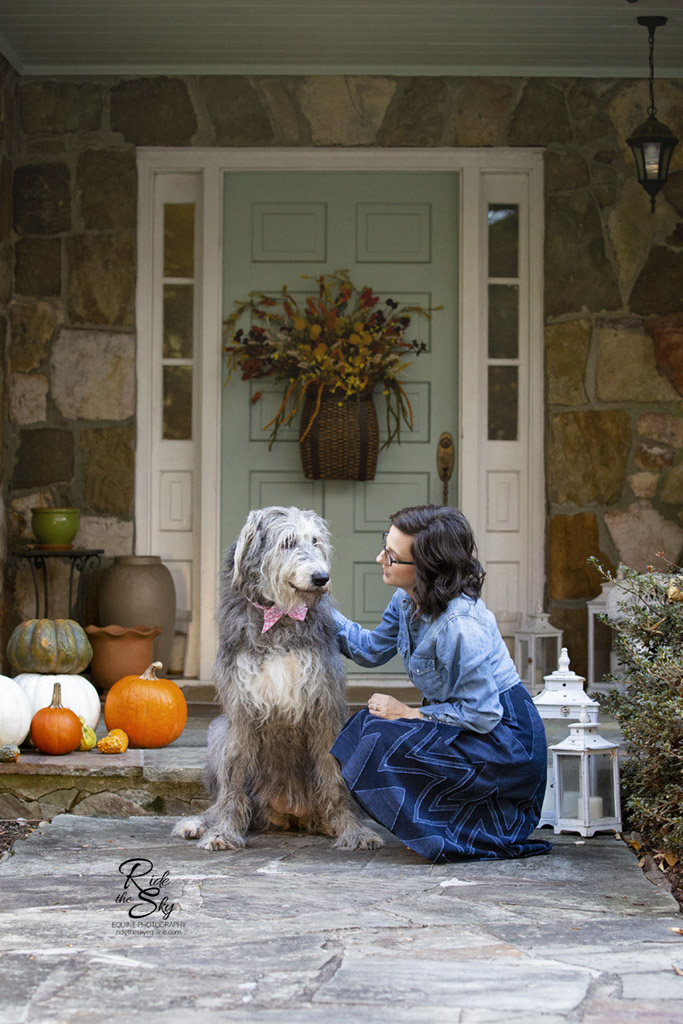 Finding out that your beloved pet is
terminally
ill, is devastating for a family.
The last thing you want to worry about is finding someone to capture images for you.
At Ride the Sky we try our best to keep a few dates available each month to respond for
terminally
ill animals.
Is your time short with your pet due to a terminal illness? If so, reach out to learn more about available Chattanooga pet photography options.
Click the button below to schedule your own pet portrait session.
Betsy Bird of Ride the Sky Equine Photography spends her days doing insane things to make animals look at her. Clearly, she's desperate for attention. When she's not celebrating the stories of the amazing equines and pets in her clients' lives, she invests time and energy into perfecting her photography skills and growing her business, hanging with her favorite rescue dog, Nitro, and planning her next big adventure. She also tries to spend some time educating and entertaining her fans and potential clients by blogging and posting on social media about whatever catches her fancy at the moment. 
Betsy is a Certified Professional Photographer (CPP) with the organization Professional Photographers of America (PPA). The CPP designation is held by fewer than 2,000 photographers nationwide and is a hallmark of consistency, technical skill, artistry, and professionalism. Ride the Sky specializes in on-location photography for equines and pets. Based in Chattanooga, TN, Ride the Sky Equine Photography works in Tennessee, North Georgia, and beyond.