Well, it's officially November and that means that shoppers are about to head out in full force for holiday shopping.  So, it's time for my annual post about Small Business Saturday. As everyone starts revving up for the holiday shopping madness, I wanted to take a second to remind everyone that Small Business Saturday is the day after Black Friday. In 2021, that means it's on November 26th.
How many people do you know that run a small business? My guess is probably several. After all, small business owners are the lifeblood of America.
And while big businesses are always around, many of America's small businesses took a real hit at the beginning of 2020 due to Covid-19. And, many have not fully recovered.
Small business is just that…SMALL!
Here's the thing about owning a small business – it's small!  In many cases, it's just the owner or possibly the owner and a few part-time or full-time individuals. They have tight budgets, and having to close their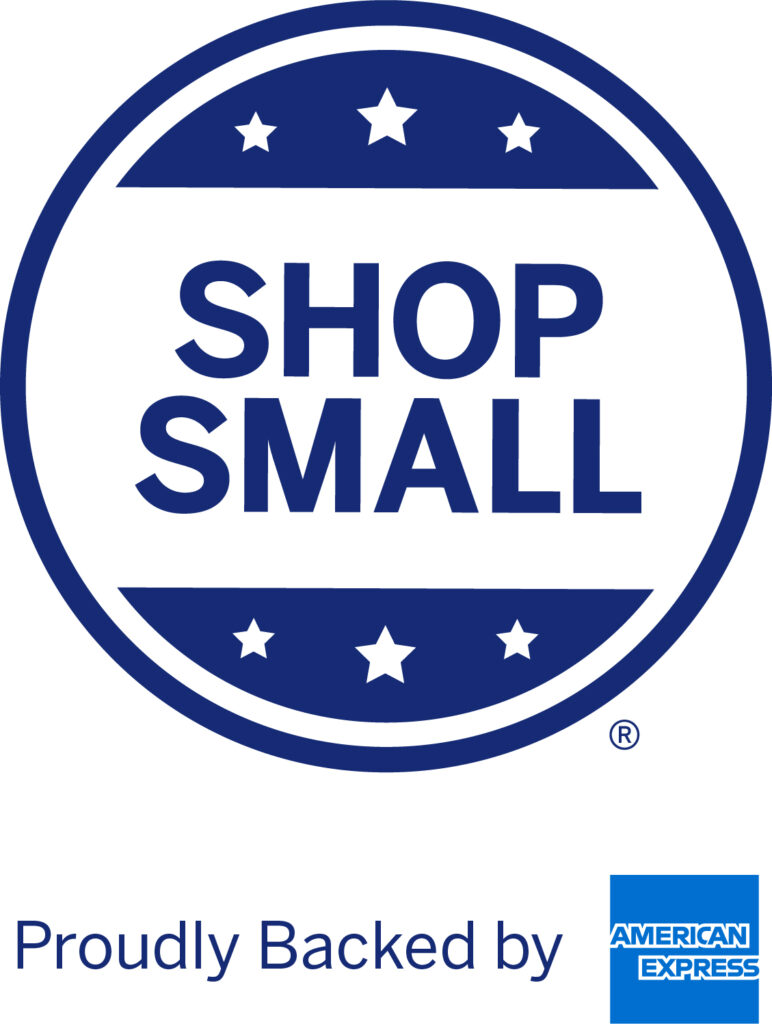 businesses even for just a few weeks can really cause long-term consequences.
Being both the face of the company and worker bee is hard.
As a small business owner myself, I can tell you that many owners work from sun up to sun down because otherwise, the work isn't going to get done.
You are simultaneously the CEO, the CFO, the Marketing Executive, and the labor. There are moments of doubt, moments of panic, and moments of uncertainty over risks we might take or hurdles we need to jump.
Did you know that according to the 2018 Small Business Economic Impact Study by American Express, 67 cents of every dollar spent in a small business STAYS in the local community?
The same can't be said for big box stores. And, while this is certainly true during the holidays, it's also true that shopping small businesses helps your community all year long.
So, let me ask you… When's the last time you checked in on your small business-owning friends or your favorite small businesses?
Easy ways to help Small Business Saturday for FREE
Even if you love a particular small business, it might be that you don't currently need their product or service. Or maybe you don't happen to have any spare cash right now to buy anything.
The fact is that you can still help small businesses for free. Here are a few simple and free ideas that you can do to help those small business owners further their reach and let more people know what they do and who they are.
Reach out and say hi. Ask them how you can help them to spread the word about their business. Every business is different in what they might need. So check in and ask!
Write a social media post about their business, product, or service and why you love it. Make sure to tag the business so they know they are loved. Just because you don't currently need their product or service, doesn't mean that everyone on your friends' list doesn't. Facebook, in particular, has cut down the reach of business pages. In fact, a business page post is only shown to 1-3% of the people who actually like the page.  You have much more power in your personal posts to help spread the news about a small business.
Leave a kind review. On Facebook, you can recommend a business. On Google, you can leave a google review. These are easy ways to help a business to gain more exposure to the masses.
Tell a friend about them. Got a friend that you think would love your favorite small business's products or services? Text or call them and tell them about it!
Small business owners would love to have support from their community of friends – and that support doesn't have to cost you a dime…unless you want it to.