Gillian & Dice | Senior Equestrian Pictures | Border Creek Sporthorses | Ringgold, GA
Meet Gillian & Dice!
I first met Gillian when she contacted me about having her senior equestrian pictures taken. Because if you have to have senior pictures, why on earth would you not have your favorite horse involved?
We had a great time celebrating Gillian & Dice during their senior equestrian pictures at Border Creek Sporthorses in Ringgold, GA.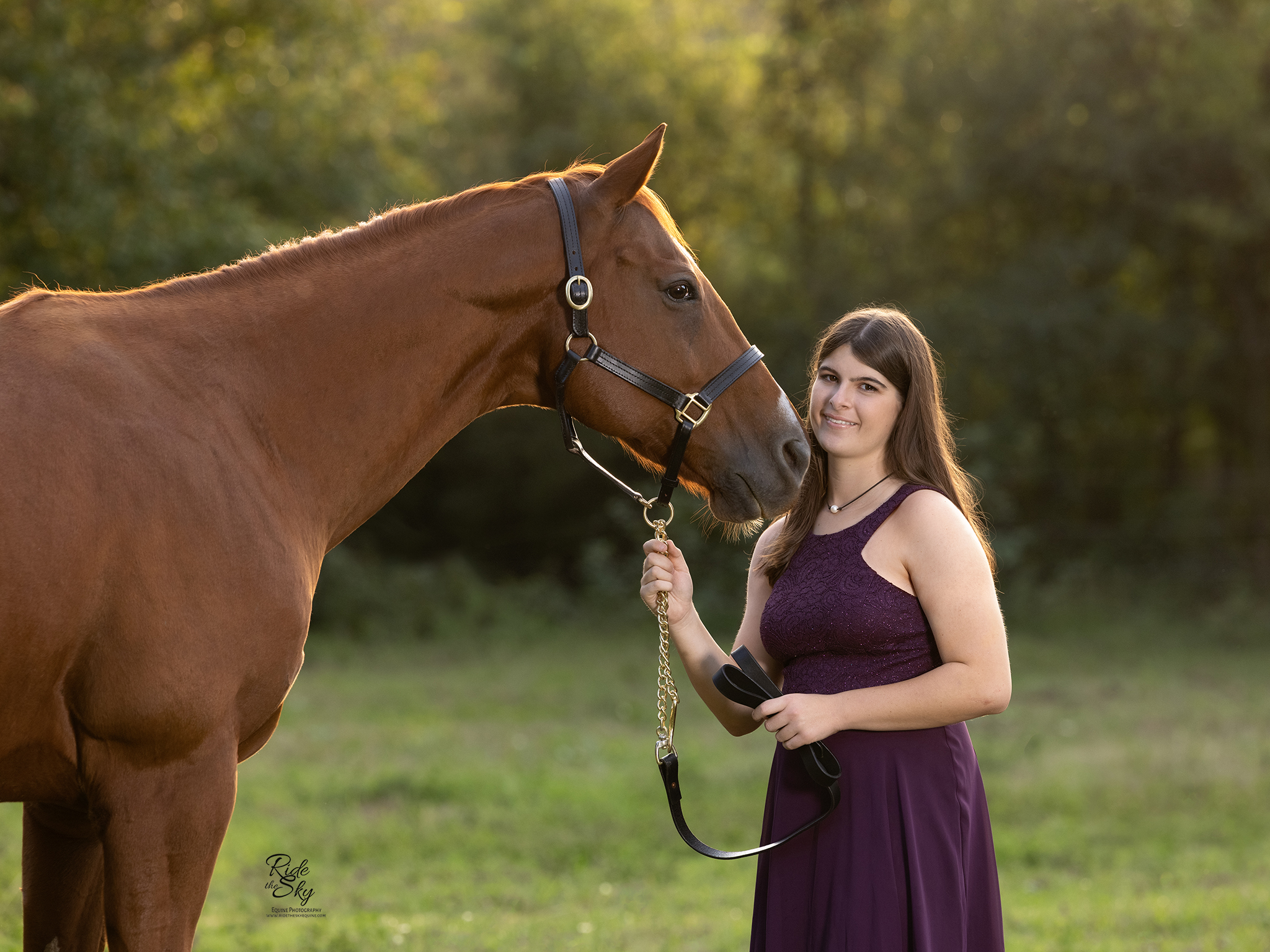 A Little Bit about Dice
Dice is an Appendix horse and is estimated to be about 13 years old. An Appendix is a cross between a thoroughbred and a quarter horse. Gillian found Dice at a nearby barn where he was a lesson horse for a long time.
When not hanging with Gillian, Dice likes to hang out in his field with his pasture mate, Figgy. He's also a big fan of napping and eating hay.  But don't try to give him a banana because he's not even going to try them. He hates them.
Do you remember the song by Vanilla Ice "Ice, Ice, Baby"?
After spending time with Dice during Gillian's senior equestrian pictures, and watching her ride him, I decided he should have been named, "Ice, Ice, Baby" because honestly, he is the most chill horse.
So calm.
So cool.
So collected.
Nothing phases this sweet boy.
There were galloping horses right next to where we were doing their portraits. He didn't notice.
There was neighing, there was wind, there were thundering hooves. Nothing. No reaction at all.
He was 100% focused on his person.
Their bond is so strong. So much so that Dice is able to tell when it's a bad day for his person. It's one of the things that Gillian loves most about him.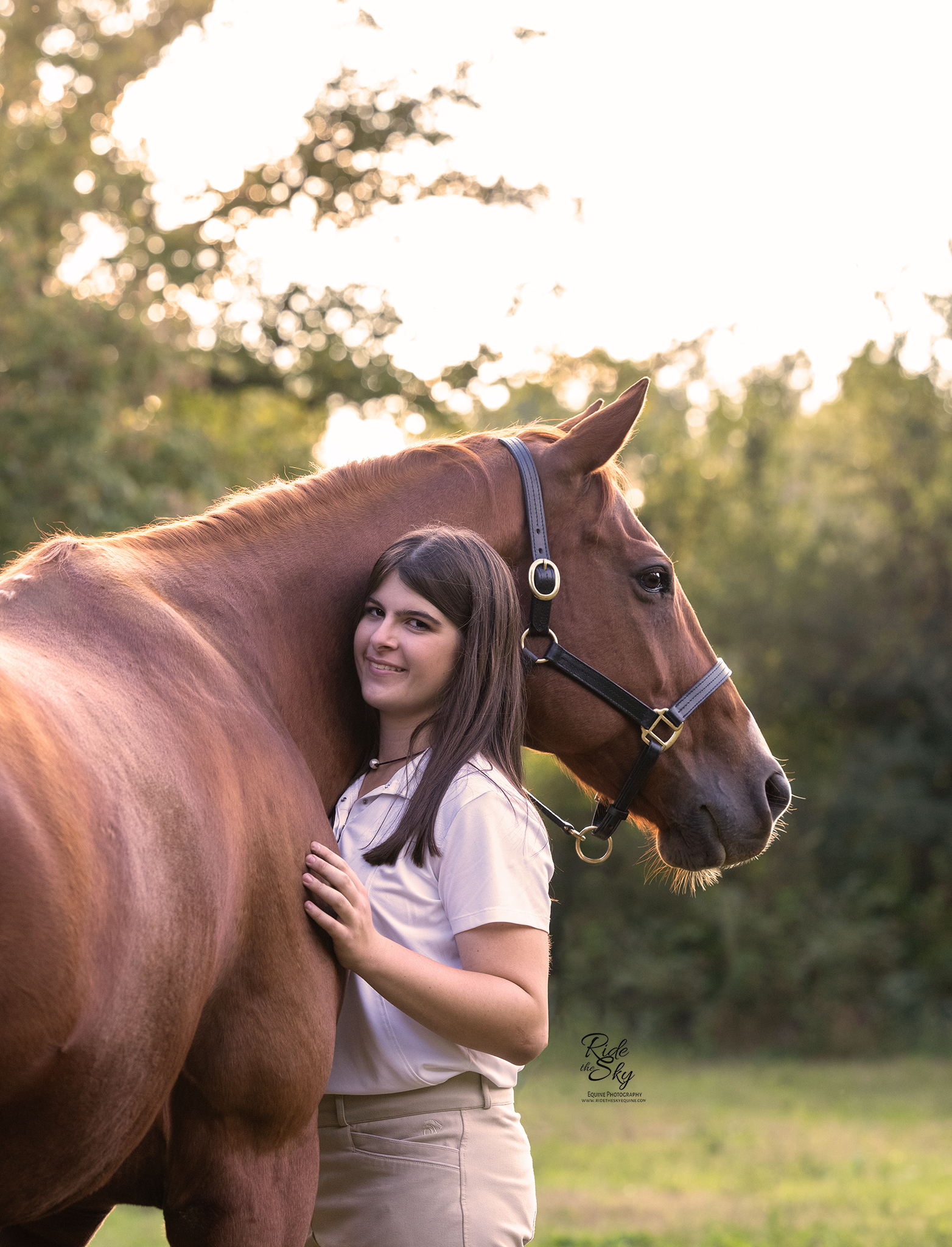 Betsy Bird of Ride the Sky Equine Photography spends her days doing insane things to make horses look at her. Clearly, she's desperate for attention. When she's not celebrating the stories of the amazing horses in her clients' lives, she invests time and energy into perfecting her equine photography skills and growing her business, hanging with her favorite rescue dog, Nitro, and planning her next big adventure. She also tries to spend some time educating and entertaining her fans and potential clients by blogging and posting on social media about whatever catches her fancy at the moment. 
Betsy is a Certified Professional Photographer (CPP) with the organization Professional Photographers of America (PPA). The CPP designation is held by fewer than 2,000 photographers nationwide and is a hallmark of consistency, technical skill, artistry, and professionalism. Ride the Sky specializes in on-location photography for equines. Ride the Sky also has the option of bringing the studio to the stable. Based in Chattanooga, TN, Ride the Sky Equine Photography works on location in Tennessee, North Georgia, and beyond.