Senior year is finally here! Time for all those final things. Last high school classes, last prom, final IEA competitions, last horse shows, and of course, equestrian senior pictures.
Now, I know, you're thinking, "Wait! I can have my senior pictures with my horse? Seriously? That's a thing?!
Yes! Equestrian senior portraits are a specialty of mine.
Just imagine senior pictures where both you and your horse look amazing.
Something where he doesn't look like a giant head with tiny little stick legs and a long skinny body.
(Hello, cell phone snapshots! I see you.)
You can have something So. Much. Better. Than. a. Cell. Phone. Snapshot.
The horse girl in me would have killed to have the option of having equestrian senior pictures.
But…It wasn't to be for me.
You, on the other hand, have landed at the right place!
Here's where we are going to answer all the questions about equestrian senior pictures in the Chattanooga, Tennessee area.
Picture it:
Location: High School Cafeteria
When: Saturday morning
Time: 7 am
Who: Entire Senior Class
There we were. Lined up to take turns sitting in front of a galaxy-looking background.
While the photographer had us stare off longingly off into the distance for some reason.
While smelling day-old fish sticks and old cooking oil.
Ah, memories!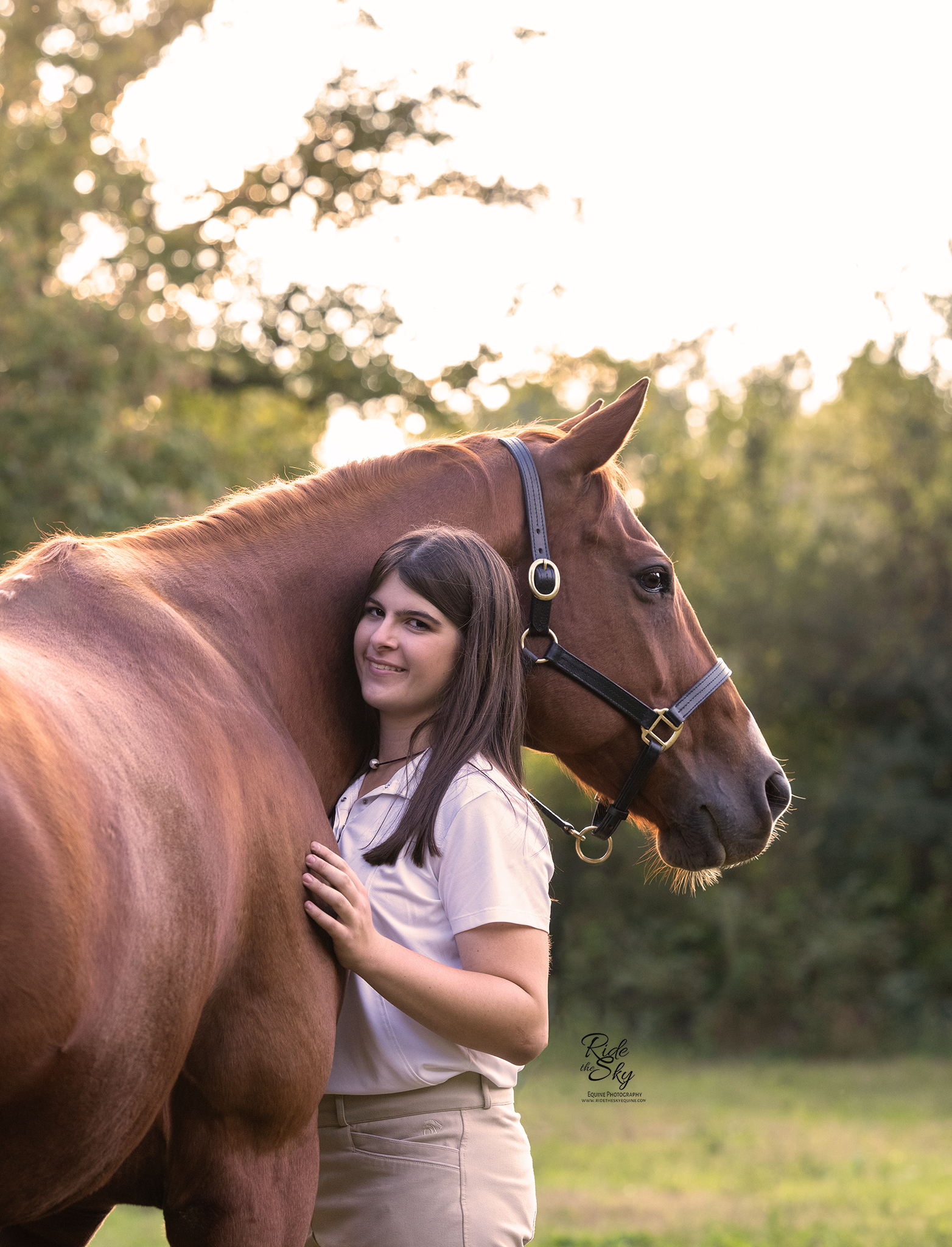 A Note to Parents of High School Equestrians…
Equestrian senior parents are probably thinking…hold on, a hot second…
Do I really want a horse in all my kid's senior pictures?
Do senior photographers photograph horses?
Would we have to do these at a barn?
What's involved if we are doing senior portraits with a horse?
Does that mean we can't have things like her band instrument in the photos?
And really, who has the time to figure all this out?
So to the high school parents of equestrians who are reading this, take a deep breath.
It's all going to be ok. I know you are busy – any mom of teenagers is! You're juggling a million things.
I get it. I get you. Why? Because I am you! I'm juggling a million things also.
In fact, I have not one but two seniors this year. But, no worries! Because I am going to walk you through everything you need to know about equestrian senior pictures in the Chattanooga, Tennessee and north Georgia area.
You've got questions? All the answers are below. And, if at the end of the Ultimate Guide to Equestrian Senior Pictures, you have more questions, shoot me a message. I'm happy to help you in any way I can.
Are you ready? Let's talk Equestrian Senior Pictures!