Professional equine imagery is something that any horse owner should consider.  If you have never considered having professional pictures with your horse, here are six reasons why you should,
Because Let's Be Honest, you Really Love that Horse
Even if you don't say it or even demonstrably show it, you really love that horse. I mean, REALLY. Probably more than you like most people. He might be your work partner, your buddy, your pal, your escape from the mundane, or even just your favorite pasture ornament.
But, no matter what purpose he serves, the main one is as a vessel for your love and affection.
He might exasperate you daily, spend all your money on vet bills and special treats, or be the biggest goofball in the field. But, let's be honest, you love that big lug so much you don't know what you would do without him.
Quite honestly, it's way past time to get a real photo
In this day and age of the ubiquitous cell phone camera, you probably have a million selfies and cell phone pictures of your horse.
And, sure, you are in that family picture that Great Aunt Myrtle snapped at the last family reunion.  You're right there! That sort of blurry blob in the back of the group! Yup, I see you!
Cell phone pictures are fine…for what they are. But…
Here is the truth:
Cell phone pictures tend to stay unprinted.
They tend to stay on your phone until you run out of storage and then you delete them to make more room.
Or you transfer them to free up space. Onto a hard drive, or a thumb drive and put in a drawer.
But, hard drives fail, and technology moves rapidly on. Remember the floppy disk? Remember the CD?
Maybe you put them in the cloud. Which is great. Until the next thing comes along and the cloud disappears.
It also doesn't help that in most cell phone pictures, you are taking them. So you aren't in the images – unless it's selfie-style or you have a friend snapping the image and, hopefully, getting you in focus and your horse not distorted with skinny little legs and a giant oversized head.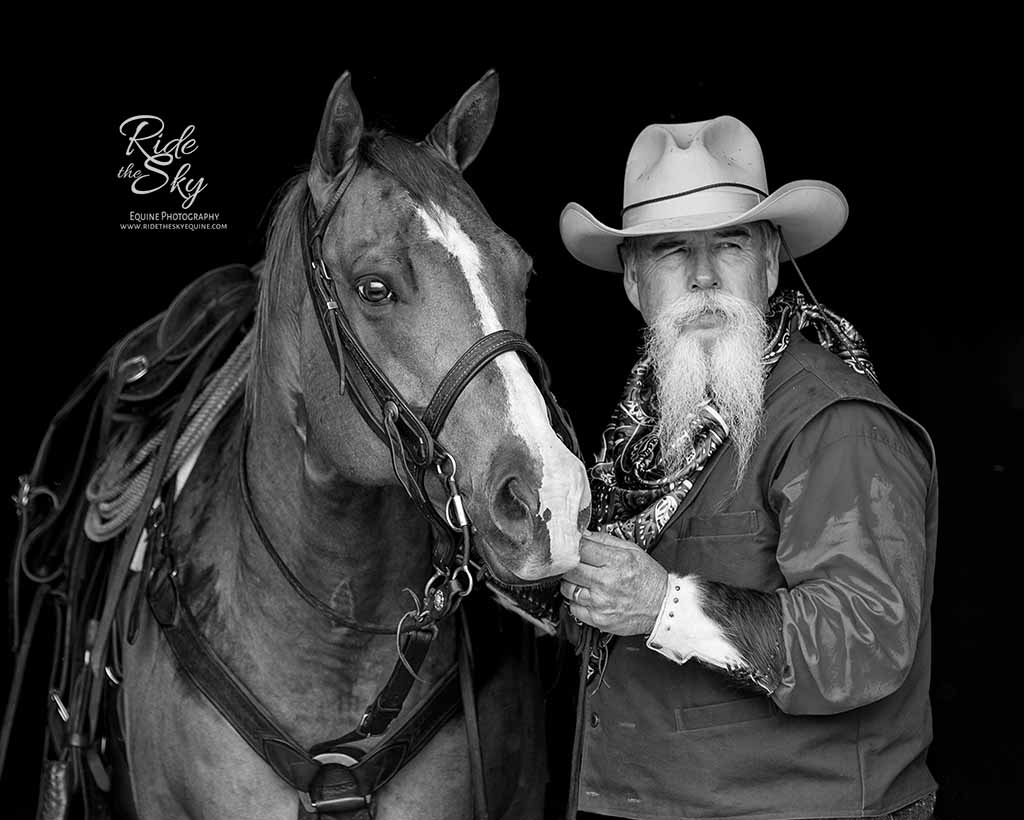 One day your horse will be gone
While it's a lot of fun to share cell phone snapshots and selfies with your favorite horse, here's something to consider:
It's a sad fact of life that one day, your horse will be gone. Horses have much shorter lives than humans. As the loved one left behind, all you will have left to remember your horse and the memories you made together and the images you have of them.
And, it's not just your horse. Stop for a minute and think about your family gathering together after you are gone. Are they reminiscing about the fun times they had with that blurry blob in the Great Aunt Myrtle picture? Or do you want them to be able to look at an image that actually looks like you doing something that you love?
There is nothing better than sharing a high-quality professional image. Everyone will appreciate your beautiful smiles and memories of your warm and candid moments more than some blurry phone snaps.
But high-quality professional images aren't just for your family and friends. The truth is that you will enjoy them as well. An image of you and your horse – who you are today, at this very moment in time.
Beautifully captured equine photography makes excellent home decor
Everything is digital nowadays. Which, is great for sharing instantly with a lot of people all at once.  Digital definitely has it's place. In email, on Facebook, Instagram, Snapchat, and other social media platforms.
But, how long would it take you to scroll through the hundreds of images you post online to find the one you want if you need to?
Imagine, instead, having a beautiful image of you and your horse right over your mantel. Or a gorgeous collage of images of you and your horse on the stairway.  Or curling up on the couch, with a glass of wine and flipping through a beautiful leather-bound custom album full of images of your and your favorite animal on earth.
There is nothing better than decorating your home with images that inspire you. That makes you feel calm and peaceful. That makes you feel love and security. That remember you of happy times, beautiful moments, and the joy that you found in the bond with your horse.
Professional high-quality framed and mounted prints, metals, acrylics and canvas can turn any wall into your own personal art gallery. It can elevate your decor to a new level.
And, it will guarantee that you have unique, one-of-a-kind imagery on your walls instead of something produced for the masses.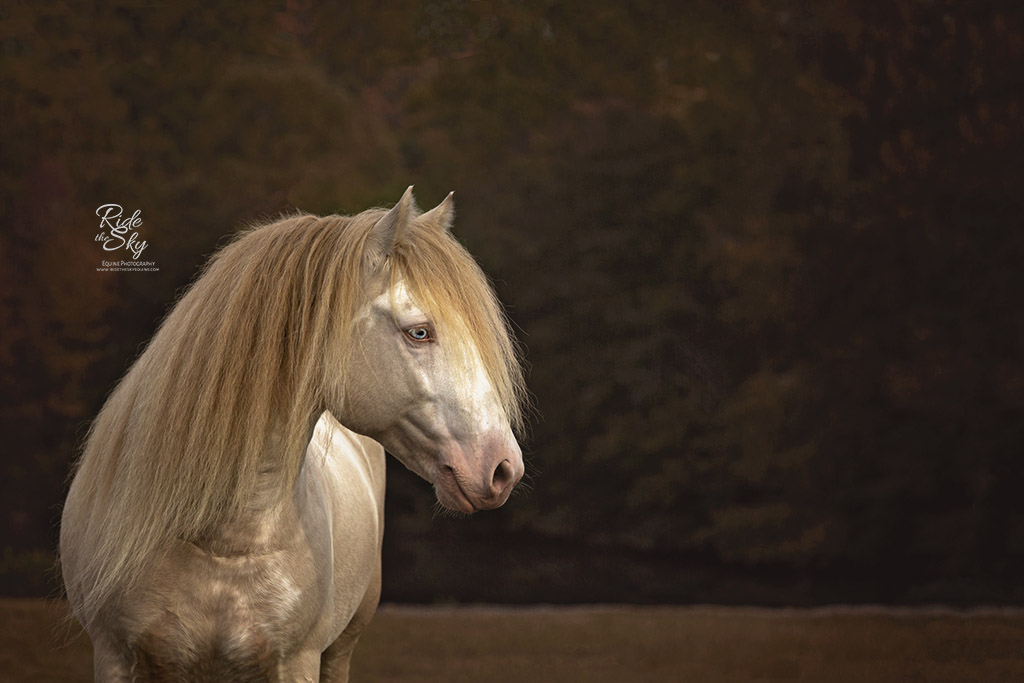 Portrait Sessions Can be a Lot of Fun
Not a fan of having a phone camera shoved in your face? I'm with you.
Every time someone gets out a cell phone for an impromptu photoshoot, I secretly cringe a bit. But having an actual professional photographer take a portrait? Sign. Me. Up.
The difference is that professional photographers do so much more than just press a button. They are there to make you AND your horse look your best, put you at ease in front of a camera, and help you to capture memories that will last a lifetime in a tangible form.
Professional equine photographers have experience in posing. Not just people but people AND horses. They have studied and understand angles and light, have knowledge of horse behavior and safety, and the added ability to put you at ease. Oftentimes, a professional photographer can make you forget that the camera is even there in your face.
I also include pre-session consultations (PSCs) for my clients. PSCs help me to strategize a client session, answer client questions about what to expect when having professional pictures with their horse, and get a feel for the people and the horse(s) who will be in front of the camera. PSCs also help the client and their horses feel more comfortable with the process from the start of the session to the delivery of your portraits.
Working with horses and ponies, who obviously have a mind of their own, I always allow plenty of time to get images that you are going to enjoy. I also schedule no more than one session per day so that we have plenty of time to allow your horse to settle in and relax just as much as you.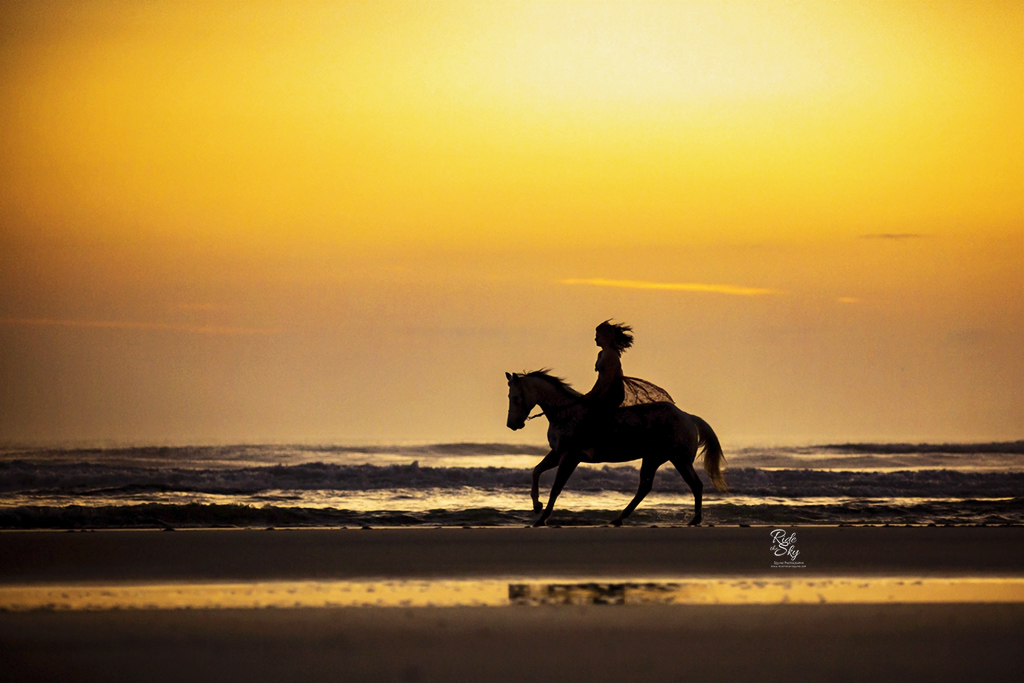 Portraits are an investment
Let's take a minute and consider this scenario:
If heaven forbid, your house was on fire. Your family members and pets are out of the house. You have time to grab one thing. What would you grab?
Your television?
That new rug you just spent several hundred dollars on?
Or your images?
Without a second thought, I would grab my images.
Images of generations of my family who are gone, images of my kids through the years, and of the many animals I have been lucky enough to love through all my years.
We spend so much money on things with little to no actual value and we often fail to invest in the things that, in the long run, will matter the most.
So, when shopping for a professional photographer, remember this: Professional services will always cost more than an amateur.
And, there is a good reason for that – you get what you pay for. When you invest in quality professional photography you are investing in something that will be valuable for a lifetime.
You are investing in archival quality heirlooms. It has value the second it's created and it will become more valuable to you, and your family, every single year.
Betsy Bird of Ride the Sky Equine Photography spends her days doing insane things to make horses look at her. Clearly, she's desperate for attention. When she's not celebrating the stories of the amazing horses in her clients' lives, she invests time and energy into perfecting her equine photography skills and growing her business, hanging with her favorite rescue dog, Nitro, and planning her next big adventure. She also tries to spend some time educating and entertaining her fans and potential clients by blogging and posting on social media about whatever catches her fancy at the moment. 
Betsy is a Certified Professional Photographer (CPP) with the organization Professional Photographers of America (PPA). The CPP designation is held by fewer than 2,000 photographers nationwide and is a hallmark of consistency, technical skill, artistry, and professionalism. Ride the Sky specializes in on-location photography for equines. Ride the Sky also has the option of bringing the studio to the stable. Based in Chattanooga, TN, Ride the Sky Equine Photography works on location in Tennessee, North Georgia, and beyond.