6 Tips for Planning your Equestrian Senior Portrait outfits
It's hard to believe that Senior Year is already here! And you know what that means, it's time for all those fun things like Senior Prom, Senior Skip Day, and yes, even Senior Pictures! Lucky for you, you have the option of having your Senior portraits featuring your favorite sidekick – your horse!  So let's get started planning your outfits for Equestrian Senior Portraits!
Tip 1: Check out the Ride the Sky Equine Photography Style Guide
All Ride the Sky Equine Photography senior clients receive a Style Guide that covers planning your equestrian senior pictures outfits and answers a lot of common questions that I get asked.
Tip 2: Check out the Ride the Sky Equine Photography Pinterest Boards
Need some inspiration before you start digging around in your closet for your outfits? Check out the Ride the Sky Equine Photography Pinterest Boards!
There are a lot of ideas on there to inspire your vision for your senior portrait session.
There are even ideas on there about picking colors that match your skin tone and how to color coordinate with your horse.
To start, here are a few links to some of my favorite boards.
Equestrian Photography Clothing Inspiration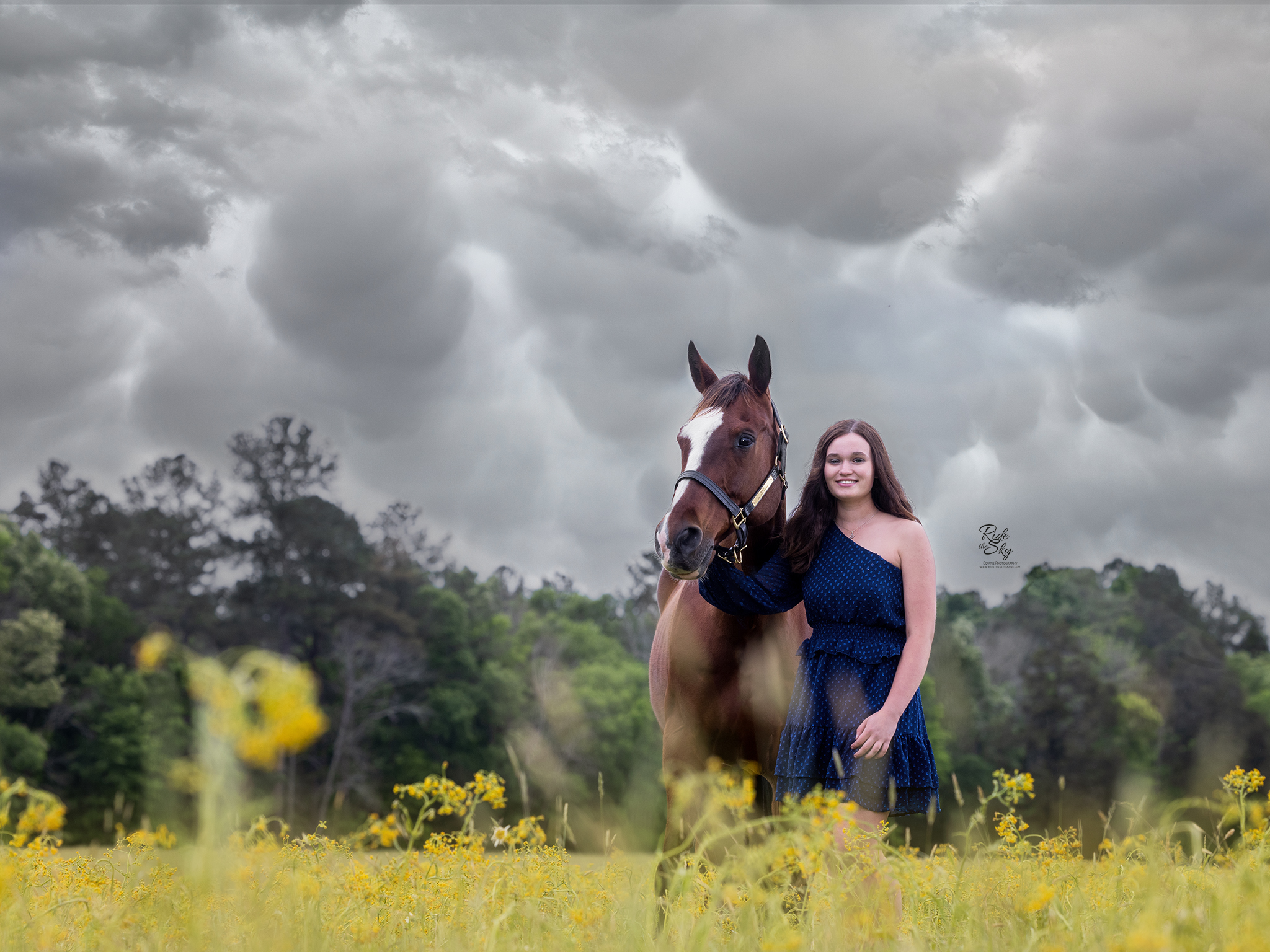 Tip 3: Check out the Blog
There are several posts on the Ride the Sky blog that address dressing for your portrait session with your horse.
While they might (or might not) be senior-specific, they do offer a lot of information.
Here are a few good ones to start with:
How to Plan Your Outfit for your Equestrian Portrait Session
Tip 4: Get the Wrinkles Out
Always take an iron to your clothes before your equestrian senior session.
Or,  if you aren't the type of person who enjoys ironing, hang your clothes up in the bathroom while you take a shower. The steam will help get rid of wrinkles. And, your photographer will thank you!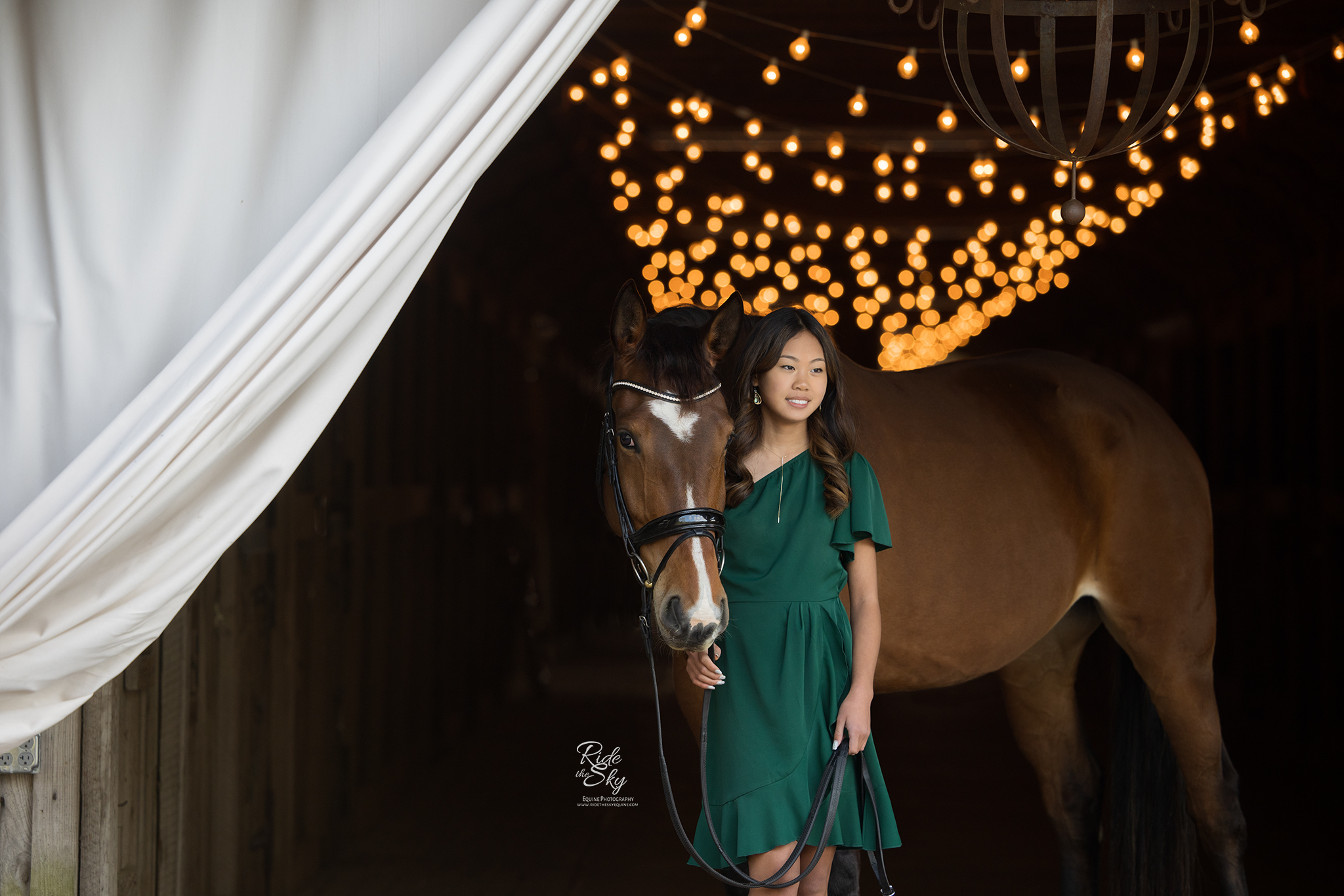 Tip 5: Stick with Clothes you know and Love
Stick with clothing you already own and love. Look for outfits that make you feel strong, empowered, and confident!
After all, if the clothes feel weird, or are itchy, you are going to be annoyed or uncomfortable and that feeling will pass from you to your horse!
Tip 6: Don't Wear Your Favorite Outfit First
Don't wear your favorite outfit first. Let's get those awkward "oh no, I have to pose in front of a camera" pictures out of the way first and save that favorite outfit for when you are relaxed and having fun.
Plus, you never know when your horse might decide to wipe his drool on your outfit! Let's let him get that out of his system before you put on your favorite outfit.
Want to Learn More about Chattanooga Equestrian Senior Portraits?
And there you have it, 6 tips for planning your outfits for equestrian senior portraits! I hope you find this helpful when you start digging through your closet!
If you have questions about Equestrian Senior Portraits, I highly recommend checking out this post: The Ultimate Guide to Equestrian Senior Pictures in Chattanooga, TN.
It is a comprehensive guide to all things Senior Pictures with your Horse!
Ride the Sky Equine Photography serves the Tennessee, north Georgia, and northern Alabama area centering around Chattanooga, Tennessee.
Please note that in general, Ride the Sky Equine Photography books 5-6 months in advance.
For high school equestrians looking for those coveted fall spots, we book approximately 6-8 months in advance.
If you are an equestrian (or the parent of an equestrian) looking for more information about senior portraits with your horse, click here to learn more about senior equestrian portraits.
You can also send a message to Ride the Sky here: Send a message about senior equestrian pictures here.
Betsy Bird of Ride the Sky Equine Photography spends her days doing insane things to make horses look at her. Clearly, she's desperate for attention. When she's not celebrating the stories of the amazing horses in her clients' lives, she invests time and energy into perfecting her equine photography skills and growing her business, hanging with her favorite rescue dog, Nitro, and planning her next big adventure. She also tries to spend some time educating and entertaining her fans and potential clients by blogging and posting on social media about whatever catches her fancy at the moment. 
Betsy is a Certified Professional Photographer (CPP) with the organization Professional Photographers of America (PPA). The CPP designation is held by fewer than 2,000 photographers nationwide and is a hallmark of consistency, technical skill, artistry, and professionalism. Ride the Sky specializes in on-location photography for equines. Ride the Sky also has the option of bringing the studio to the stable. Based in Chattanooga, TN, Ride the Sky Equine Photography works on location in Tennessee, North Georgia, and beyond.