Once again it's that time of year. The time when you start thinking that it's time to get some pictures with your horse. The weather is warming up, the birds are chirping, the grass is green, and your horse no longer looks like a fuzzball.
But, once again, you put it off.
Maybe next year.
When I have more money, a better job, or once we paint the barn.
Or the kids are out of the house.
Or when you lose those stubborn 20 pounds.
But the reality is that there is always something.
And, as you postpone, your horse ages. So, here are 5 good reasons to take pictures with your horse.
Horse Ownership is a Journey
Like people who grow and change through the years, our horses are doing the same thing.
I love to photograph a horse through all the stages he goes through. And watching my clients grow in their equestrian skills in their sport is so amazing.
Often equestrians don't realize how far they have come in the space of a year. After all, they are making incremental changes on a daily basis.
But when I only see them a few times a year, the growth in their skills and bonds with their horses is obvious.
Think you need to wait for pictures with your horse until he's in top shape? And top shape NEVER seems to come?
Here's the truth, if that is what you are waiting on, it's never, EVER going to happen.
News flash. There is no perfect time. You just have to do it – and roll with what happens. Horse ownership is a non-stop roller coaster as we all well know.
Maybe your horse is a "project"?
Or maybe you didn't get him as a project horse but he sure as heck has turned into one. Well, here's another news flash. The point of a project is that it starts at one point and ends at another.
But, unlike a project such as building a new garage, there is no finish point for a project horse.
It's a journey that never ends. So, consider documenting the journey.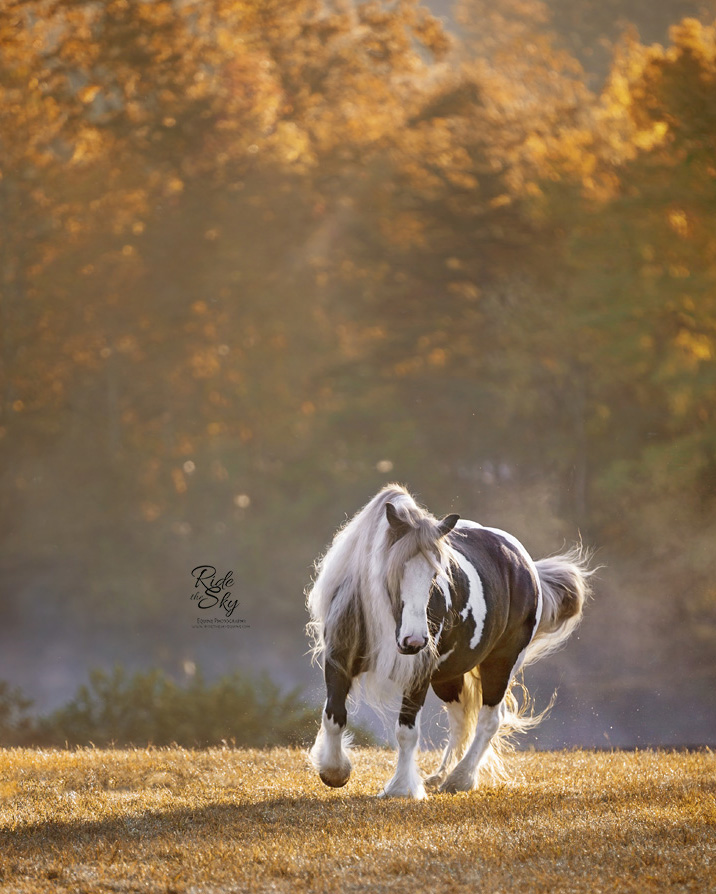 Enjoy the Experience of Taking Pictures with your Horse
In general, photographers are there to make you look and feel your best during your portrait session.
And, equine photographers are there to make your horse -and you- look and feel your best. Think of me as your Equestrian Hype Girl.
In most cases, my clients forget they are actually in front of a camera.
They are usually too busy laughing to notice that I am busy snapping away.
Why don't they notice the camera?
Because we get all the tough stuff out of the way well before the session even starts.
I consult with every client in advance to discuss clothing, posing, makeup, clipping, grooming, locations, and more.
And, once all that is done, we also answer any and all remaining questions they might have. So by the time you ever show up in front of my camera, we've already worked through most, if not all, of your concerns.
And, yes, we are dealing with a 1000-pound animal with a mind of his or her own. Things can – and do – go wrong.
But, here's the best part. We roll with it.
Your horse is acting more like a toddler than your toddler? That's ok. Because we are still going to get great images.
Your horse is more interested in the party happening in the field with his buddies than posing? That's ok too. We're still going to get great images.
Standing still is a foreign concept to your horse? No worries. We will meet your horse where they are. And, guess what? We're still going to get great images.
After all, the goal isn't to make your horse be something he isn't.
The goal is to make sure that your horse is the best him that he can be.
A Million Selfies but no Portraits…
Are you the one with 21,657 selfies, cell phone pics, and 10,976 video snips on your camera roll?
I'm here to tell you that there is nothing wrong with that. Cell phones – and by extension cell phone videos and pictures -are fine.
In fact, they are great at capturing day-to-day silliness and snapshots. But they are what they are.
They don't show your horse in proper proportion.
Have you seen those images where the horse has a giant long head, a long body, and toothpick legs? Eek! Save the horse! Camera distortion is a real thing.
Cell phone images are also not designed to be printed or produced big. Phones don't have the sensor capabilities of professional gear.
It also doesn't help if you are always the one taking the picture.
And be honest, how great is your selfie game when capturing you and your horse?
Ears cut off? Blurry? Missing a muzzle? It happens.
When it comes to photography, nothing compares to the right gear, technical knowledge, and the creative eye of a qualified professional equine photographer.
Stopping Time
Are you convinced that professional horse photos are a waste of money?
Here's the thing.
Professional images are about more than you and your social media feed. Wait, what?! There is more to life than our social media feeds? Yes, it's true!
Professional portraits are about stopping time.
Just for a moment. And capturing that moment for eternity.
They are about creating a lasting memory. It's about creating artwork that makes you smile every time you see it.
It's about so much more than just spending a little time with a photographer.
It's about having moments that last long after the people and animals pictured in them are gone. It's about capturing your little piece of the world and saving it.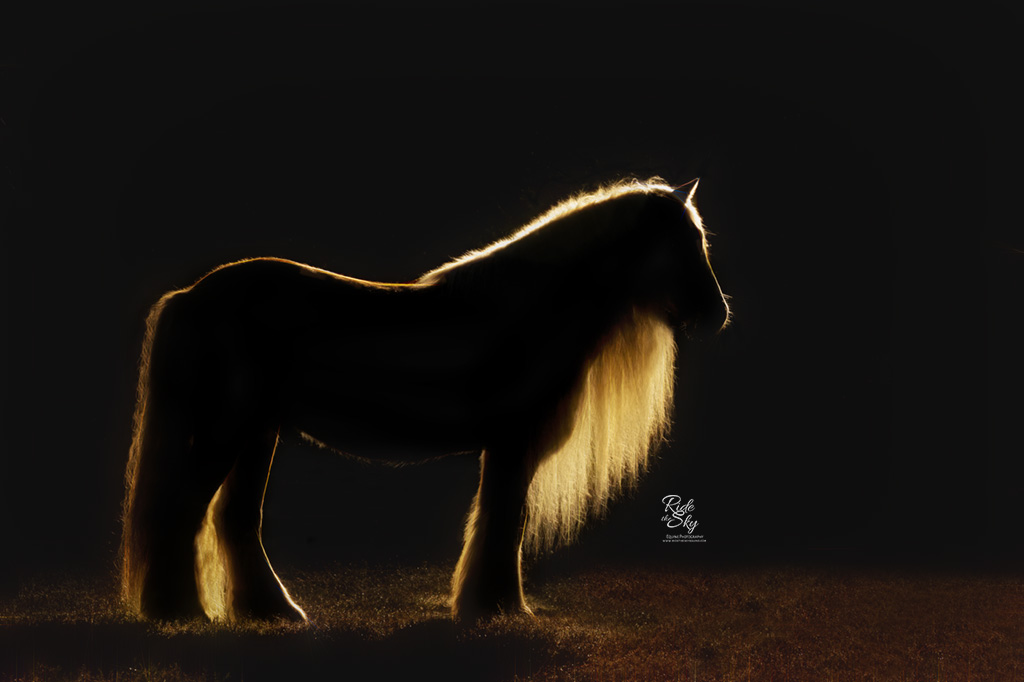 Walls need Color, Motion, and Art…
Ugh…
Do you look around your house and think that the reason you have the pictures on the walls that you do is so the walls aren't blank?
Or do you look at your boring empty walls and think blah?
I well remember times when I hung stuff on the wall because it filled the space. Most of the time I didn't even like what I saw. I just really didn't like blank walls. 
Several years ago, I started to change that.
I started slowly by hanging pieces that I found that truly spoke to me in some way.
For example, I have one wall of my house that is comprised of decorative plates. Each plate comes with a story and a past. We would get one from every place we have lived from flea markets and antique stores.
There is a common color scheme for them. And when I look at that wall, I see all the places we lived.
I also have walls that have the kids through the years, and walls dedicated to the animals that I love.
I want to be surrounded by the things, people, and animals that I love. It makes me feel more inspired and more creative.
Is your home filled with things that make you smile when you walk past them? If not, it should be. 
Having professionally produced pictures of your horse will ensure your images stand the test of time.
Professional high-quality artwork can turn any wall into an art gallery. 
It can also elevate your decor with unique and one-of-a-kind items. And, even better, it allows you to surround yourself with the things you love!
Betsy Bird of Ride the Sky Equine Photography spends her days doing insane things to make horses look at her. Clearly, she's desperate for attention. Outside of acting like a total weirdo, she invests time and energy into growing her business, hanging with her favorite dog, Nitro, dealing with her teenagers' angst, and planning her next big wheels-up adventure. Betsy is a Certified Professional Photographer (CPP) with the organization Professional Photographers of America (PPA). The CPP designation is held by fewer than 2,500 photographers nationwide and is a hallmark of consistency, technical skill, artistry, and professionalism. Betsy specializes in creating storytelling magic for horse girls of all ages. In other words, she enjoys working with fun-spirited clients who need horse portrait photography, equestrian senior photography, and equestrian brand photography. She even throws in some dogs for variety because what true horse girl doesn't love a great pup too? Based in Chattanooga, TN, Ride the Sky Equine Photography works on location in Tennessee, North Georgia, and beyond.