In early 2022 I was contacted regarding setting up an equine portrait session for a terminally ill horse, named Roman.
Roman is a Morgan horse who was rescued from a kill pen in November 2019. He was subsequently purchased by Kelley in August 2020. 
These two are such a matched set that Kelley got Roman's Kill Pen number tattooed on her arm.
When it comes to their personalities, these two are the yin to each other's yang. Roman is calm when Kelley isn't. He has a wonderful knack for helping her relax.
When Kelley talks about Roman, she always mentions how smart he is. "He loves navigating obstacles and learning new tricks like opening jar lids and tack trunks! He knows when he has an audience and lives off of attention and nose kisses."
Devastating News
After exactly one year of getting to know (and love) each other, Roman was diagnosed with Equine Metabolic Syndrome (EMS) and laminitis in August 2021.
In early 2022, Kelley contacted me with the devastating news that her beloved Roman was most likely to have to be put down within the month.
As I do when it comes to terminally ill animals, I quickly made plans to meet up with Kelley and Roman and make a plan to capture his images as soon as possible.
We met on an overcast, rainy day in early February. The weather definitely suited the mood.
Both Kelley and I were wiping tears away watching him struggle with walking even a few steps and thinking about what was coming.
We made a plan on how we were going to capture images with as little disturbance to Roman as possible. Given his limitations on walking, it was not going to be without its challenges.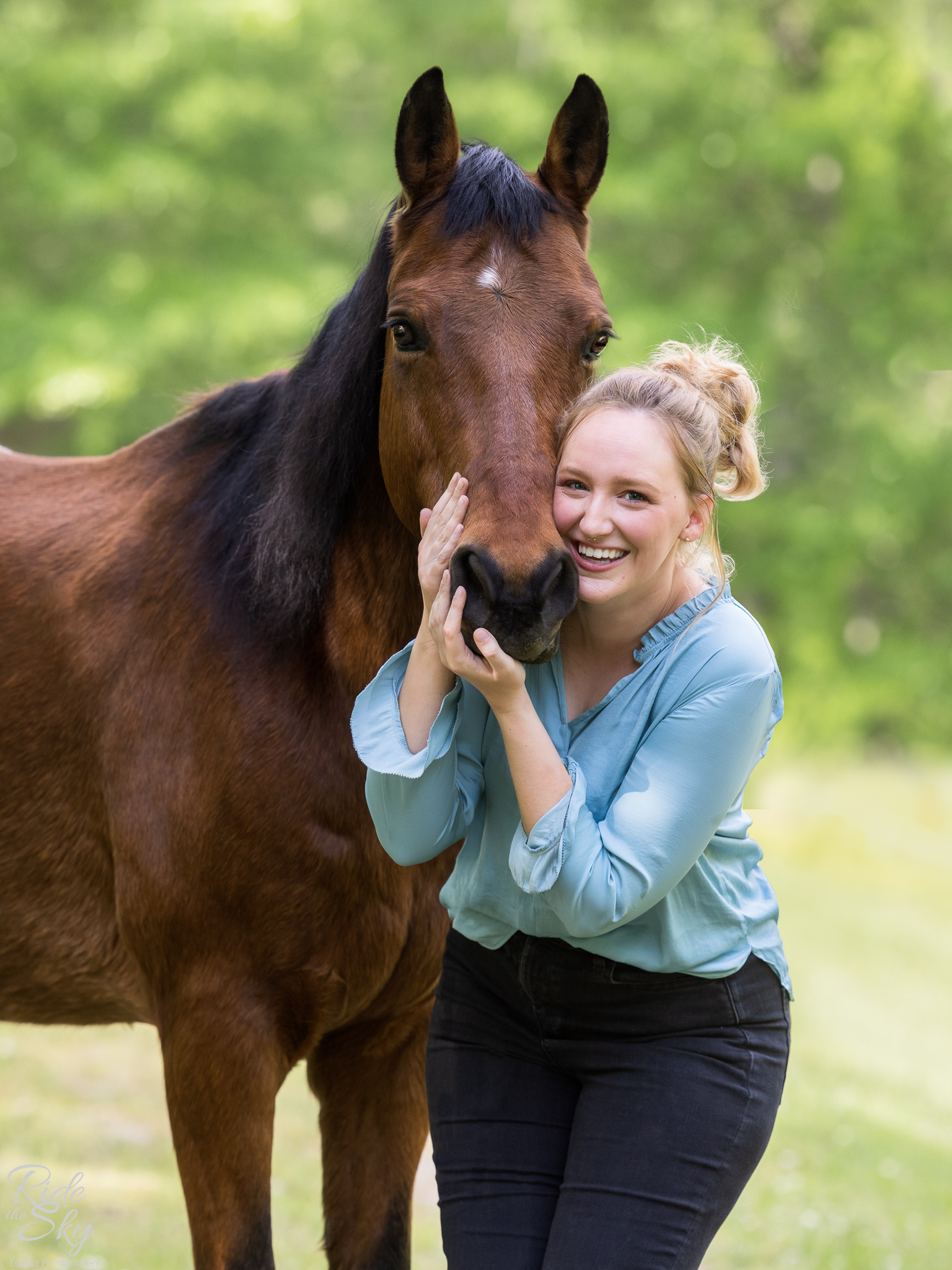 Not Giving up Without a Fight
When it comes to Roman, Kelley's not letting go without exploring every single possible option.
She describes the struggles like this: "When the days of laminitis rehab that left me in tears, Roman was faithful to put his forehead on mine until I stopped crying, and then pretend to eat my hair to make me laugh."
And really, how could you not fight to keep such as special relationship, right?
So, Kelley did some research. She met with specialists in both vet and hoof care regarding Roman's condition. After deep discussions, she made some decisions to make some changes regarding his care.
She switched to Heavenly Hooves. Christina Mendoza-Green is a barefoot trimmer and specialist in hoof care.
Kelley also relocated Romie to Break 'n Run Farms in Ooltewah, Break 'n Run has developed a reputation in the area for its work with injured and ill horses in need of extra special care.
Miraculous Changes…
At that point, we decided to wait a few weeks to see how the changes affected him.
A few weeks later, I was at a client meeting at Break 'n Run Farms, and almost didn't recognize Roman. He was already walking better.
By March 2022, he was even more improved. We decided to wait until April to photograph him so that we could give him a little more time.
And when I tell you that Romie from January 2022 and Romie 2.0 April edition, was a miraculous change, it's true.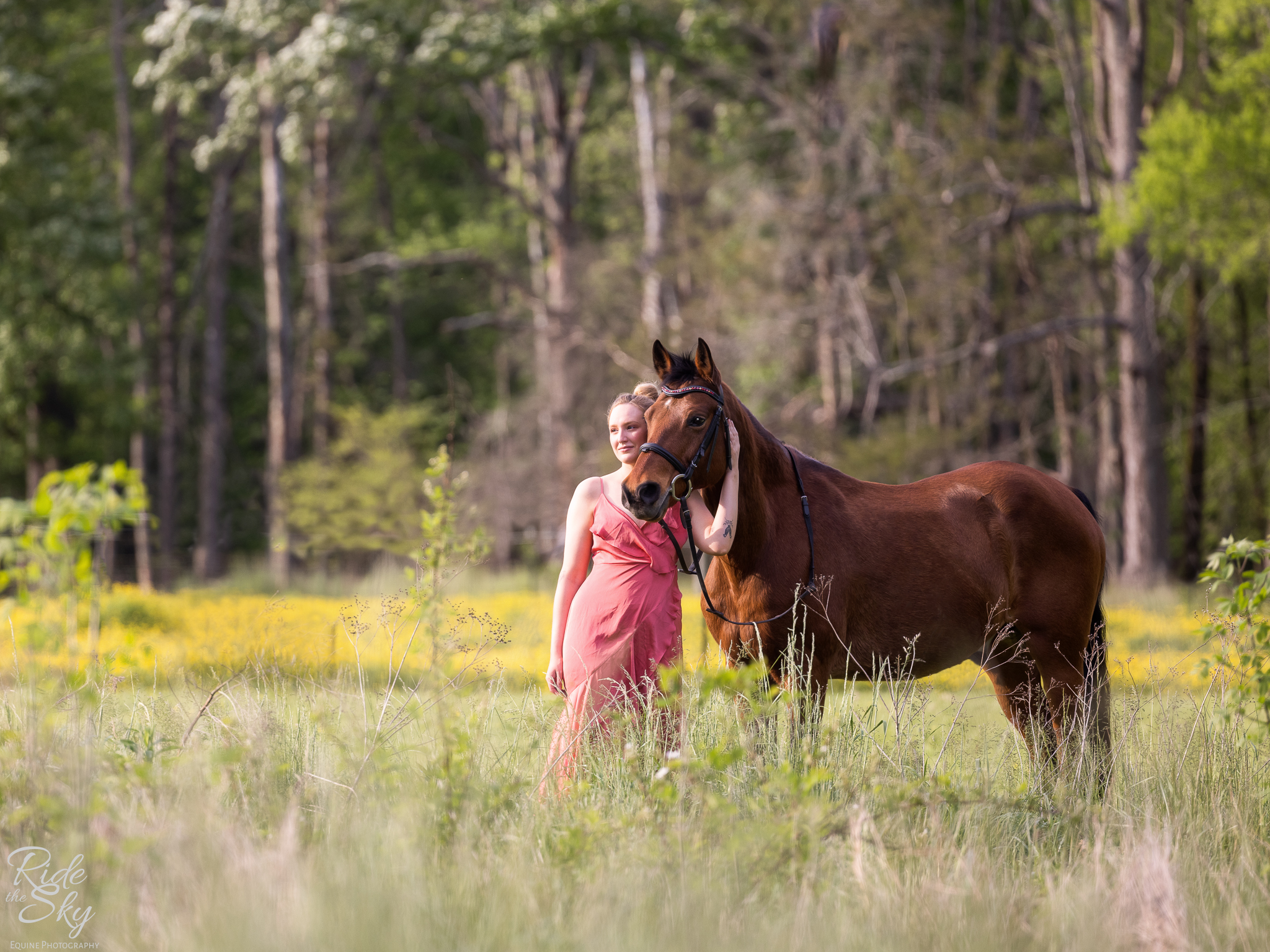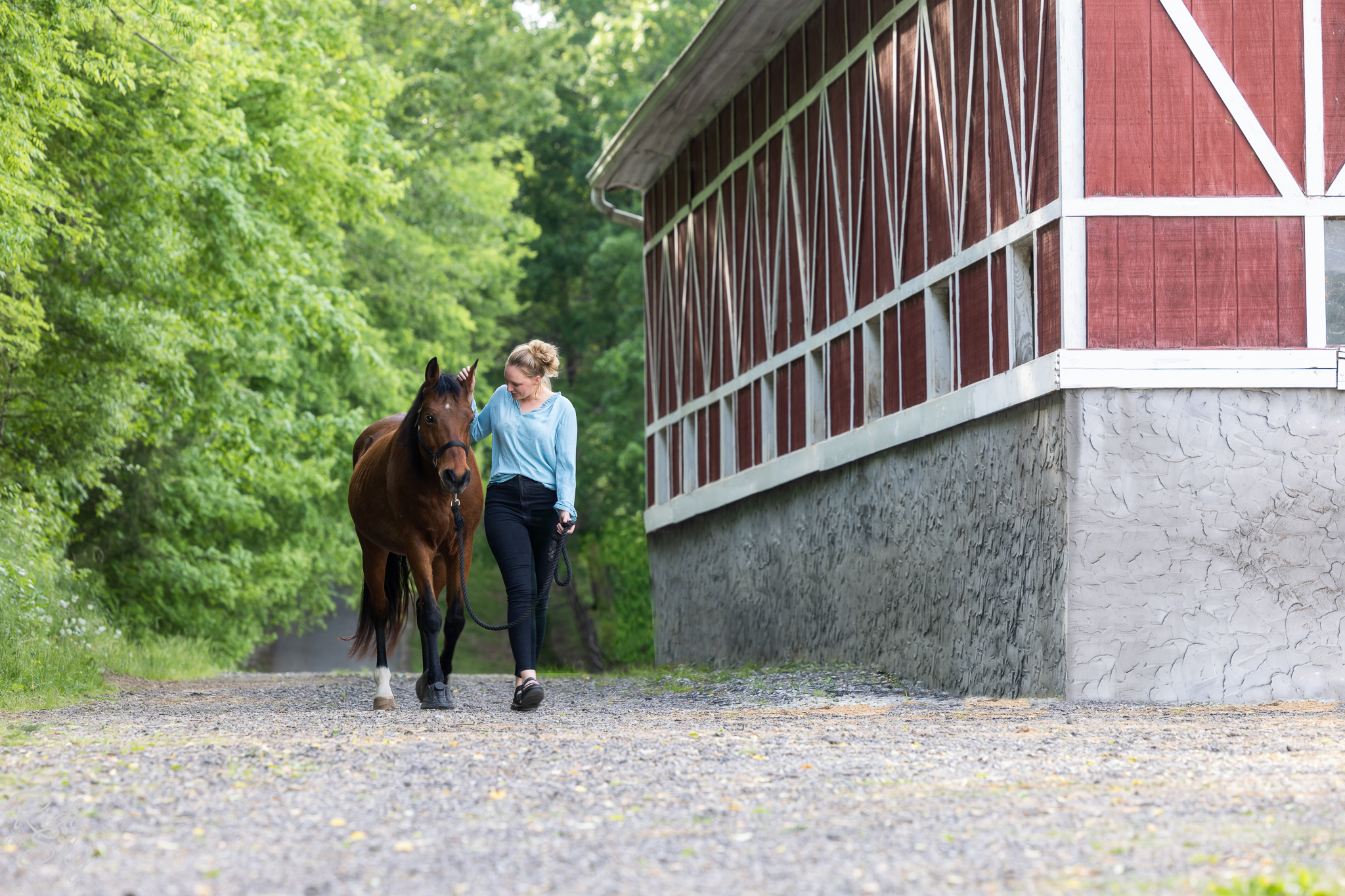 You may notice that in Romie's pictures he's wearing some special therapeutic boots. He is not fully healed yet but he is making amazing strides every single day.
And when I talk about the difference in what this equine portrait session was originally planned to be and how it finally came to fruition, it too is a miraculous change.
Below are a few pictures from Kelley & Roman's equine portrait session.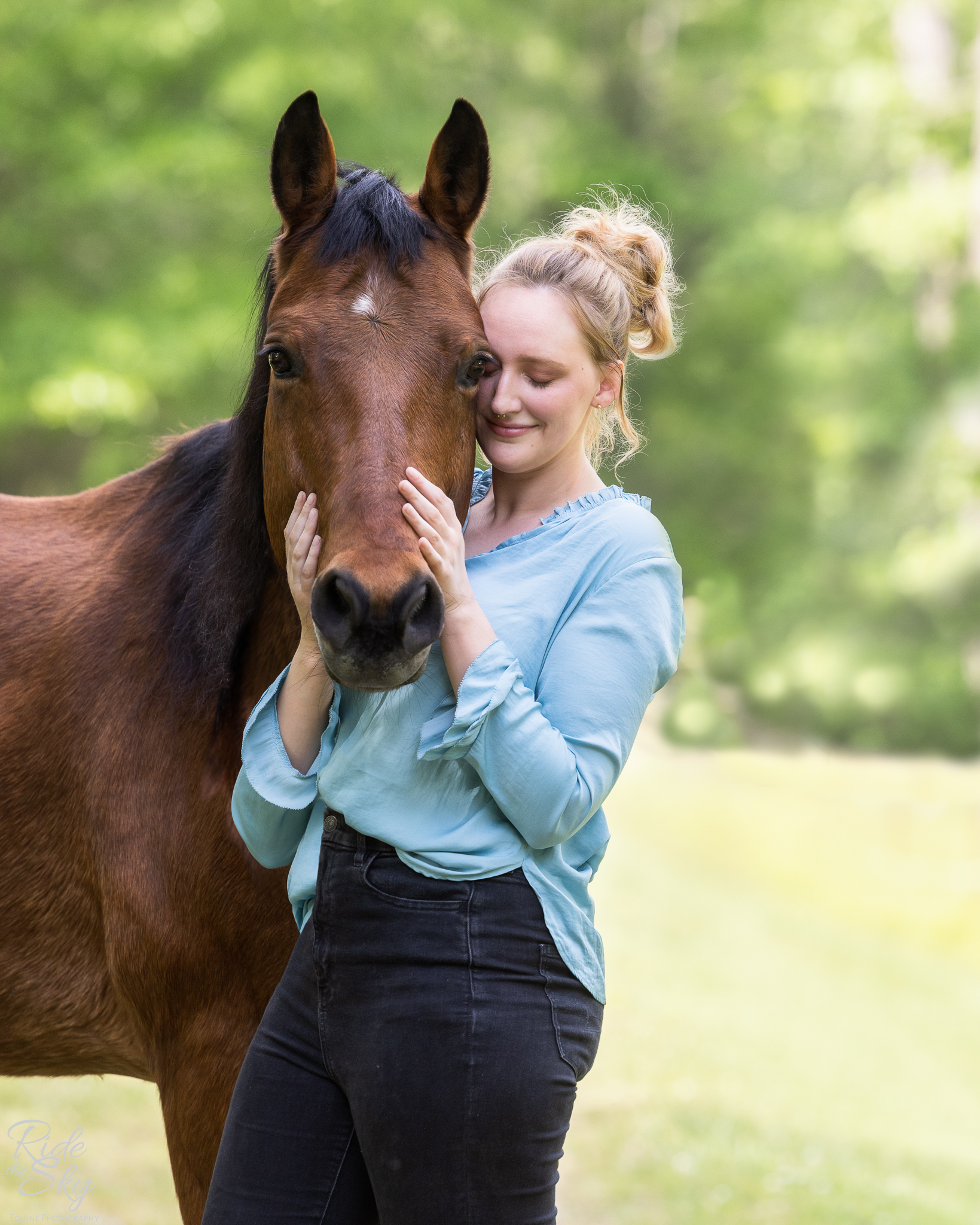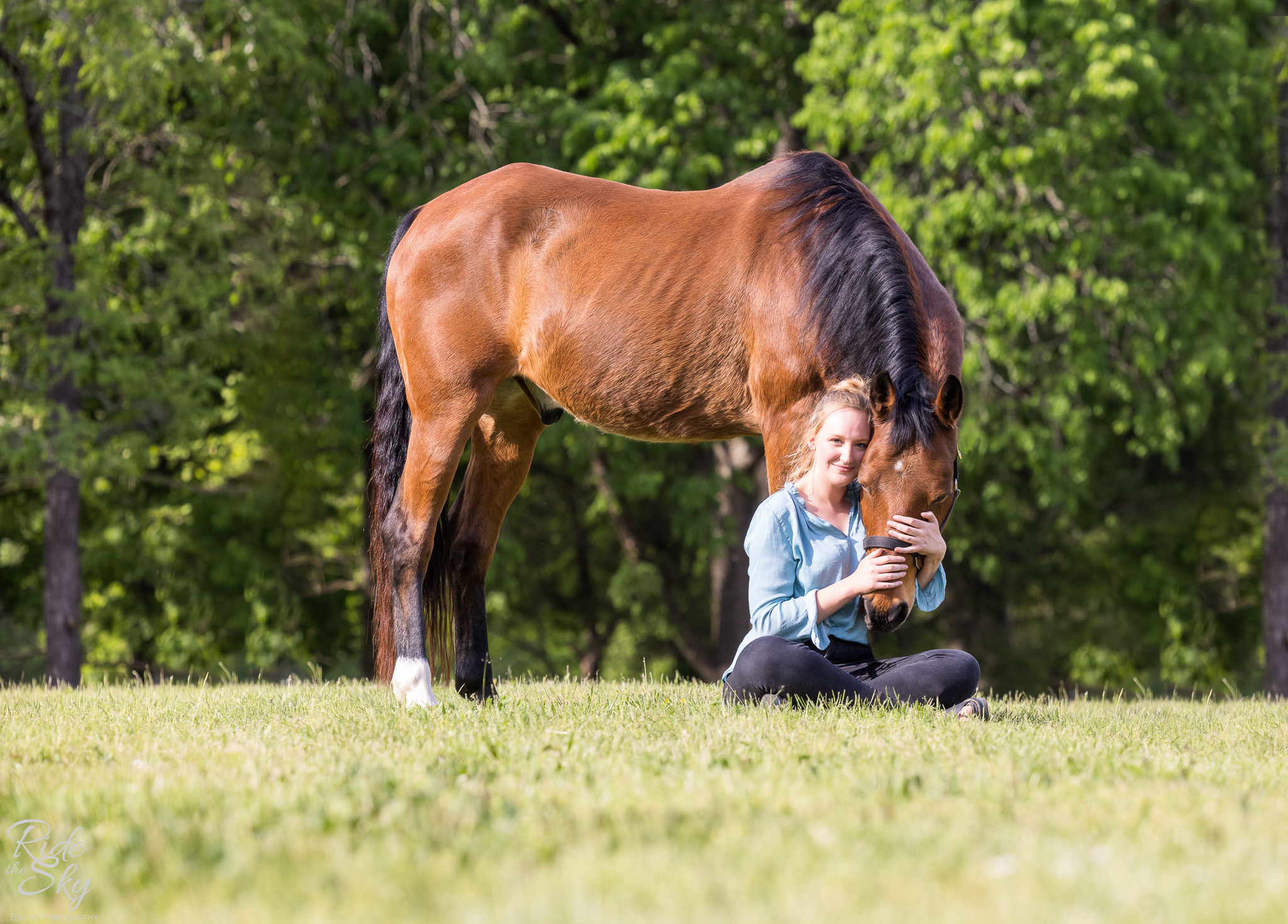 Ready to tell the story of your favorite equine through horse photography?
If you are considering capturing your favorite horse either in a portrait session by himself or an equestrian portrait session with you, I suggest you take a look at this post: The Ultimate Guide to Horse Photography in the Chattanooga, TN area.
It should answer so many questions you might have about how horse pictures in the area work.
If on the other hand, you are ready to schedule your horse portrait session for your special 4-legged soulmate, click the button below and let's get our chat on and create a portrait session that tells the story of you and your horse. 
Betsy Bird of Ride the Sky Equine Photography is a Certified Professional Photographer (CPP) with the organization Professional Photographers of America (PPA). The CPP designation is held by fewer than 2,000 photographers nationwide and is a hallmark of consistency, technical skill, artistry, and professionalism.
Ride the Sky specializes in on-location photography for equines and the equestrians that love them, as well as pets and their families. Ride the Sky also has the option of bringing the studio to the stable for studio photography.
Additionally, Ride the Sky provides works with equine and pet brands and businesses to provide commercial photography for their advertising and marketing needs in both the digital and print spaces.
Based in Chattanooga, TN, Ride the Sky Equine Photography works on location in Tennessee, North Georgia, and beyond.