Located in Harrison, 3 Dog Farm lives up to its name with three sweet dogs greeting every visitor.
However
, meeting puppies wasn't my goal on the days I was there. I was there to meet Billy & Howie, the much-beloved horses of Sue. Sue had contacted me about photographing these handsome boys in order to create some equine artwork for her home featuring her favorite horses.
Billy joined the family when Sue's daughter was 13. For the next several years, she and Billy were quite the team.
Eventually
, Sue's daughter headed to college and Sue began riding Billy.
The word that comes to mind when thinking of Billy is "dignified". He is cautious in new situations but will investigate them.
He's very chill, calm, and a big fan of grazing and snacking. He also loves to hang out with his person.
Billy has a brand. And has the letter "U" in his markings.
But one of Billy's coolest features is his unique eyes. He has one blue eye. And one eye that is 1/4 blue and 3/4 brown.

Meet Howie
A little over a year ago, Sue decided that she wanted to make the move to dressage. Unfortunately, Billy has a stifle injury that makes him not the ideal candidate. Thus, Sue was in the market for a performance horse.
Enter Western Hills, also known as Howie. He is a 4-year-old bay thoroughbred with a
wonderfully
thick and long forelock.
Sue calls him her pandemic
purchase
as she got him at the beginning of the pandemic. Howie is an off-the-track thoroughbred who hails from Florida.
In his life, Howie has raced 9 times. He finished last or next to last for every race except for one race. That exception was a maiden race which is an event for horses that have never won a race. Howie actually won the maiden race.
Like most 4-year-olds, Howie is full of energy. He is a goofy boy but tends to take cues on how to act from his more dignified older brother.
He is currently in training in Charleston with
Anne Zaharis Dressage
and is doing quite well. Howie made a special trip to 3 Dog Farm for the day for his photography session.
According to Sue, Howie has "made his way into my heart. Super Sweet guy!"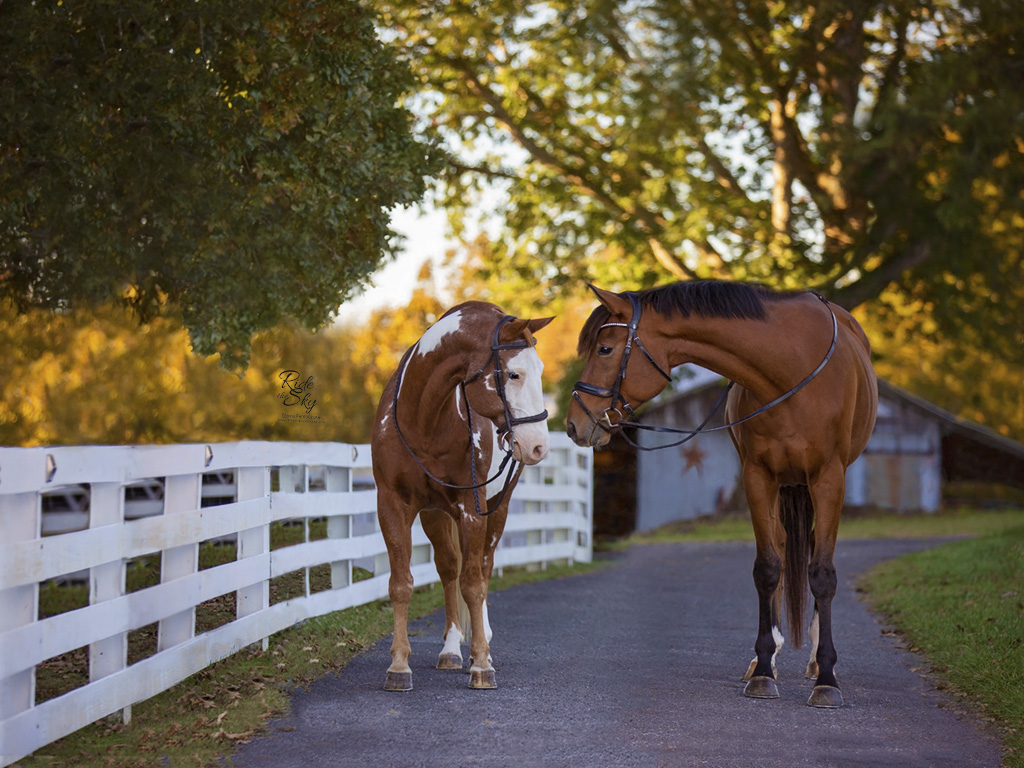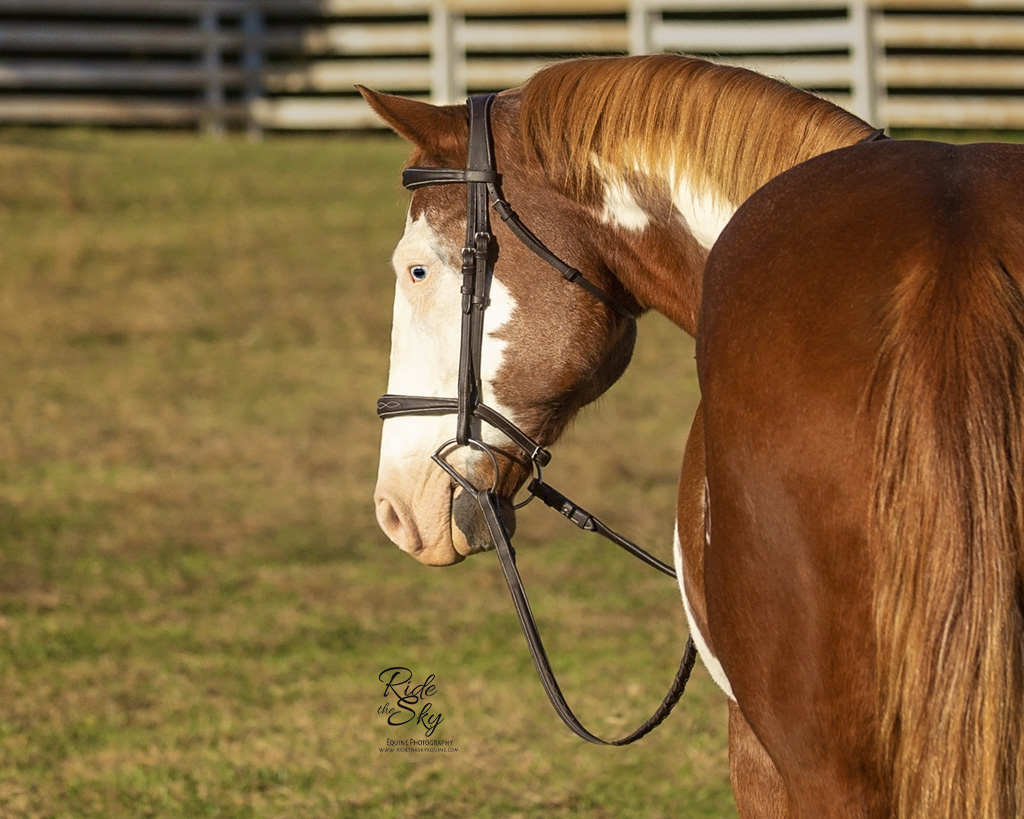 Creating Equine Artwork
After photographing Billy & Howie, the real work began. Once the images were edited, Sue and I met to go through the images from her photography session and design her custom equine artwork.
In this case, we were creating a beautiful collage of images to be mounted over a bed in one of the bedrooms. We were also looking for an image to create a statement in the living room. With more than 40 images to sort through, we had our work cut out for us selecting the best ones for Sue's end goals.
One thing that people are concerned with is not knowing exactly how things will look until they are actually on the wall.
Luckily, Ride the Sky Equine Photography has the ability to create mock-up designs of various images to see exactly what those images would look like on a specific wall in her home before we ever ordered a thing.
Once we figured out the best images for her purposes, we were able to look at a variety of sizes and design layouts to figure out exactly what best suits Sue's end goals for her home.
We customized her images to go with the decor she already has in her home. With choices like framed and unframed canvas, framed and unframed metals, and framed mounted or matted prints, there is an option to suit any home, any lifestyle, and any budget.
If you are interested in learning more about you can create your own custom equine artwork featuring your favorite horses, you can find out more information here.