There are so many great horse quotes out there that I thought I would make a post that features some of my favorites.  Of course, I'm always finding new ones to love so I continue to add to the list. Of course, I can't start a post about beautiful horse quotes without including a very special one!
If you ever wondered where the name Ride the Sky Equine Photography comes from, here is your answer.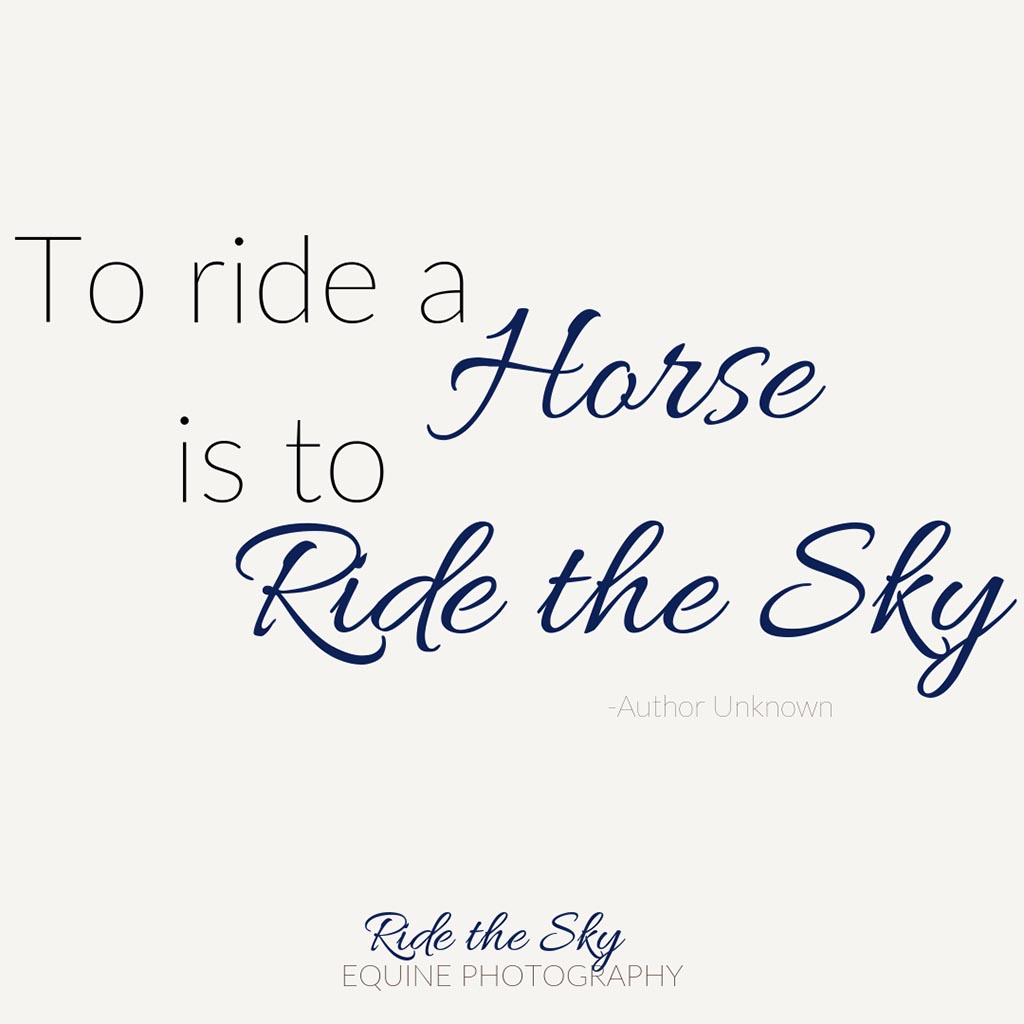 More Beautiful Horse Quotes
Below are some more beautiful horse and equestrian quotes that I hope speaks to the heart of anyone who loves horses. Enjoy!
To understand the soul of a horse is the closest human beings can come to knowing perfection. – Author Unknown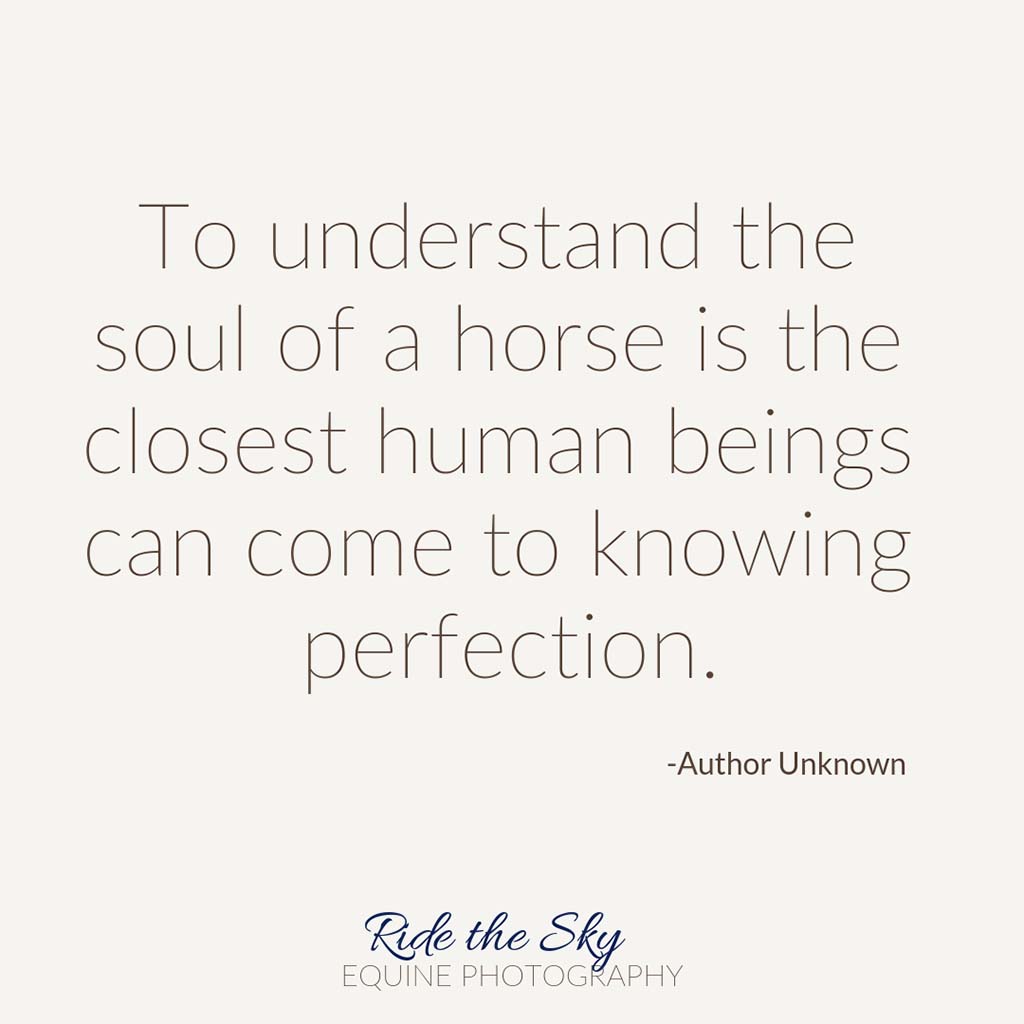 There are many wonderful places in the world, but one of my favorite places is on the back of my horse. -Rolf Kopfle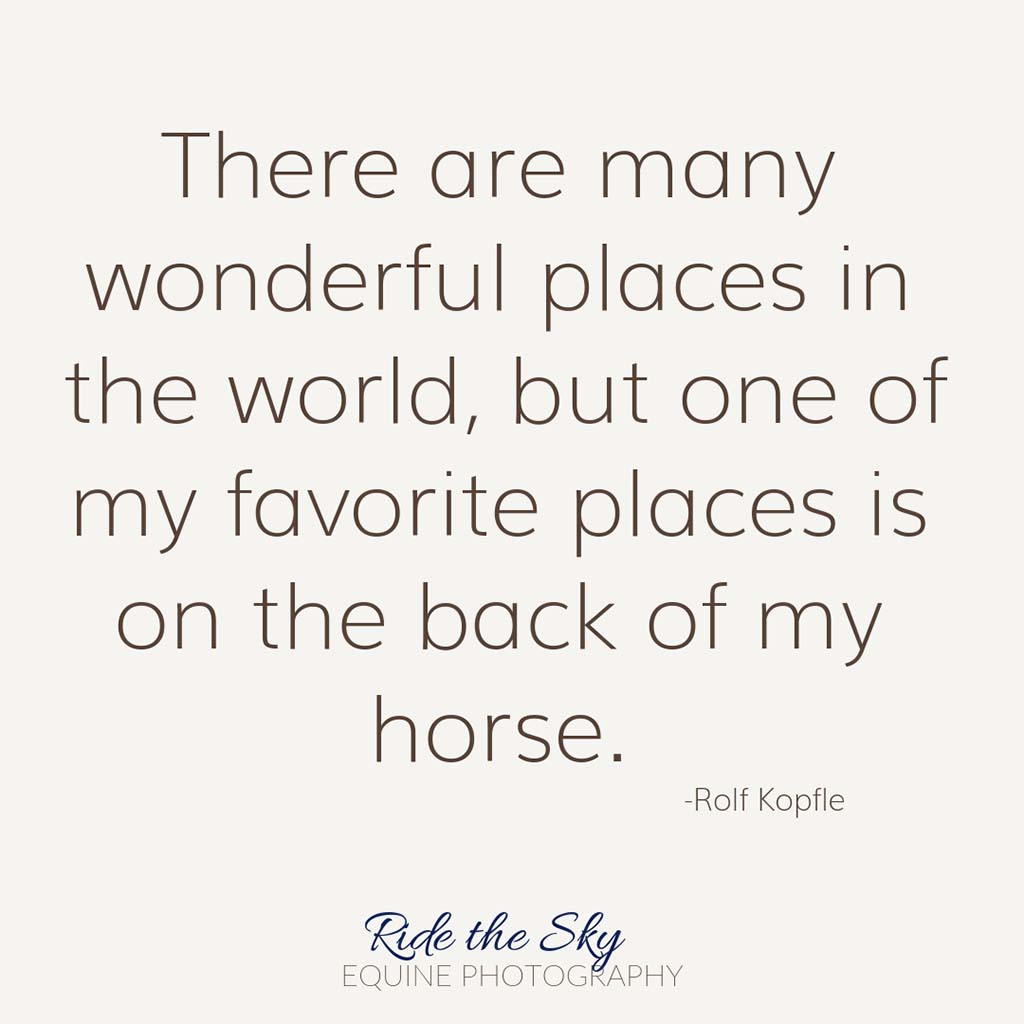 No heaven can heaven be, if my horse isn't there to welcome me. -Author Unknown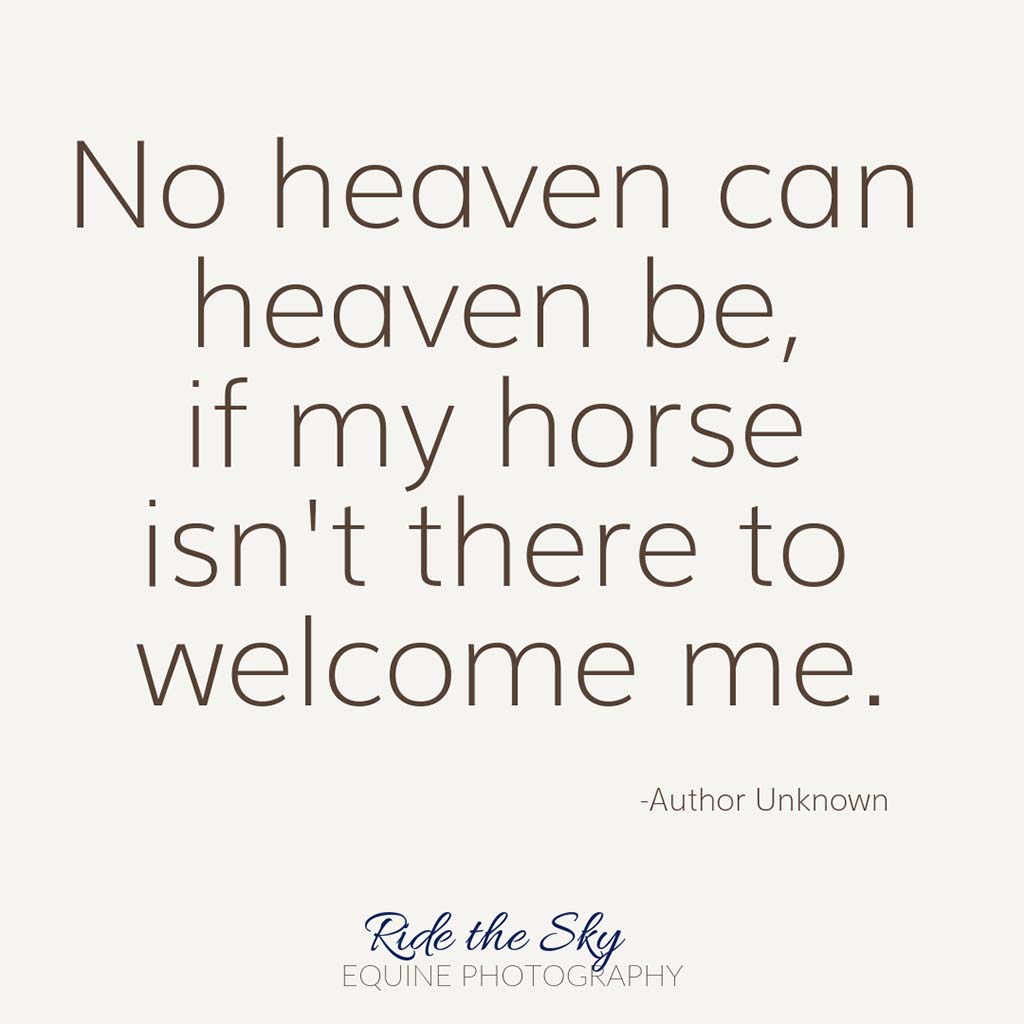 Ask me to show you poetry in motion and I will show you a horse. – Author Unknown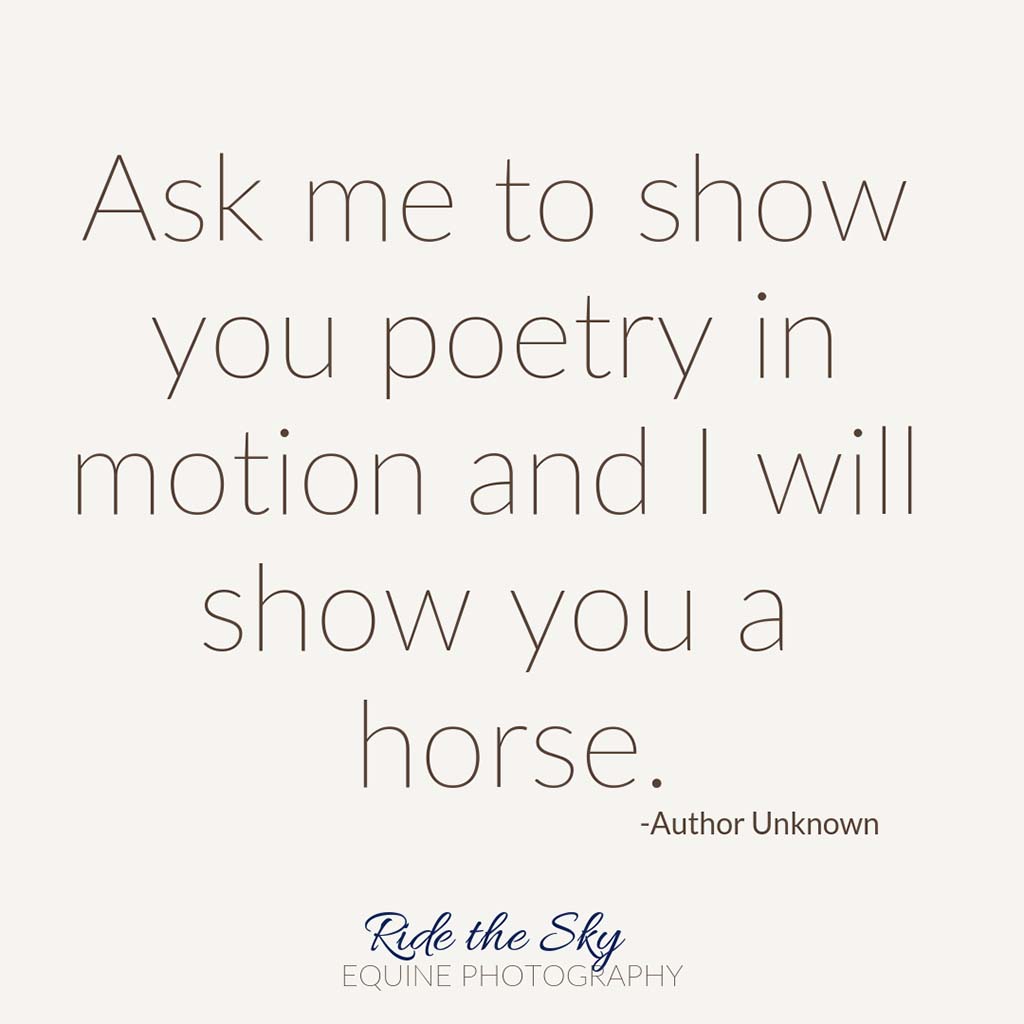 A pony is a childhood dream. A horse is an adulthood treasure. – Rebecca Carroll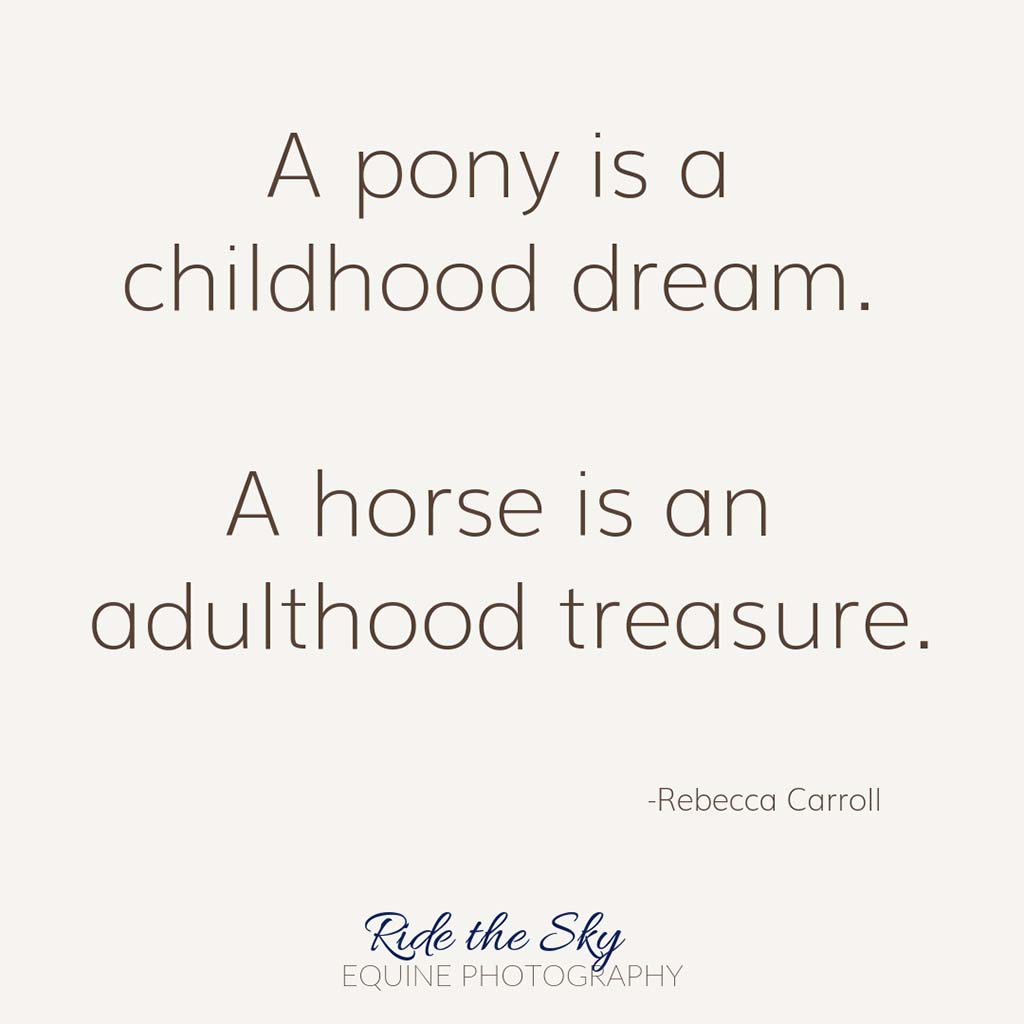 For one to fly, one needs only to take the reins. – Melissa James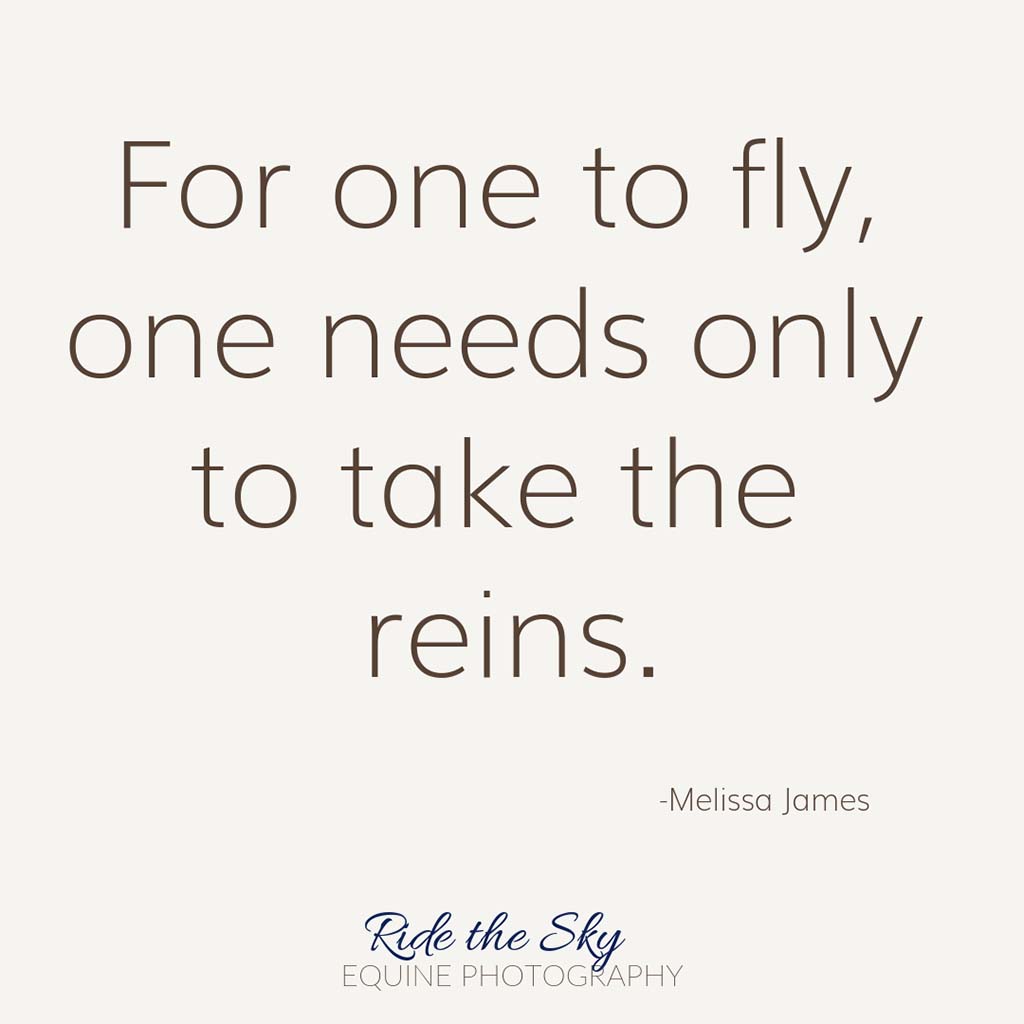 I feel lucky that I found my talent, not unlucky that I was born with a disability. When I'm on a horse, I'm more worried about what the riding hat is doing to my hair than what my bent legs and arms are doing. What riding has given me is respect. – Lee Pearson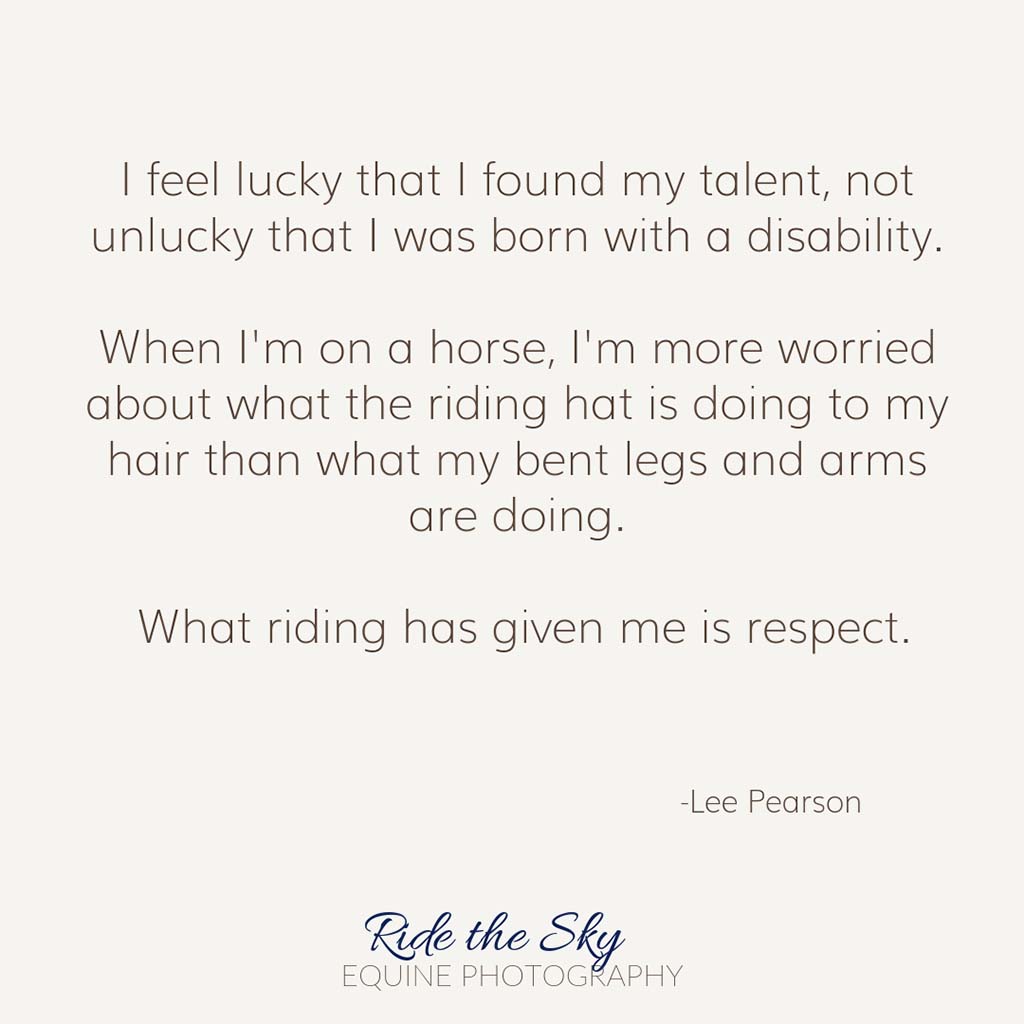 If you have seen nothing but the beauty of their markings and limbs, their true beauty is hidden from you. – Author Unknown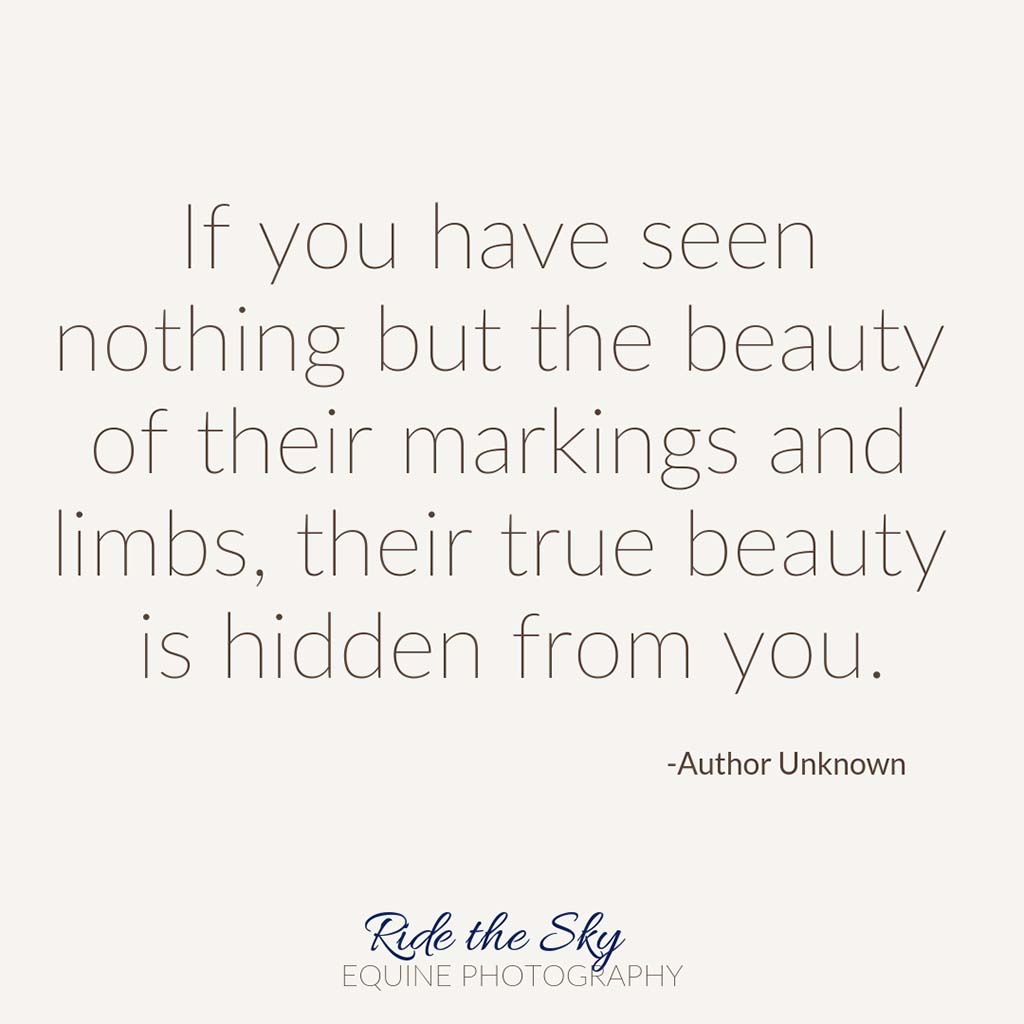 A horse gallops with his lungs, perseveres with his heart, and wins with his character. – Tesio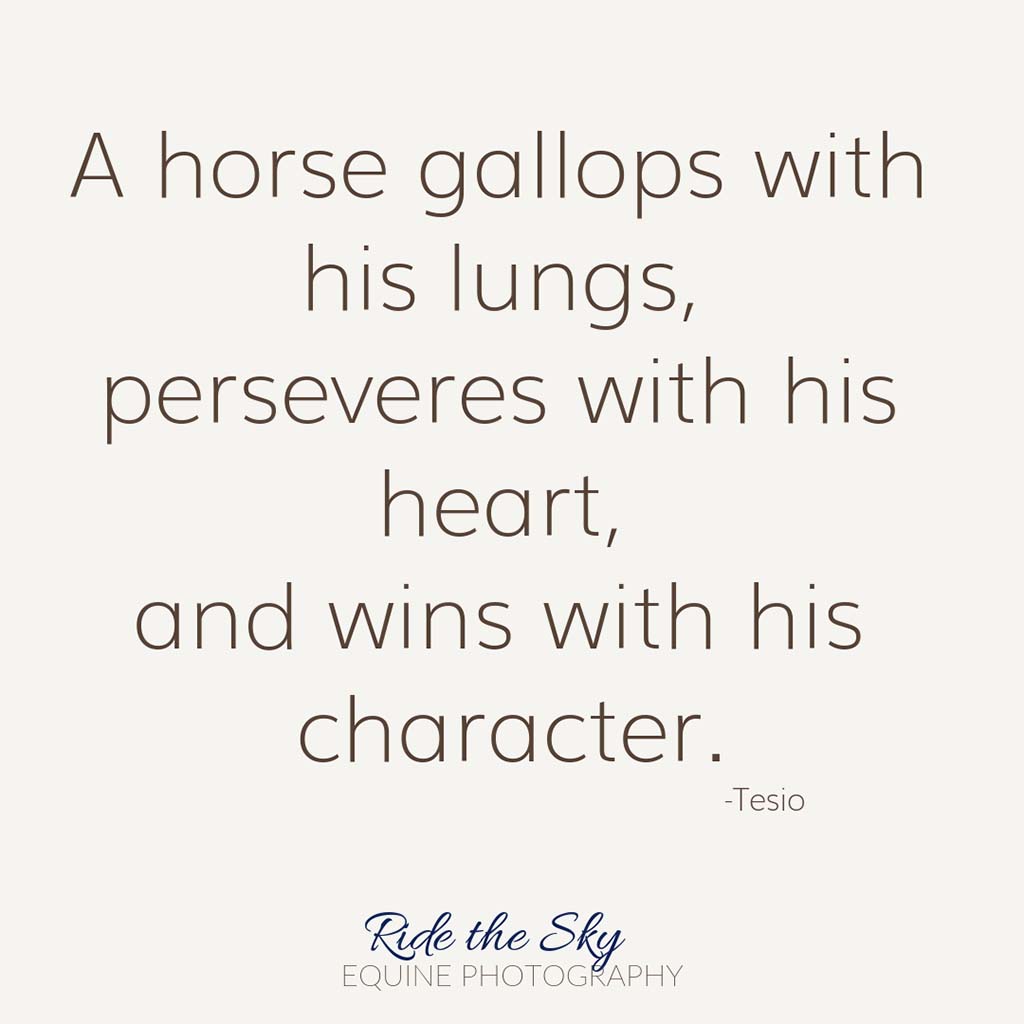 No philosophers so thoroughly comprehend us as dogs and horses. -Herman Melville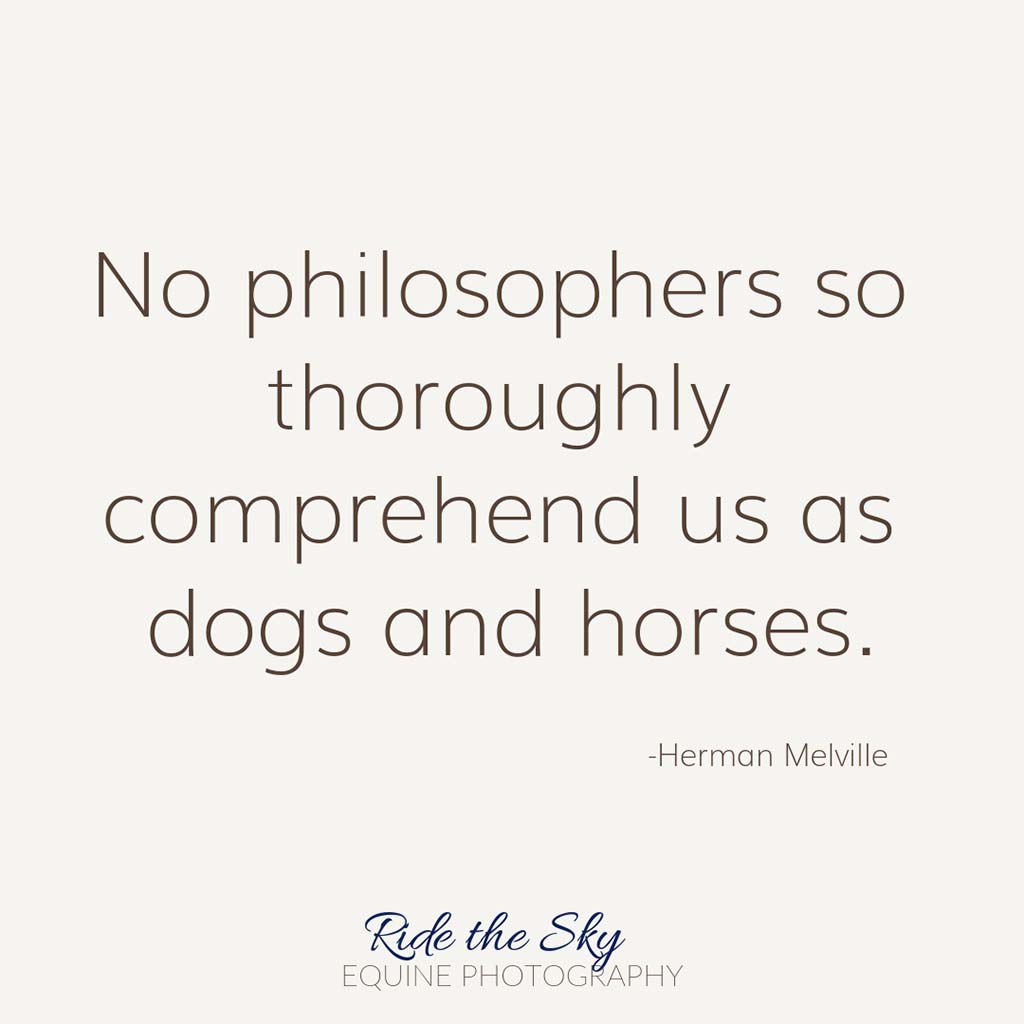 The history of mankind is carried on the back of a horse. – Author Unknown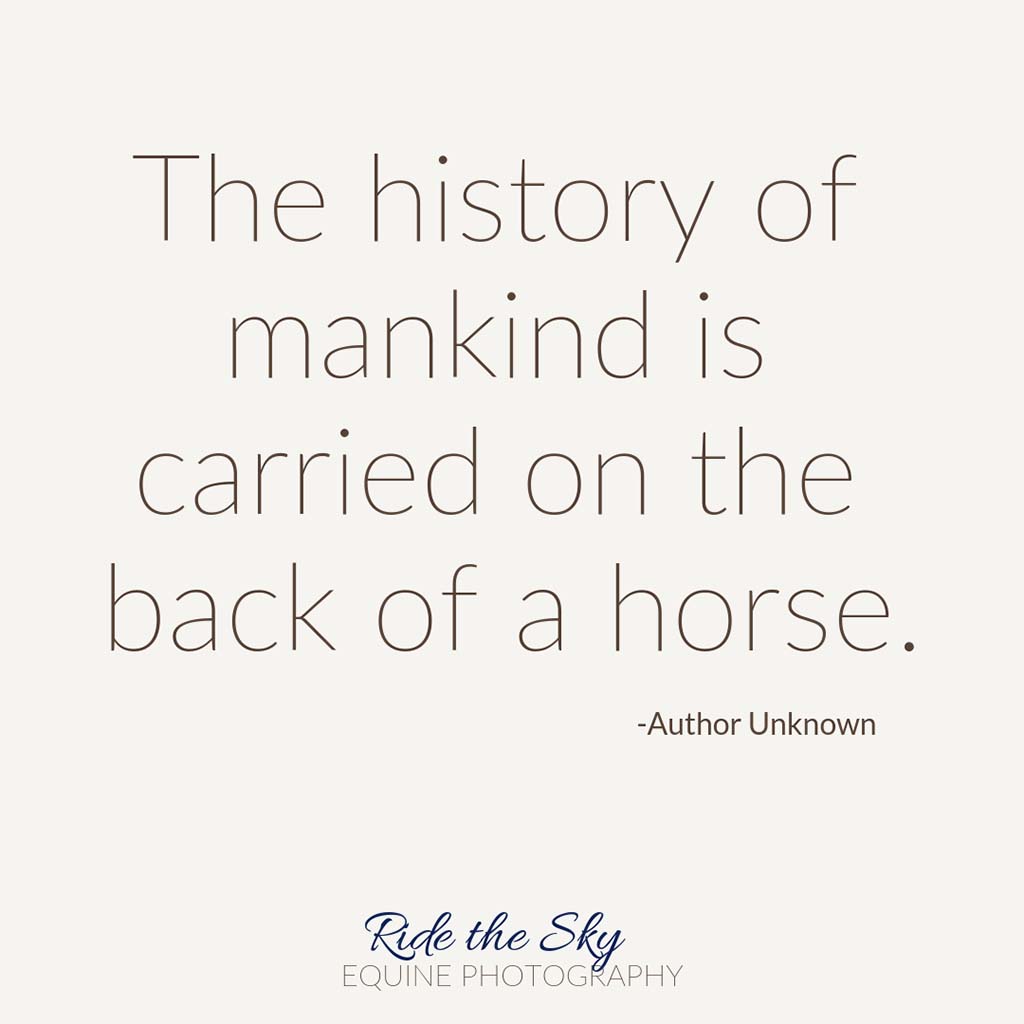 Bread may feed my body, but my horse feeds my soul. – Author Unknown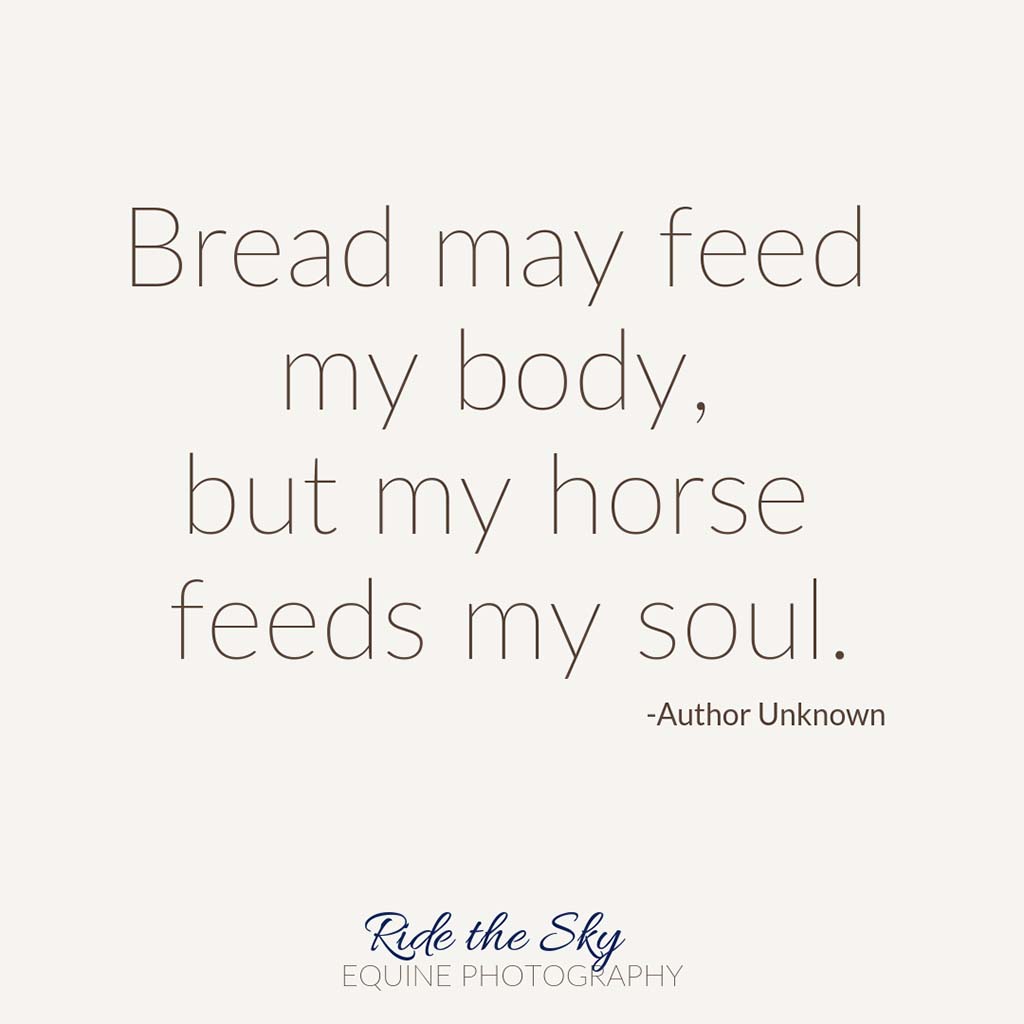 A good rider can hear his horse speak to him. A great rider can hear his horse whisper. – Author Unknown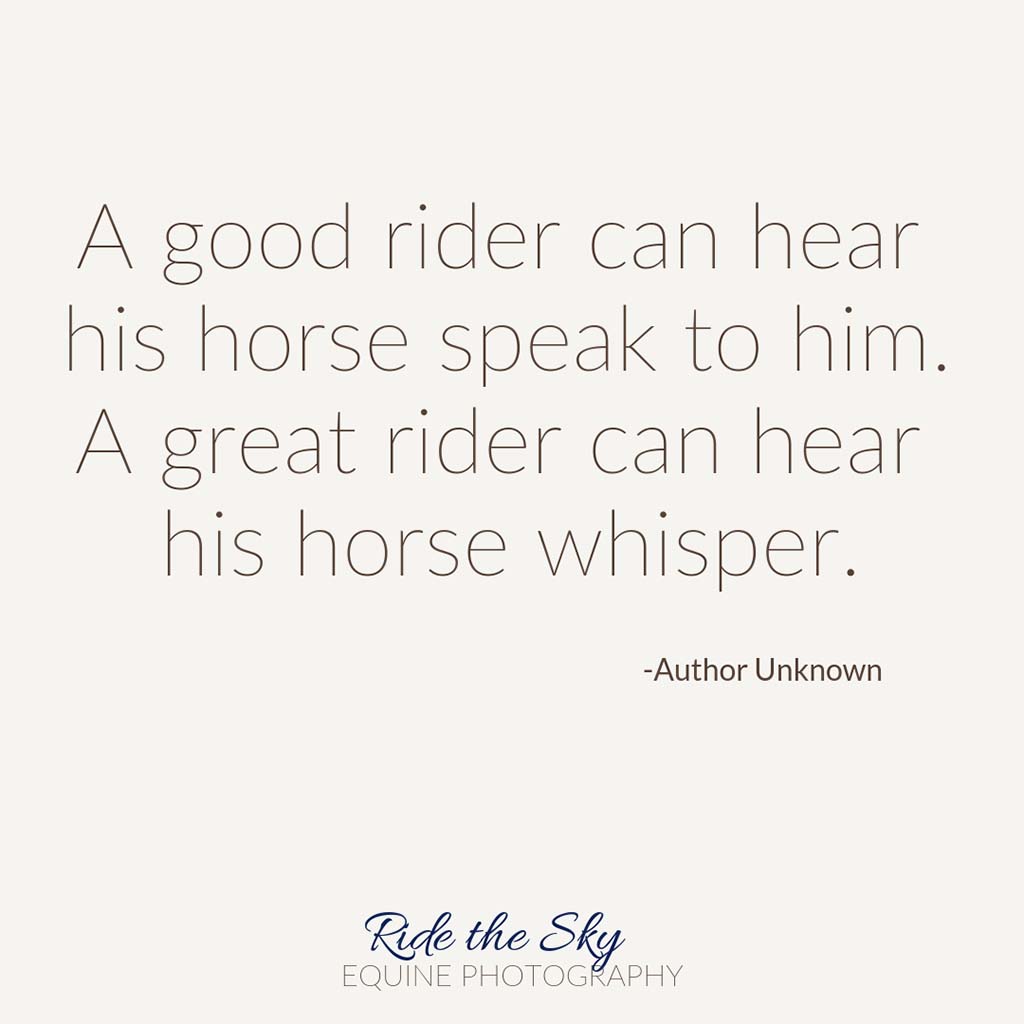 Courage is being scared to death but saddling up anyway. – John Wayne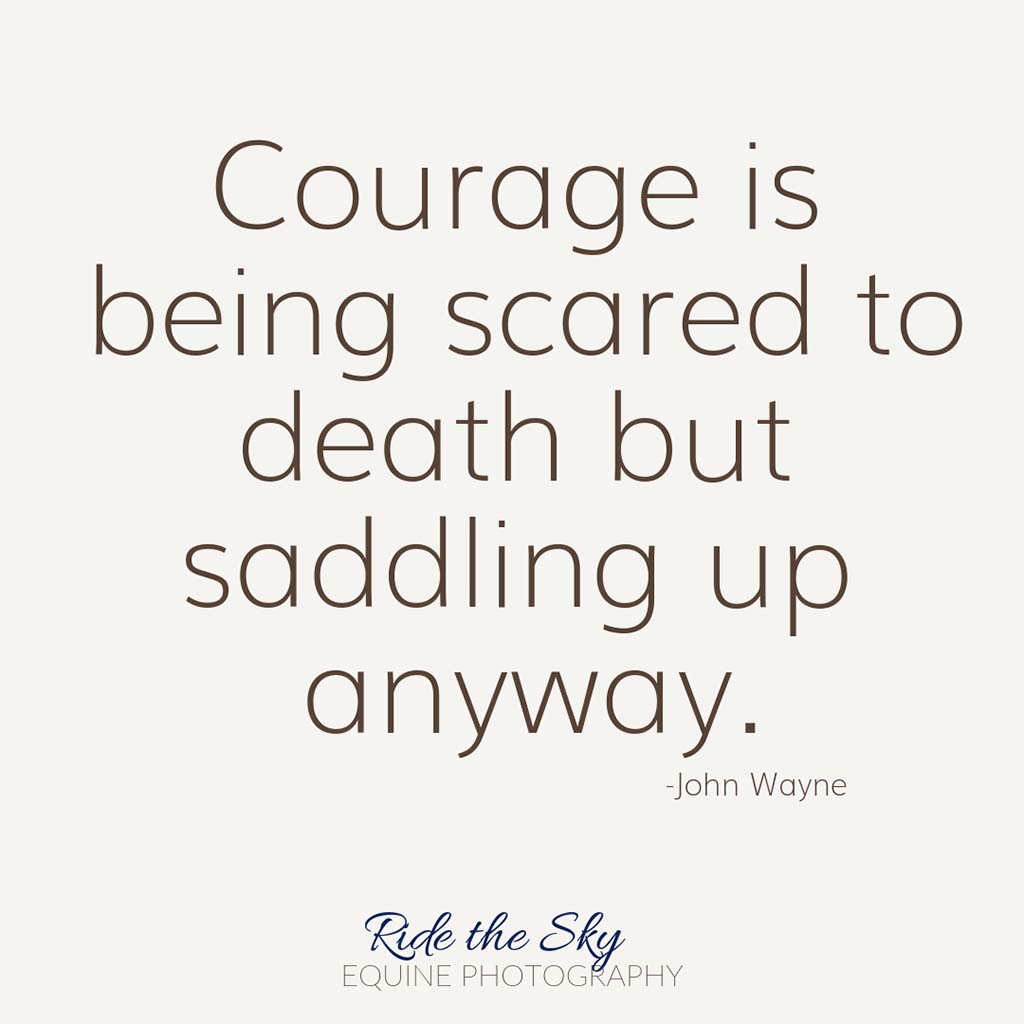 Got a great horse quote that you love? Leave it in the comments below!