In an instant, everything changed.
Life with horses can be unpredictable to say the least.
From a great ride and plans for an upcoming horse show to the phone call that every horse owner dreads.
Something is wrong.
And, even worse, it's fatal.
This isn't a Story
This isn't just a story. This actually happened to a client of mine.
In fact, we had just been speaking the previous week about capturing images of her horse.
7 days later, her horse was gone. Forever.
Even worse, this isn't the only one.
In the past 2 1/2 years, I have had 5 clients lose horses unexpectedly.
Our beloved animals aren't guaranteed tomorrow.
Logically we know that horses won't live as long as we do. But, when a life is cut tragically and unexpectedly short, our hearts all break.
I came across this lovely poem by Brenda Riley-Seymore that I always think of when I hear about another horse leaving us.
Don't Cry for the Horses
"Don't cry for the horses that life has set free
A million white horses forever to be
Don't cry for the horses now in God's hands
As they dance and they prance to a heavenly band
They were ours as a gift but never to keep
As they close their eyes forever to sleep
Their spirits unbound on silver wings, they fly
A million white horses against the blue sky
Look up into heaven you'll see them above
The horses we lost the horses we loved
Manes and tails flowing they gallop through time
They were never yours they were never mine
Don't cry for the horses they will be back someday
When our time has come they will show us the way."
-Brenda Riley-Seymore
Life is Short
In an instant, everything changed. Life is short.
So take the ride. Rub the ears. 
Thank your horse.
Kiss the muzzle. Enjoy the moments. 
Capture the memories.
Love your horse each and every day.
Don't wait.
Because in an instant everything can change.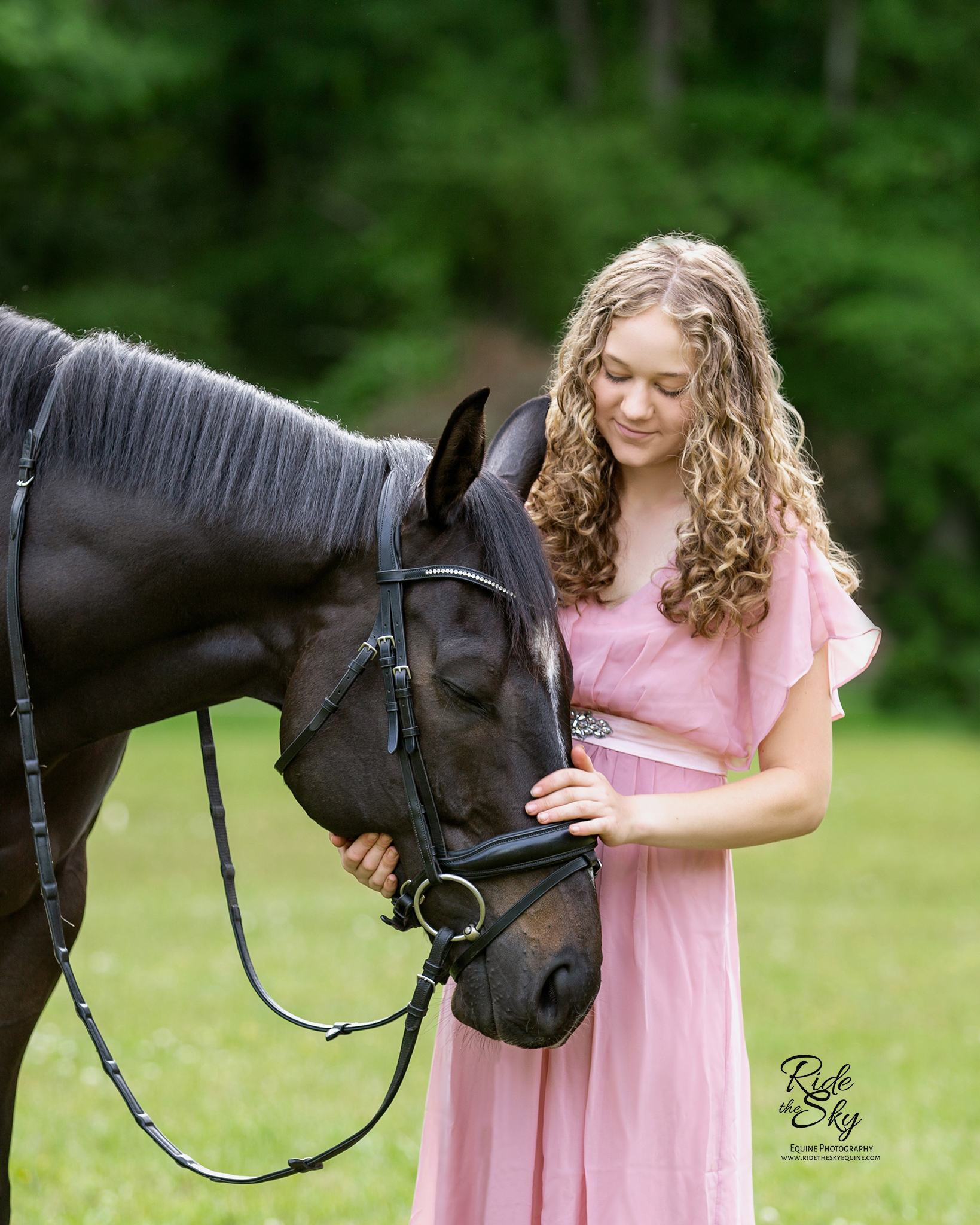 Betsy Bird of Ride the Sky Equine Photography spends her days doing insane things to make horses look at her. Clearly, she's desperate for attention. When she's not running around in fields or editing like a mad woman, she invests time and energy into growing her business, hanging with her favorite dog, Nitro, and planning her next big wheels-up adventure. Betsy is a Certified Professional Photographer (CPP) with the organization Professional Photographers of America (PPA). The CPP designation is held by fewer than 2,500 photographers nationwide and is a hallmark of consistency, technical skill, artistry, and professionalism. Ride the Sky specializes in storytelling magic for horse girls of all ages. Based in Chattanooga, TN, Ride the Sky Equine Photography works on location in Tennessee, North Georgia, and beyond.