It's possible you are leaving money on the table when it comes to selling your horse if you aren't using professional photography. Hiring a professional horse photographer can help you to sell your horse faster and, oftentimes, closer to your asking price.
With a market that is heavy on horses for sale, and the average person's attention span now being compared to that of a goldfish, top-notch photography that catches a scrolling person's eye gives that person a compelling reason to stop, view your images in more details, read your copy, and potentially even reach out to you about your horse.

What sells a horse – logic or emotion?
While horse selling and buying is a logical decision, it is also an emotional one. In other words, when it comes to selling a horse, the answer is, it's both.
Clear sharp images that connect at an emotional level combined with images that show off your horse's assets to their best advantage have a much better chance of generating the kind of response you want to your horse ad.
According to an article in The Atlantic, "In 2014, people were uploading an average of 1.8 billion digital images every single day. That's 657 billion photos per year."
We are now seeral years past 2014 so you can just imagine how many images are being captured each and every day at this point.
My point is that in a world that is figuratively drowning in images. It's important to make your horse stand out from the masses in order to be seen.
Take a minute and think about the last time you scrolled through horse for sale ads – either on social media or websites specifically for horse sales. How many of those horses had clear, sharp, well-lit images accompanying the ad?
Probably less than half. But, also stop and think about which ads you actually paused and glanced at. Which ads did you actually stop and read the copy? Odds are, the majority of them were the ads that had the sharper, clearer images.
Therefore, choosing to spend your money wisely when it comes to visual images can bring you the most bang for your buck when it comes to the sale of your horse.
A beautiful, clean, sharp image is much more likely to capture the attention of a person scrolling through their phone.
More eyes on your ad mean more opportunities to sell the horse.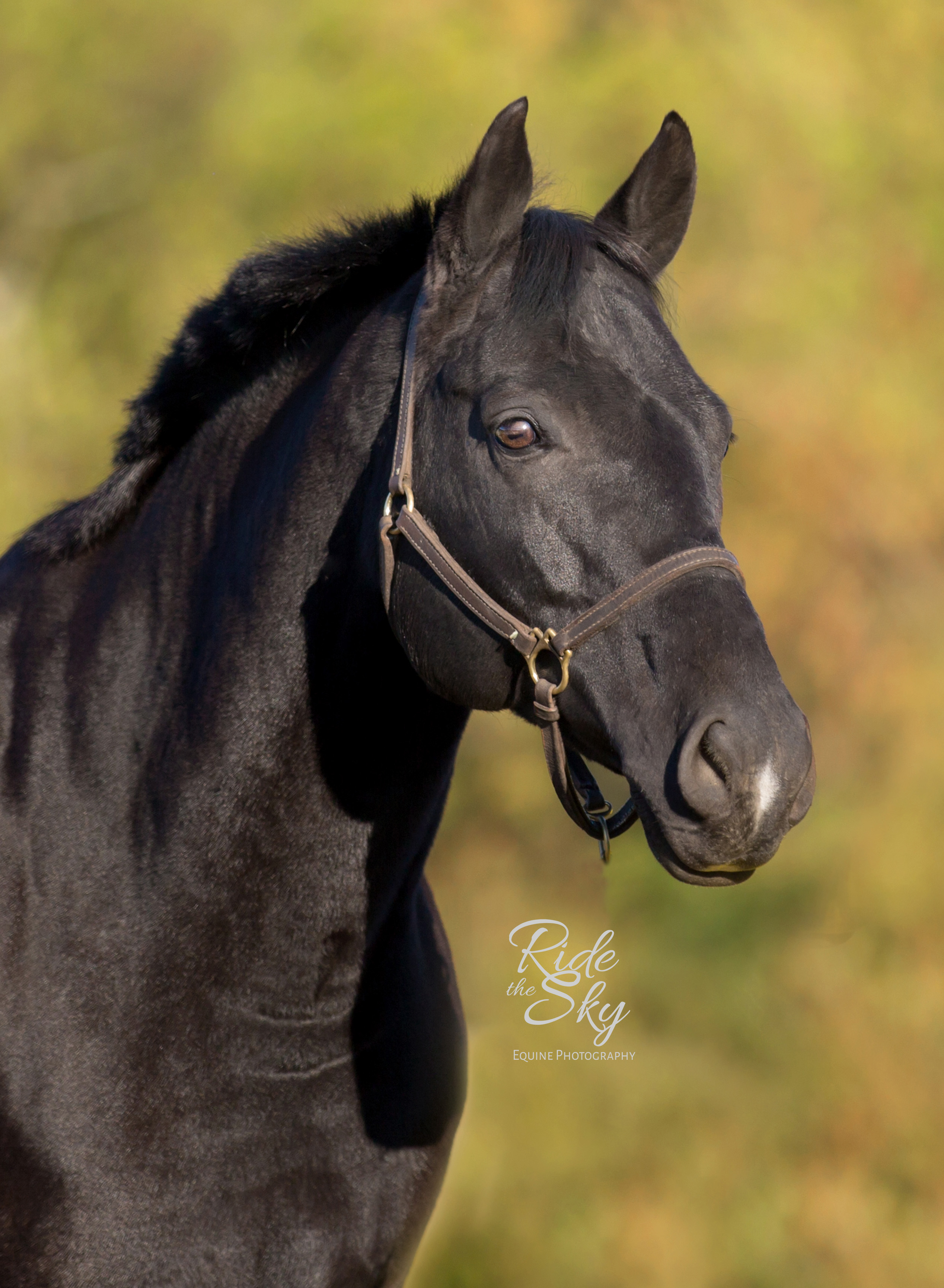 Preparing my Sale Horse for Images
In preparing to take pictures of your horse for sale, there are a few basics that you should always remember.
First, make sure your horse is healthy and is in top physical condition. Once you decide to sell, don't just put your horse out to pasture and ignore him. Keep him working so he will look his best to potential buyers.
Second, stay on top of grooming and care. Make sure that your horse is still regularly having his hooves maintained and that you are keeping his mane and tail clean and unsnarled.
Third, need some help with knowing what to do to prepare for a photography session? Download this free checklist for some quick tips.
What photos do I need to have for my sale horse?
In general, for sale horses, you need to have the same types of images. Plan to include the following:
An attractive expressive headshot
A side body conformation (both sides)
Various gaits of movement
Professional horse photographer vs. cell phone
At this point, you are probably thinking, "Why should I pay for a professional photographer when I have a handy-dandy cell phone in my pocket? I can snap some pictures right now."  And it's true, you could.
However, cell phone snapshots most likely will not show your horse at its best. Distortion is very common with cell phones and your gorgeous horse ends up looking like its back is too long, its head is way out of proportion to its body, it has tiny legs or other issues.
Sale Horses in Chattanooga
Ride the Sky Equine Photography works with owners who wish to sell their horses. If you are in need of images to help sell your horse, reach out to learn more about how we can help you with your images and video. Send a message here.
Betsy Bird of Ride the Sky Equine Photography spends her days doing insane things to make horses look at her. Clearly, she's desperate for attention. When she's not celebrating the stories of the amazing horses in her clients' lives, she invests time and energy into perfecting her equine photography skills and growing her business, hanging with her favorite rescue dog, Nitro, and planning her next big adventure. She also tries to spend some time educating and entertaining her fans and potential clients by blogging and posting on social media about whatever catches her fancy at the moment. 
Betsy is a Certified Professional Photographer (CPP) with the organization Professional Photographers of America (PPA). The CPP designation is held by fewer than 2,000 photographers nationwide and is a hallmark of consistency, technical skill, artistry, and professionalism. Ride the Sky specializes in on-location photography for equines. Ride the Sky also has the option of bringing the studio to the stable. Based in Chattanooga, TN, Ride the Sky Equine Photography works on location in Tennessee, North Georgia, and beyond.