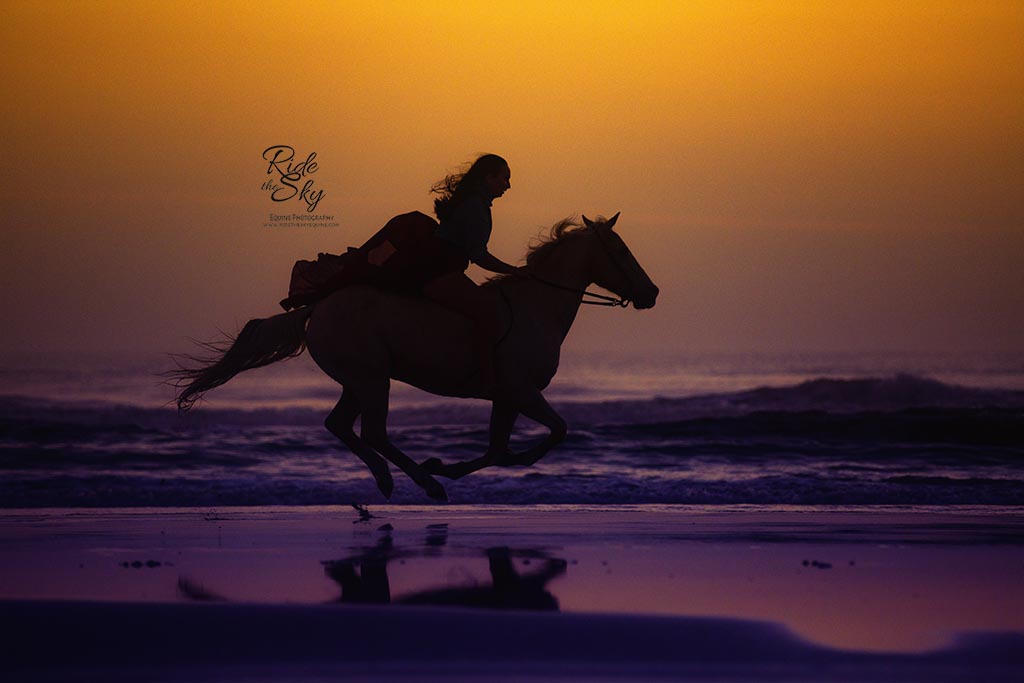 If you are an aspiring horse photographer, you have probably considered at some point in type attending horse photography workshops or tours.
However, if you are new to the world of workshops and tours, you might not know the differences and what to ask the host in order to make sure that you get the workshop experience that you desire.
Horse Photography

Workshop vs Tour
So before we dive in, you need to understand that there is a difference between an equine photography workshop and an equine photography tour.
Oftentimes, horse photography workshops and tour hosts use the words "workshop" and "tour" interchangeably.
But, there is definitely a difference between the two. And it's important to know that when you are evaluating if an event is going to suit your purposes.
For a workshop, the host will provide the location and the subjects. In addition, the host will provide some type of education during the event.
An equine photography tour, on the other hand, is an event in which the host sets up the opportunity for you to photograph something but you are on your own for the actual photography process.
So, while the host is providing both subjects and locations, they are not providing any type of education. 
In other words, the host is providing the location and the subjects but what you do with it, in the end, is up to you.
For newer photographers, an equine photography workshop might be more helpful than an equine photography tour. 
As you would be able to receive assistance in learning their camera settings, figuring out posing or desirable movements, and more.
Whereas, a more seasoned photographer might prefer a tour.
Workshop:
Subjects provided
Locations provided
Education provided
Tour:
Subjects provided
Locations provided
Education NOT provided
Horse Photography

Workshop Basics
Once you start looking into the world of photography workshops, you will discover that there is pretty much a photography workshop out there for everything.
Every subject, every budget, and every learning style.
Because of that, when evaluating an opportunity, you want to make sure that you consider your budget, time, interest, and needs.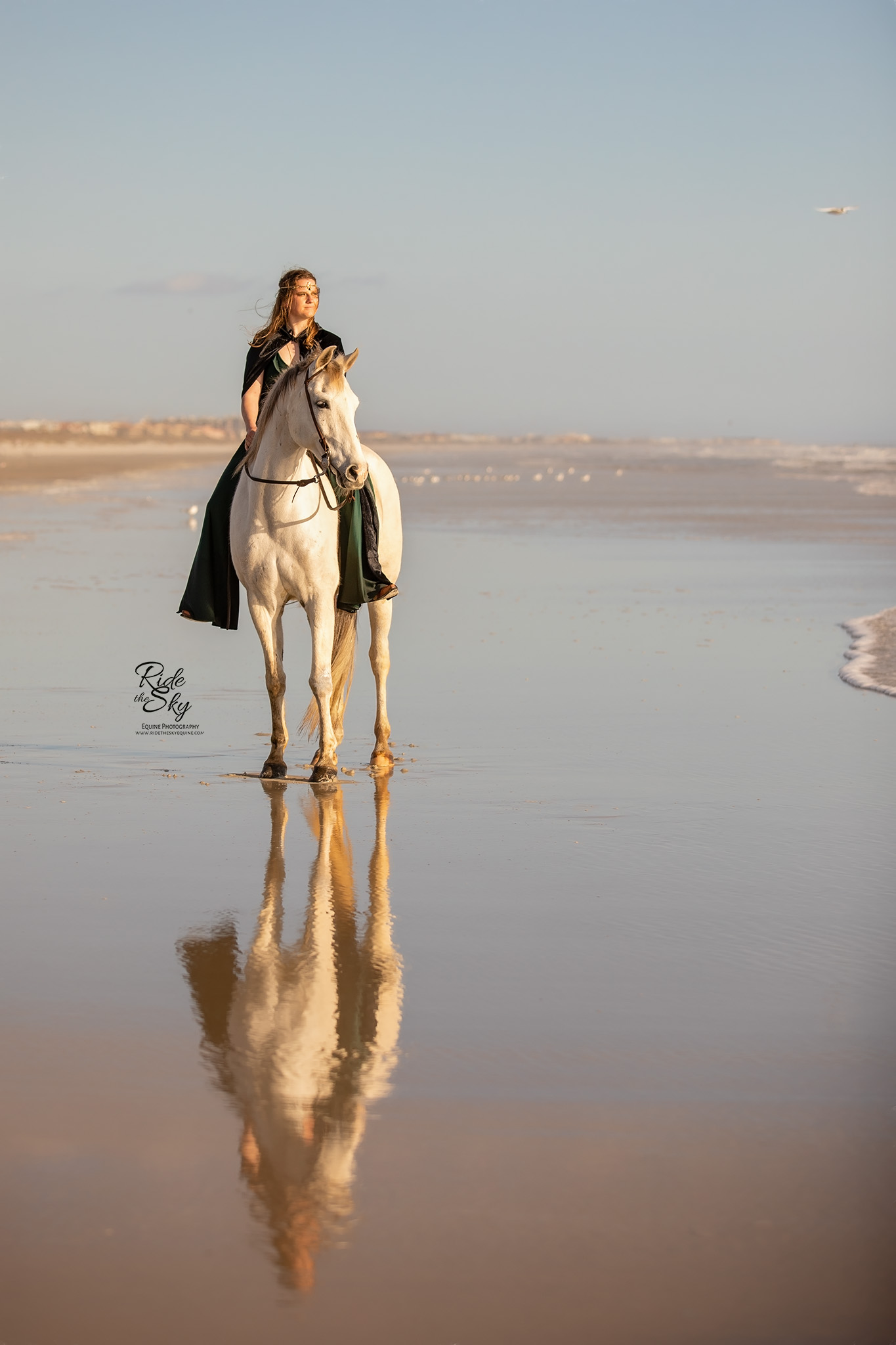 What's your budget

for a horse photography workshop?
Photography workshops themselves can range in cost from a couple of hundred dollars to several thousand dollars.
The price of a workshop depends on several things.
It can include the length of time of the workshop, overall experience, backend costs, model costs, travel costs, and the number of animals and facilities involved.
Additionally, when considering how much money you have available to budget for a workshop, you need to consider how much it is going to cost you to get to and from the workshop. Depending on where you live and where the workshop is located, you might be looking at a flight, hotel stay, or hours in the car.
Now, some workshops include some travel costs, but some do not include travel at all.
A workshop might include one meal a day, others include all meals, and some may exclude meals altogether.
Some include hotel costs or they might leave you on your own for figuring out lodging.
Knowing what is included in the workshop fee in advance will save you from any unexpected expenses.
Many newer photographers assume that they are paying the workshop fee and it is all going right to the workshop host's pocket.
But, please remember that in most instances, that is not the case at all.
Workshop hosts have expenses that they have to cover with those fees.
They are paying for facilities, permits, models, riders, grooms, and horse handlers.
How Much Time

do you have for a Horse Photography Workshop?
Some workshops are one-day events.
Others can last a couple of weeks, particularly if you are traveling overseas for it.
Consider how long you want -or can afford- to be away from home.
Maybe you have a job or a family counting on you and you can only spare a weekend.
Knowing that in advance can help you figure out what type of workshop works best with your schedule.
And don't forget to factor in your travel time!
For example, if you live on the East Coast and the event is being held on the west coast, it may take you a day to travel each way.
So definitely consider that when planning how long you can be away.
Does the Workshop

Suit your Interests?
Your interests play a large part in what type of workshop you are looking for.
Horse photography is a broad genre that actually covers many sub-genres.
Just to give you an idea, there are workshops held in Kentucky that are specifically about photographing racehorses.
Or, you might want to travel to a place like Sable Island and photograph the Sable Island Horses which are only found there.
Maybe you are interested in capturing craggy cowboys on the range.
There is a workshop for every sub-genre within the equine photography world.
You may also find it helpful to attend workshops to discover what you are NOT interested in.
When I first started going to workshops, I thought that it would be really interesting to go photograph a certain sub-genre.
Upon actually doing it, though, I found out that I would basically rather gouge my eyes out than have to do that again.
Not because the workshop host wasn't interesting, nice, or helpful.
But rather because I have ZERO interest in shooting that type of photography.
But, it took me going and doing it before I knew that.
And, since then I have actually turned down a couple of jobs shooting that exact thing.
Because I know that my heart would not be in it and I wouldn't do my best work.
Instead, I referred those potential clients out to other photographers who enjoy that type of work and excel at it.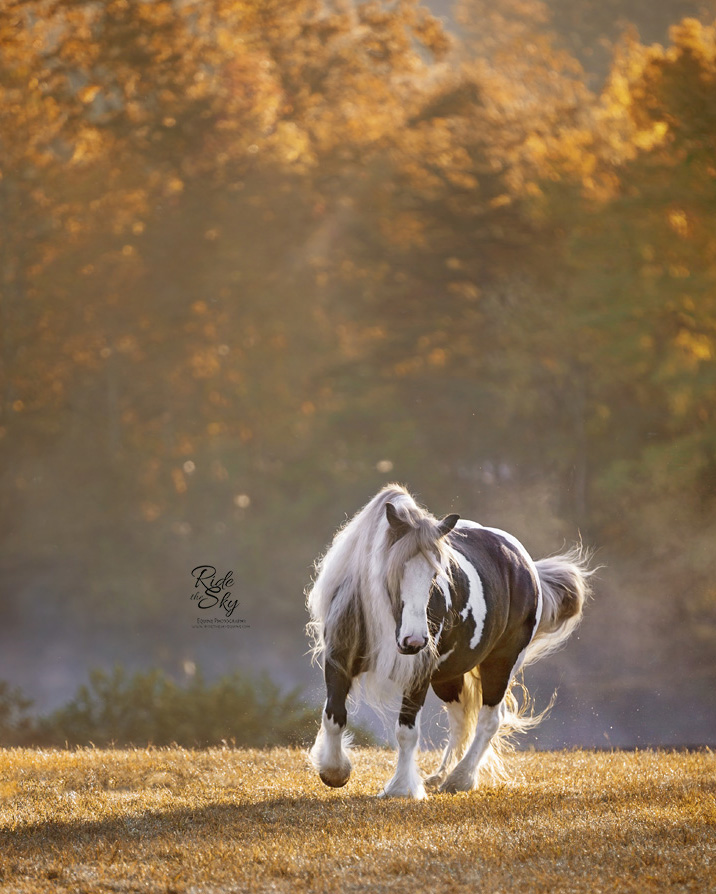 Does the Workshop

Fill your Needs?
When I talk about your needs, I am referring to what you need to learn.
Are you a total newbie? Have you never taken the camera off auto?
You might need a more hands-on workshop with a smaller number of attendees. That way the host has time to work one-on-one with you to help you with your settings.
Are you an aspiring photographer who is portfolio building? Are you wanting to focus on a specific genre?
If you have decided that you want to focus on shooting rodeo events, then maybe a workshop about Baroque horse breeds isn't the best use of your time or money.
Perhaps you need a workshop that is specifically about capturing the best shots at various events.
It's also always a good thing to ask the workshop host what the plan is during the workshop times when you aren't actively shooting.
Are you free to do what you want?
Do they schedule classroom-type learning during that time?
Do you bring a laptop to work on individual editing at that time?
Does the host have other speakers coming in to talk to you at that time?
Several of these options may be helpful to you depending on your needs.
Figuring out what you need to learn will help you in narrowing down which workshops will give you the most bang for your buck.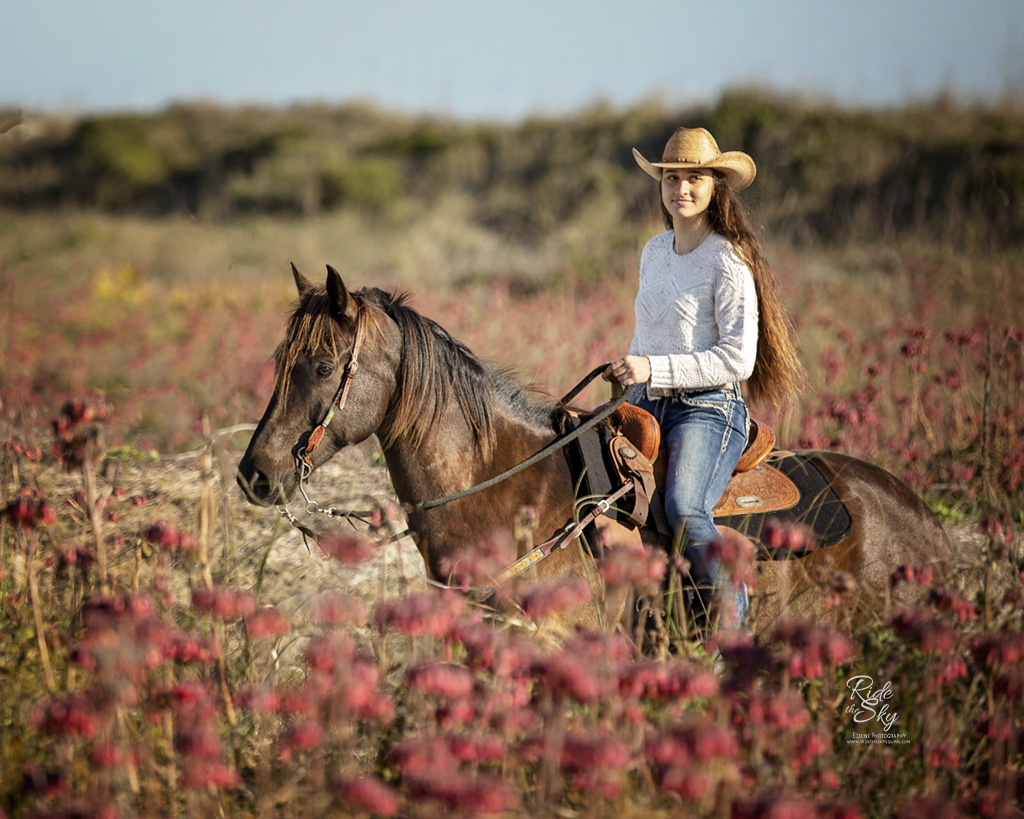 Things to Consider

about Horse Photography Workshops
Now that we have the basics out of the way, let's talk about what you need to know about horse photography workshops themselves.
When it comes to evaluating workshops you need to consider several factors.
Who is the Host

of the Horse Photography Workshop?
Anyone can call themselves a "workshop host" these days and throw together an event.
That's why it's important that you evaluate the host in advance before deciding that you want to learn from them.
Who is the host of the workshop?
Do you enjoy their work?
Do you like the type of images they produce?
Do they have the technical skills and knowledge to be teaching others?
Do you think your personalities will mesh?
Do they photograph things you are interested in photographing?
Do they demonstrate photography skills that you find worthwhile to learn?
Evaluate the Host
Review their Portfolio
Check out their Website
Peruse their Social Media
Read some Testimonials
interact with the Host
Ask for a Reference List
Email Questions
It's important to know how many attendees are coming and how many instructors will be on-hand.
Why?
Let's pretend you are a new photographer and you have never taken your camera off auto.
The workshop you sign up for has 18 attendees and 1 instructor.
Another photography workshop you are considering has 20 attendees and 3 instructors.
Assuming that all the instructors are equally able to teach, you are probably going to get more one-on-one instruction from the second workshop. Even though there are more attendees.
Knowing in advance who the instructors will be and what the student/teacher ratio is can be very helpful and make sure you are not disappointed with your experience in the end.
Photographing

Opportunities
As each workshop and host is different, it's important to find out how many opportunities will you have to photograph during the workshop?
Will you be shooting twice a day? Three times?
Do you only set your camera down for meals? Or do you have large amounts of time where nothing is scheduled and you will be on your own?
Knowing in advance how many opportunities you will have to shoot will also help you to evaluate if the experience is the right fit for you.
Meals,

Hotels, and Travel
Does the cost of the workshop include meals, hotel, and travel costs? Or maybe it covers some meals or some hotel nights?
Knowing in advance what is included in the cost of the workshop and how much you are going to be out of pocket overall is important.
Many workshop hosts will set up Facebook groups for attendees so that is a good way to find travel buddies.
Sharing a car or a hotel room can be a great way to reduce your costs, plus, you might end up with a good friend out of the deal.
I once shared a car and hotel room with another workshop attendee who I had not met prior to the event. We met up at the airport and shared a car for the entire 5-day workshop.
On day 3 of the workshop, while traveling from the barn to the hotel, we not only managed to get lost.
We ended up in a different state in a town with the same name.
Getting lost with a buddy is an adventure. Getting lost by yourself is not nearly as much fun.
We still laugh about it to this day.
Also, meals can be a great way to get to know your fellow attendees or to pick the brain of your workshop host about things you want to know or learn.
Getting lost with a buddy is an adventure.
Getting lost by yourself is not nearly as much fun.
Value-added instruction is instruction outside of shooting time.
During those times when you don't have your camera, are you listening to the workshop host give a lecture?
Are there additional speakers coming in to talk about things like marketing or running a business?
Are you working together as a group on editing images each on your own individual laptop?
Or are you just on your own to entertain yourself until the next shooting time?
Value-Added Instruction can also include tangible things.
Does the host provide instructions for you to take home?
Or a list of equipment you might find helpful?
Or perhaps attendees get access to a special Facebook group that allows for editing instruction after the workshop?
Always Read

the Fine Print
Depending on the workshop, you will have to sign a variety of paperwork prior to the event. You also may receive some paperwork. This might include the following things:
Release of Liability
You will most likely be asked to sign one or more releases of liability.
The workshop host, the venue or facility, and in some cases, the state may require a release of liability while you are participating in the event.
Contracts
Make sure to read the contract before you sign it.
You need to be aware of any promises made on your behalf or anything that you might be agreeing to.
Common things may include you allowing the workshop host to post behind-the-scenes pictures on their website or social media that might include you.
The contract might also restrict what you can do with your images.
For example, if you wish to sell your images as prints but the contract does not all for image sales.
Make sure you know what you are signing. And, make sure you are ok with it.
Model Releases
Depending on your planned end use for your images, model releases may be an extremely important thing for you to have.
If you plan on selling your images, you will absolutely need model releases.
Not all workshops provide these so make sure to ask the workshop host in advance to verify that they will be given if that is something you are going to need.
Evaluating

your Photography Options
I hope you have found this guide on how to evaluate horse photography workshops helpful.
Want to grab the form that I use when I review workshop events? Click the button below to get it.
Betsy Bird of Ride the Sky Equine Photography spends her days doing insane things to make horses look at her. Clearly, she's desperate for attention. Outside of acting like a total weirdo, she invests time and energy into growing her business, hanging with her favorite dog, Nitro, dealing with her teenagers' angst, and planning her next big wheels-up adventure. Betsy is a Certified Professional Photographer (CPP) with the organization Professional Photographers of America (PPA). The CPP designation is held by fewer than 2,500 photographers nationwide and is a hallmark of consistency, technical skill, artistry, and professionalism. Betsy specializes in creating storytelling magic for horse girls of all ages. In other words, she enjoys working with fun-spirited clients who need horse portrait photography, equestrian senior photography, and equestrian brand photography. She even throws in some dogs for variety because what true horse girl doesn't love a great pup too? Based in Chattanooga, TN, Ride the Sky Equine Photography works on location in Tennessee, North Georgia, and beyond.