Hiring a professional pet photographer is not something people do every day. Therefore, when considering it, it's important to make sure that you are getting what you want out of the experience. There is a pet photographer for every budget, style, and experience. Below are a few tips on how to choose a pet photographer that fits your needs. 
Pet and Animal Experience
A good pet photographer knows how to read animal behavior and how to
safely
work with animals.
Ask the photographer you are considering if they have a background working with animals or some specialty training related to animals
?
Flexibility and Patience
Patience and flexibility are key in a few ways.
A pet photographer
literally
needs flexibility. They spend a lot of time on the ground, on their knees, and running around.
But, they also need flexibility when it comes to working with a pet's mood or temperament. A good pet photographer can read the pet's mood and behaviors.
Just
because a photographer may be ready to shoot it doesn't mean the pet is ready to pose.
Sometimes, a photographer needs to toss the pre-planned photographs, go with the flow and work with a pet in a way that makes them feel comfortable
.
Some pets need extra time to get to know the photographer, the gear, the props, or the location.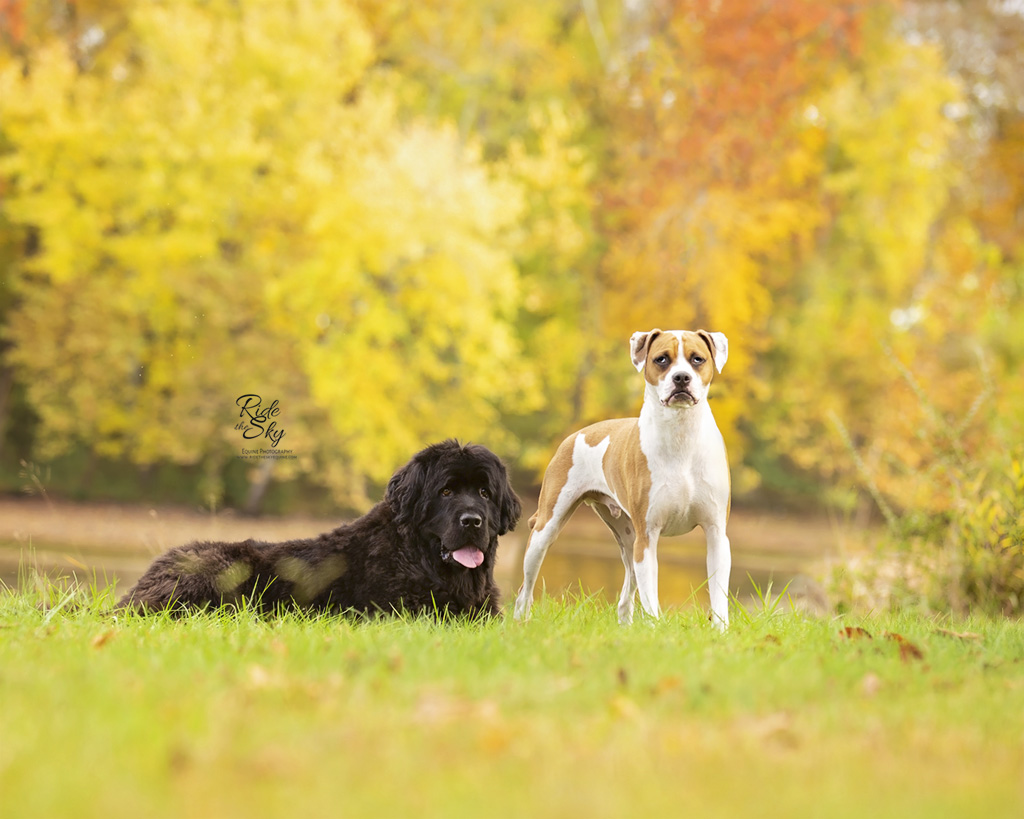 This one might
just
be me but I find that working with pets is usually a hilarious adventure.
I am always up for whatever comes my way when it comes to pets. I've had pets standing on my back while I take pictures. I've had horses lick my lenses once they realize they are the subject of my camera.
I've had my neck nuzzled and my hair sniffed while taking images of pasture mates. I've
been covered by
puppies while photographing. 
Being able to roll with it is a sign of a good pet photographer.
Specialize in Pets
When it comes to photographing pets, it is important to have someone who specializes in that genre
.
Style
This is basic. Do you like images that you have seen from that photographer?
Look around your house to see what type of images you
are drawn
to. What do you like to hang on your walls? Knowing what you like can help lead you to a photographer that can help you capture images in a style you prefer.
People or
Just
Pets
Do you want images of your pets? Or do you want you and your pets? Or your kids and your pets?
Always check to see what the pet photographer photographs. There are photographers who ONLY photograph the animal. They do not photograph people at all. Make sure you know what you are hiring.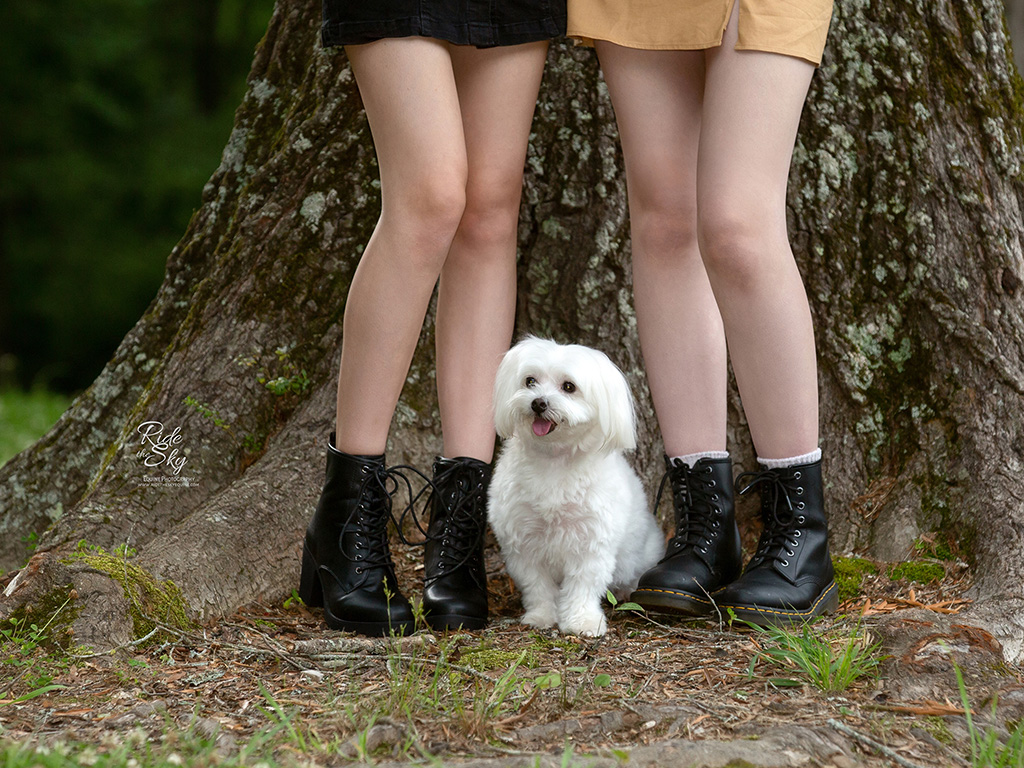 End Use of Images
Some photographers show up, photograph your pet, and mail you a CD.
Other photographers have a hands-on process where they work with you from the first contact to delivered products
.
Having at least a general idea of what you want to do with your images can help guide you to the right pet photographer. 
Are you considering wall art? Jewelry? A Custom Album? Or are you only wanting some social media images that you can post on Instagram?   
The Right Fit
Now, I'm going to say something rather radical here…at least for today.
If you don't know the photographer you are considering, then pick up the phone. Have a conversation with them.
Do you mesh with them? Are your personalities in sync? If you are stiff and uncomfortable around the photographer, your pet will pick up those vibes as well.
Personally
, I won't photograph anyone before we meet in person. I like to meet the pets, and their people in advance so we can make sure we mesh well. 
Consider your pet's comfort level
When you choose a pet photographer, it is extremely important that you consider your pet's comfort level in different environments. For example, is your pet shy or awkward in public? Does your pet never leave their own house and backyard?  Do they love to lounge on the couch at home?  Do you frequently take your pet on nature walks, but never go to places like restaurants and dog parks?
If you have a pet who is uncomfortable in new places or who is more at home in natural environments, then consider looking for a photographer who can come to you or who can shoot on location. Taking a pet like that to a studio might not be the best fit.
Every pet is different. Making sure that the pet is comfortable in the environment is one of the keys to great images. 
Chattanooga Pet Portraits
I hope this post has given you a few things to think about when it comes to choosing a pet photographer for your pet. 
If you would like to talk to Ride the Sky about pet photography for your fur baby, you can send a message here or visit our page about pet portraits to learn more.
Betsy Bird of Ride the Sky Equine Photography spends her days doing insane things to make animals look at her. Clearly, she's desperate for attention. When she's not celebrating the stories of the amazing equines and pets in her clients' lives, she invests time and energy into perfecting her photography skills and growing her business, hanging with her favorite rescue dog, Nitro, and planning her next big adventure. She also tries to spend some time educating and entertaining her fans and potential clients by blogging and posting on social media about whatever catches her fancy at the moment. 
Betsy is a Certified Professional Photographer (CPP) with the organization Professional Photographers of America (PPA). The CPP designation is held by fewer than 2,000 photographers nationwide and is a hallmark of consistency, technical skill, artistry, and professionalism. Ride the Sky specializes in on-location photography for equines and pets. Based in Chattanooga, TN, Ride the Sky Equine Photography works in Tennessee, North Georgia, and beyond.