Lily & Midnight Train | Senior Equestrian Portraits | Break 'n Run Farms | Ooltewah, TN
Meet Lily & Midnight Train!
I've known Lily since middle school and we had the best time photographing some senior equestrian portraits at Break 'n Run Farms in Ooltewah, TN.
Midnight Train, commonly known as Smugs, is a 17-year-old Quarter Horse.
He is black with a white snip and star, a thick tail, and a big quarter horse booty.  Smugs is a very eye-catching boy who can pretty much do anything.
In the time that I have known them, Smugs and Lily have competed in Hunter/Jumpers, Mounted Games, Vaulting, Barrels, Poles, and Eventing. And, they are currently competing in Dressage full-time.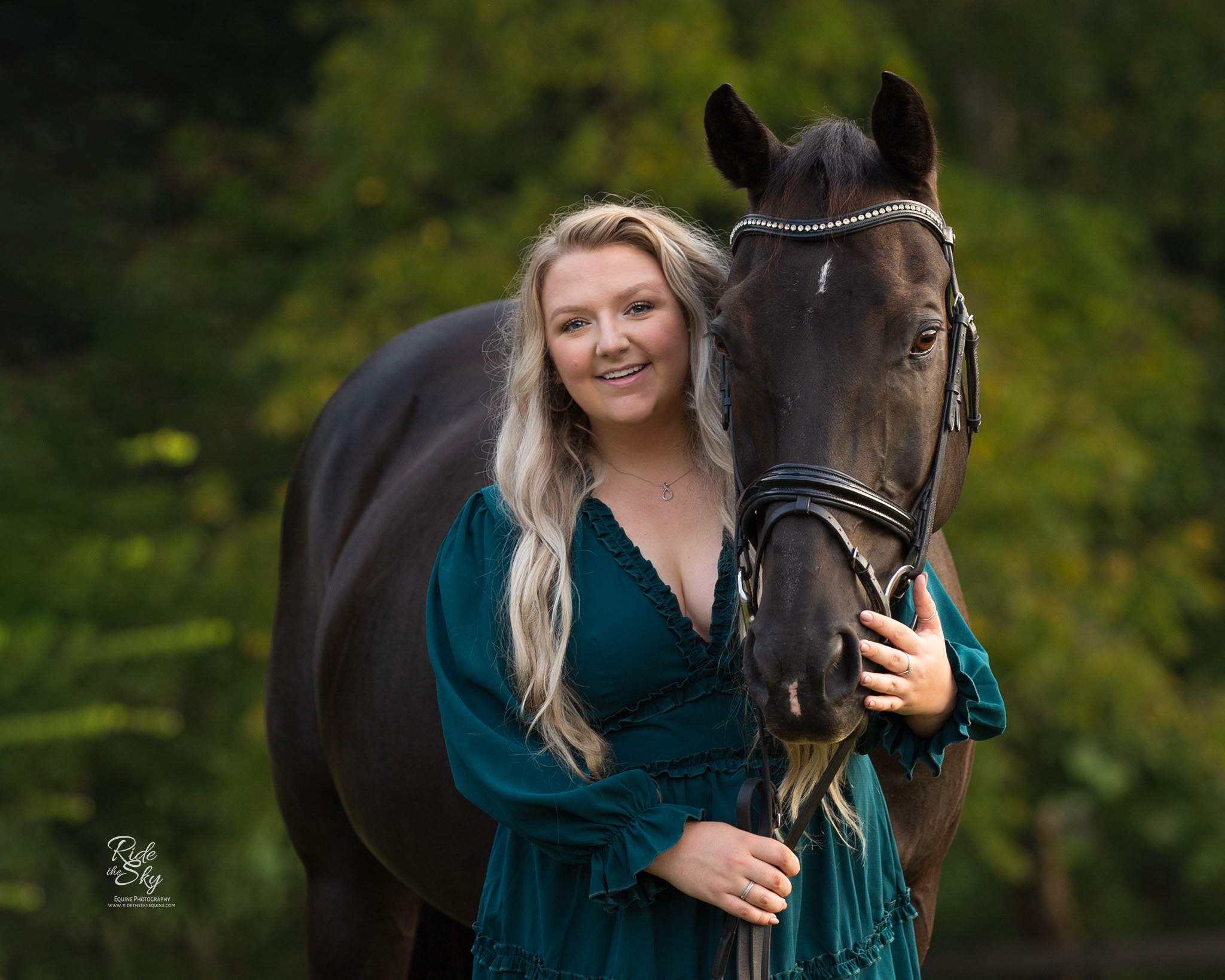 "Mom and I loved it! The experience was so easy and we had a blast. It's so fun! You laugh the entire time and just have a ball. Betsy goes above and beyond to get not only the flashy pictures that make you look like models, but also the intimate shots about your relationship." – Smugs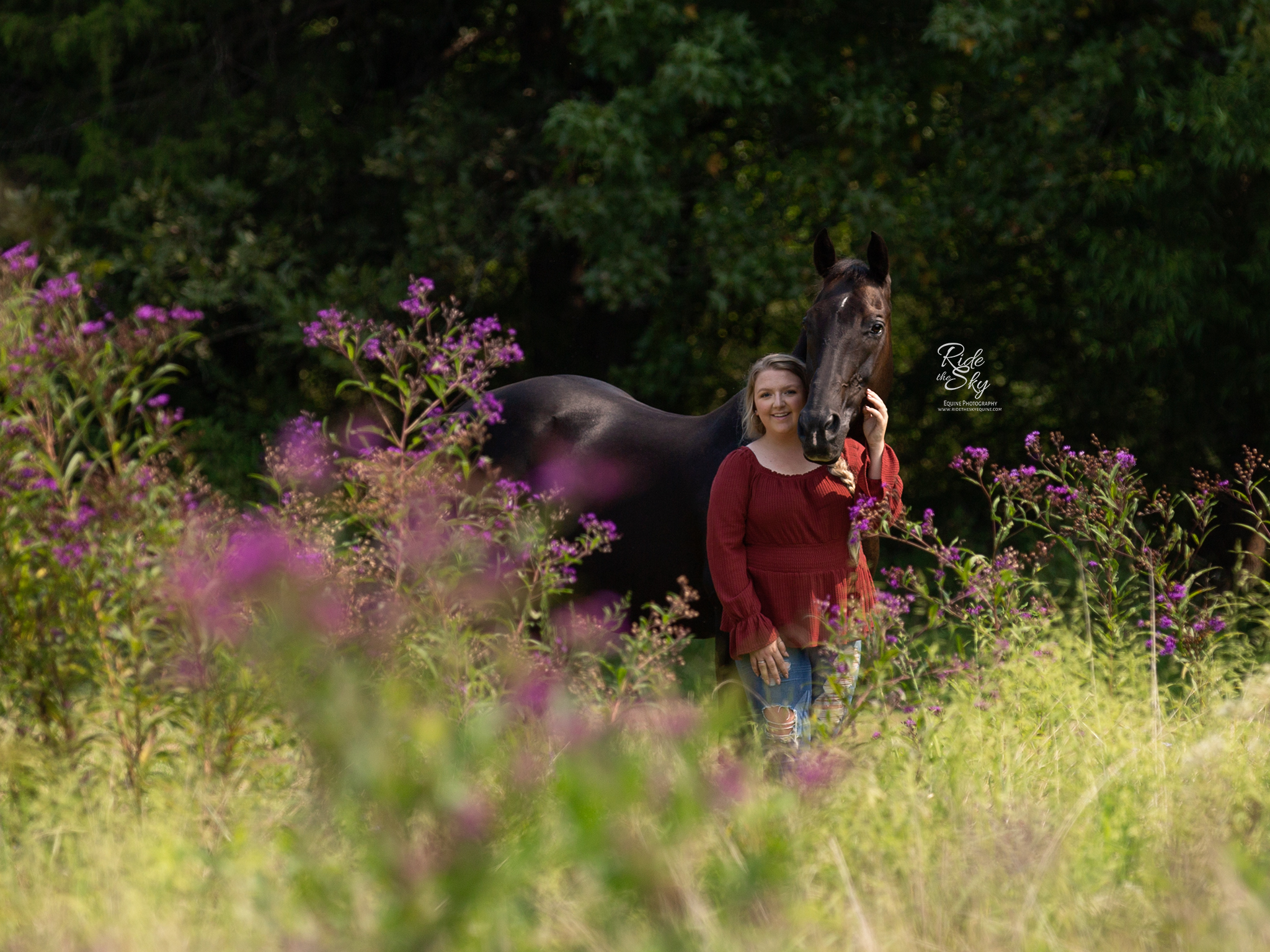 A Little Bit about Smugs & Lily
Smugs is a pampered boy.
He loves his fan and his treat ball which he is obsessed with.
So much so, that when the treat ball is empty, he makes sure his mom is aware of this by tossing it to her.
Lily describes Smugs as extremely forgiving and eager to please. She says, "He is the exact same horse whether he is at home or at a horse show."
Prior to becoming a team with Lily, Smugs had only been used as a trail horse and over crossrails.
They are currently schooling through prelim, competed through training, and even got to go be working students for a very well-known eventer for a while.
Lily is in college and preparing for a career in nursing.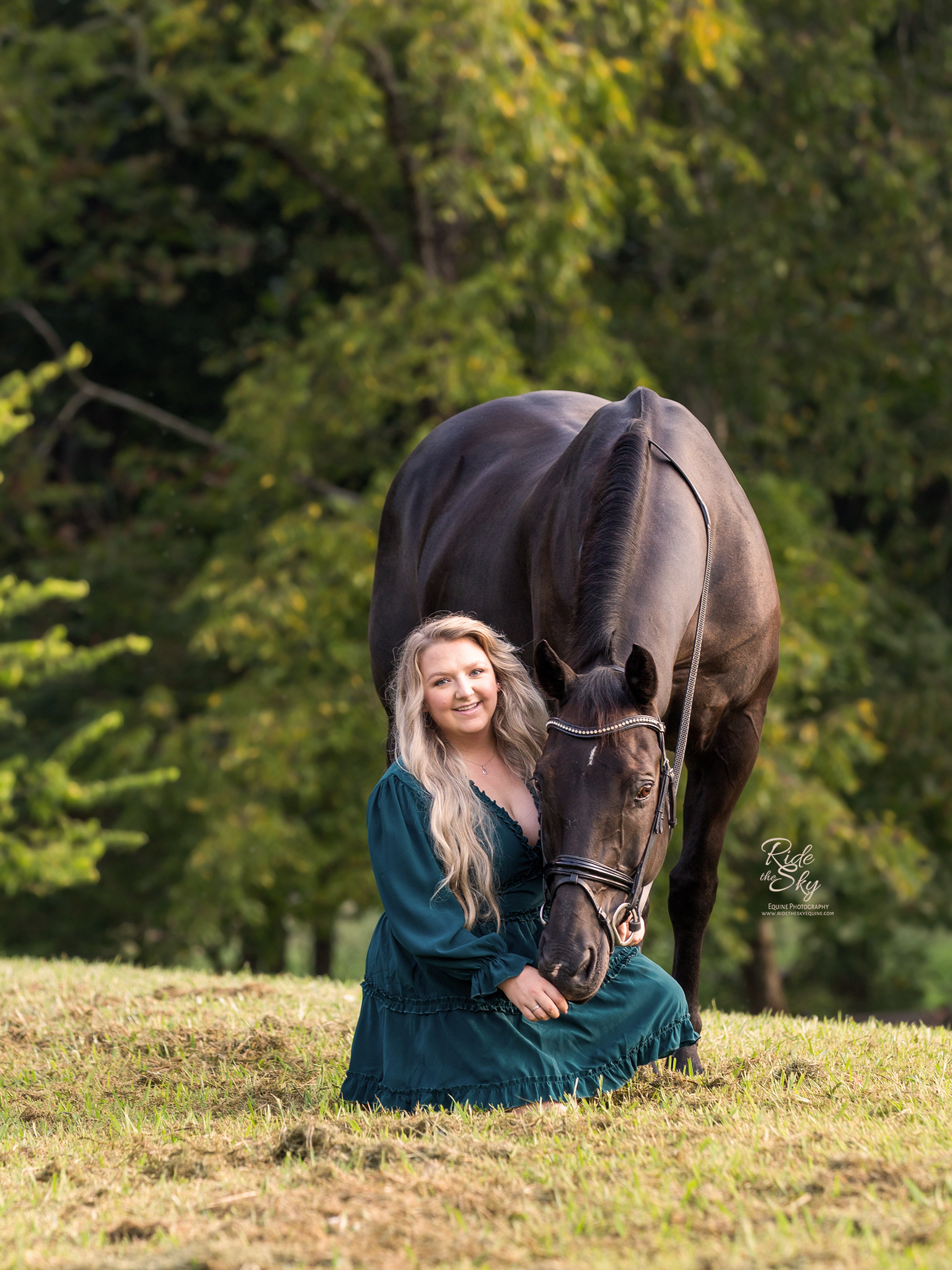 Betsy Bird of Ride the Sky Equine Photography spends her days doing insane things to make horses look at her. Clearly, she's desperate for attention. When she's not doing that, she invests time and energy into her business, hanging with her favorite rescue dog, Nitro, and planning her next big wheels-up adventure. She also tries to spend some time educating and entertaining her fans and potential clients by blogging and posting on social media about whatever catches her fancy at the moment.  Betsy is a Certified Professional Photographer (CPP) with the organization Professional Photographers of America (PPA). The CPP designation is held by fewer than 2,000 photographers nationwide and is a hallmark of consistency, technical skill, artistry, and professionalism. Ride the Sky specializes in on-location photography for equines. Ride the Sky also has the option of bringing the studio to the stable. Based in Chattanooga, TN, Ride the Sky Equine Photography works on location in Tennessee, North Georgia, and beyond.