Meet Winter and her girls! Winter's mom reached out about pet photography. Specifically, she was interested in capturing Winter with her teen siblings.
Winter is a 6-year-old all-white Coton de Tulear. Winter is a house pup 99% off the time. She loves to sit in her people's laps, play fetch, and snooze.
It was a cloudy, overcast day when we met to photograph their session but we were still able to capture some beautiful images.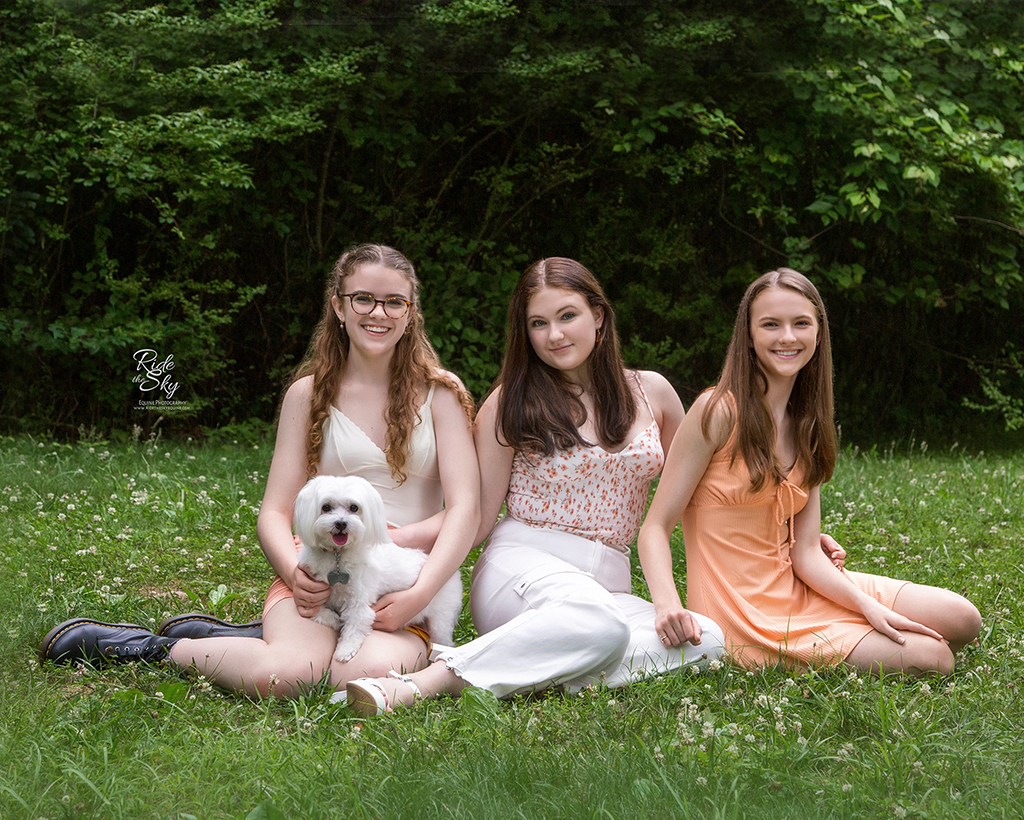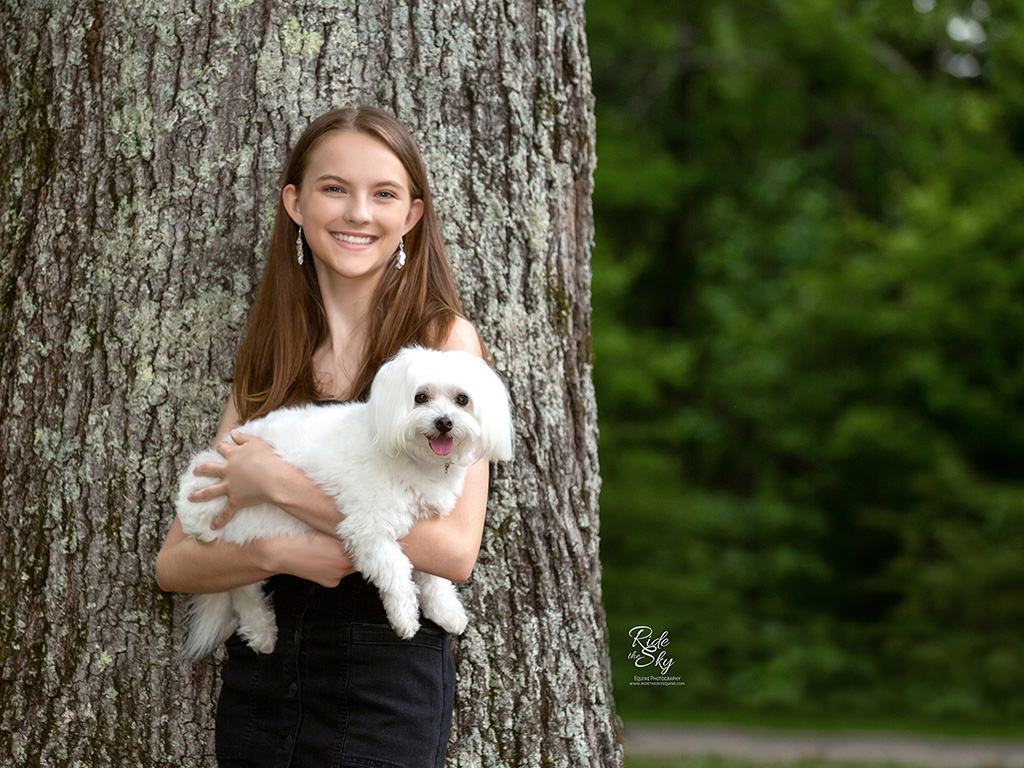 When planning out their session, we looked for a place without a lot of buildings but a lot of natural scenery. We wanted to be able to find secluded spots without a lot of people and other animals around.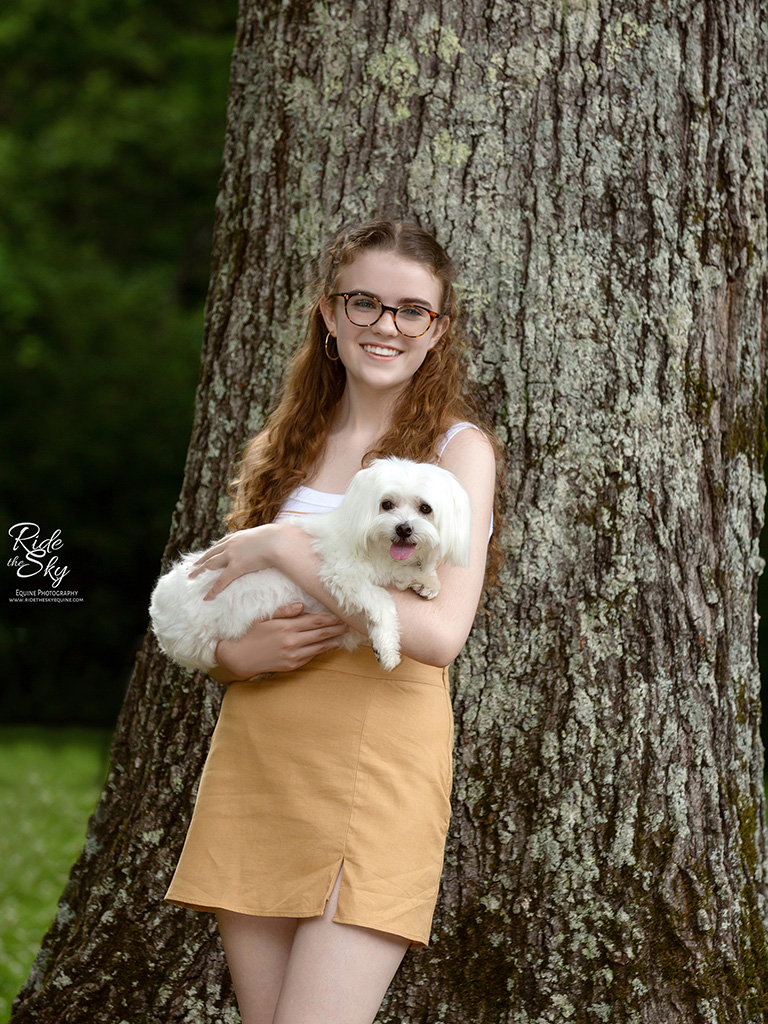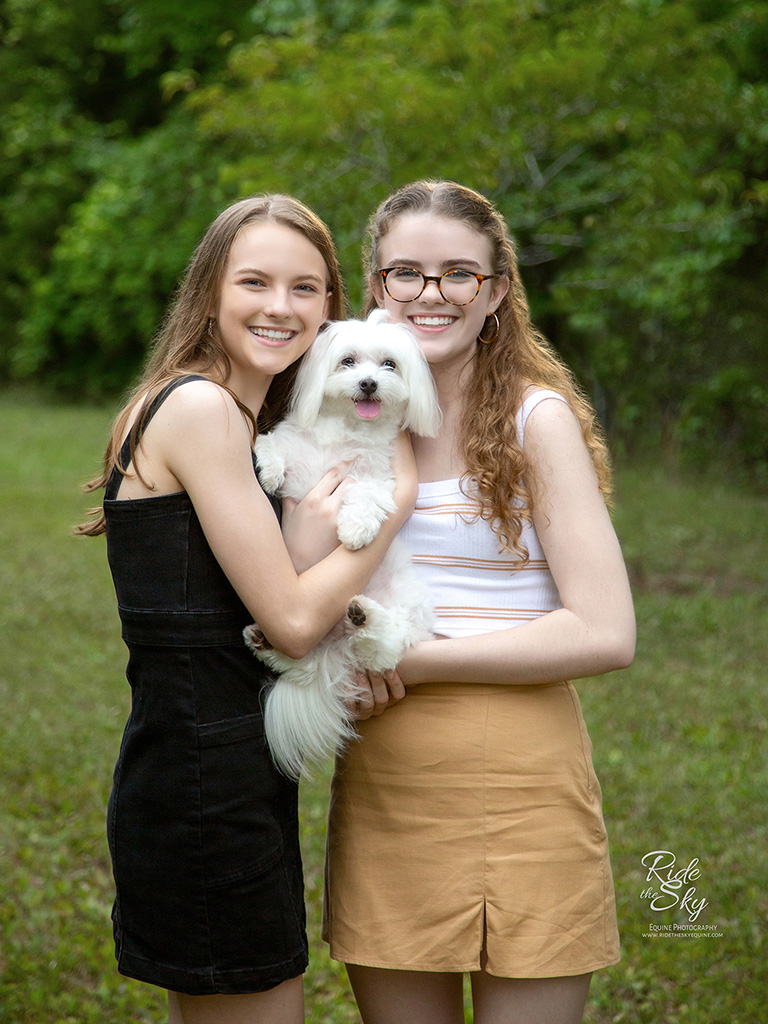 In case you haven't guessed it, Winter's favorite place to be is in the arms of her girls.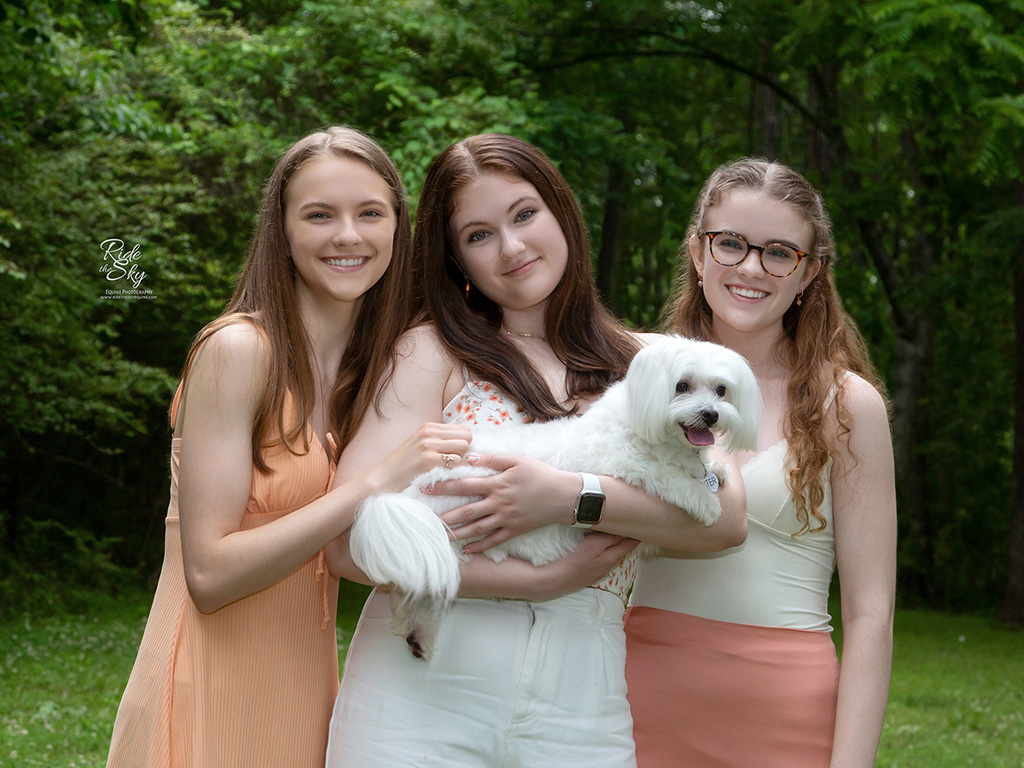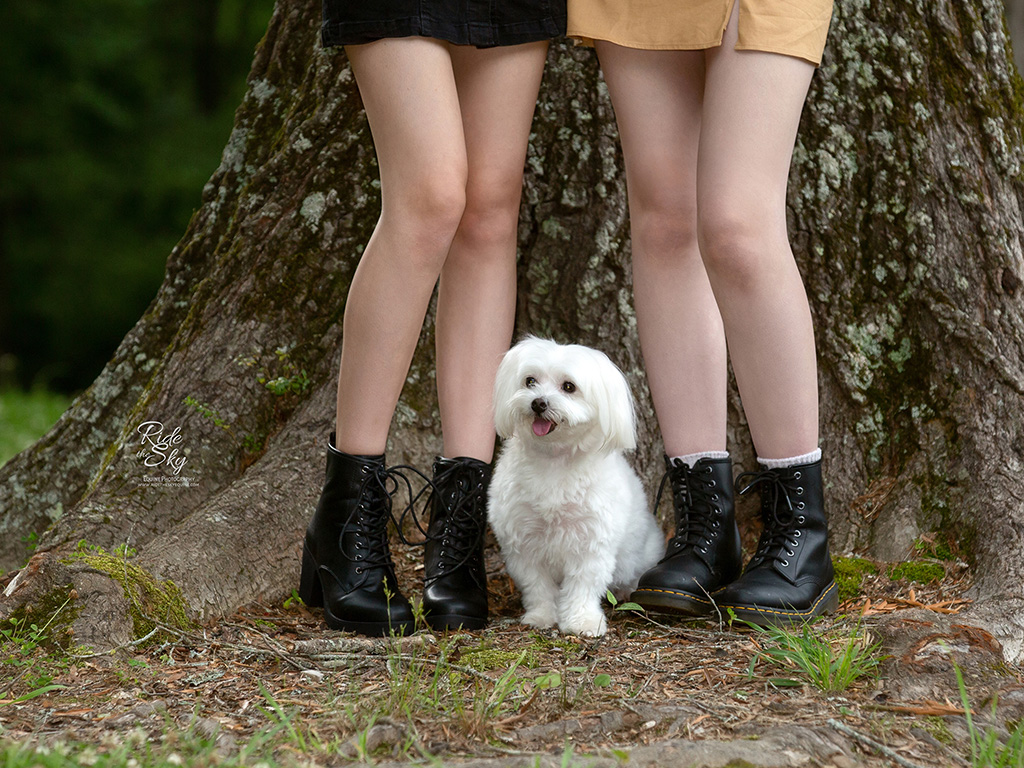 Betsy Bird of Ride the Sky Equine Photography spends her days doing insane things to make animals look at her. Clearly, she's desperate for attention. When she's not celebrating the stories of the amazing equines and pets in her clients' lives, she invests time and energy into perfecting her photography skills and growing her business, hanging with her favorite rescue dog, Nitro, and planning her next big adventure. She also tries to spend some time educating and entertaining her fans and potential clients by blogging and posting on social media about whatever catches her fancy at the moment. 
Betsy is a Certified Professional Photographer (CPP) with the organization Professional Photographers of America (PPA). The CPP designation is held by fewer than 2,000 photographers nationwide and is a hallmark of consistency, technical skill, artistry, and professionalism. Ride the Sky specializes in on-location photography for equines and pets. Based in Chattanooga, TN, Ride the Sky Equine Photography works in Tennessee, North Georgia, and beyond.