Below are some of the FAQs (Frequently Asked Questions) about Pet Photography with Ride the Sky Equine Photography.
Where is Ride the Sky Equine Photography based? What cities do you travel to?
Ride the Sky is based in Chattanooga, Tennessee. Since Chattanooga is a border city, we photograph in Chattanooga and the surrounding areas of east Tennessee, north Georgia, and northeast Alabama. I do also travel during the year to select cities throughout the country for projects. If you aren't located in the East Tennessee/North Georgia area but would like to know when I might be near you, join the herd or send an email.
What do I wear? How should I prepare for my session?
Ride the Sky has designed the pet photography experience to be a fun and hassle-free event for you and your pet.
Once we schedule your session, we will plan out your session. Together, we will plan the session, answer any questions, and make sure you and your pet are ready! The day of your session should be a very fun experience. We will make beautiful and emotional images that you are going to love for a lifetime. No worries!
If you would like to read more about figuring out what to wear for a session, click here.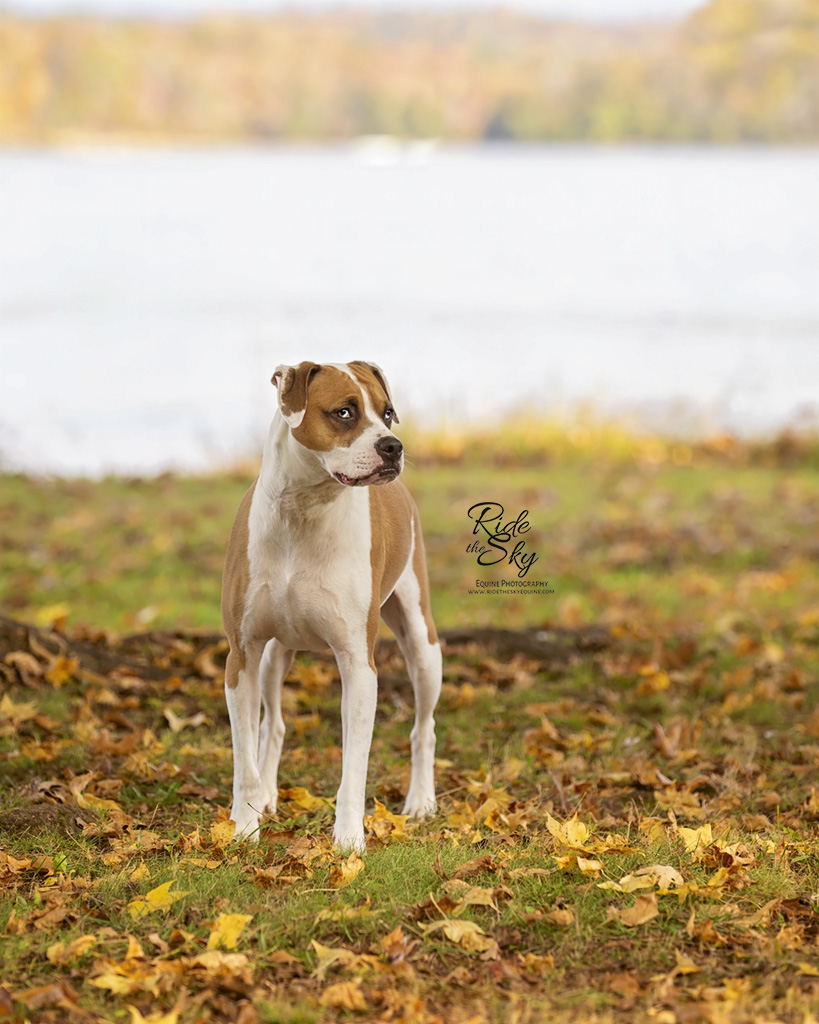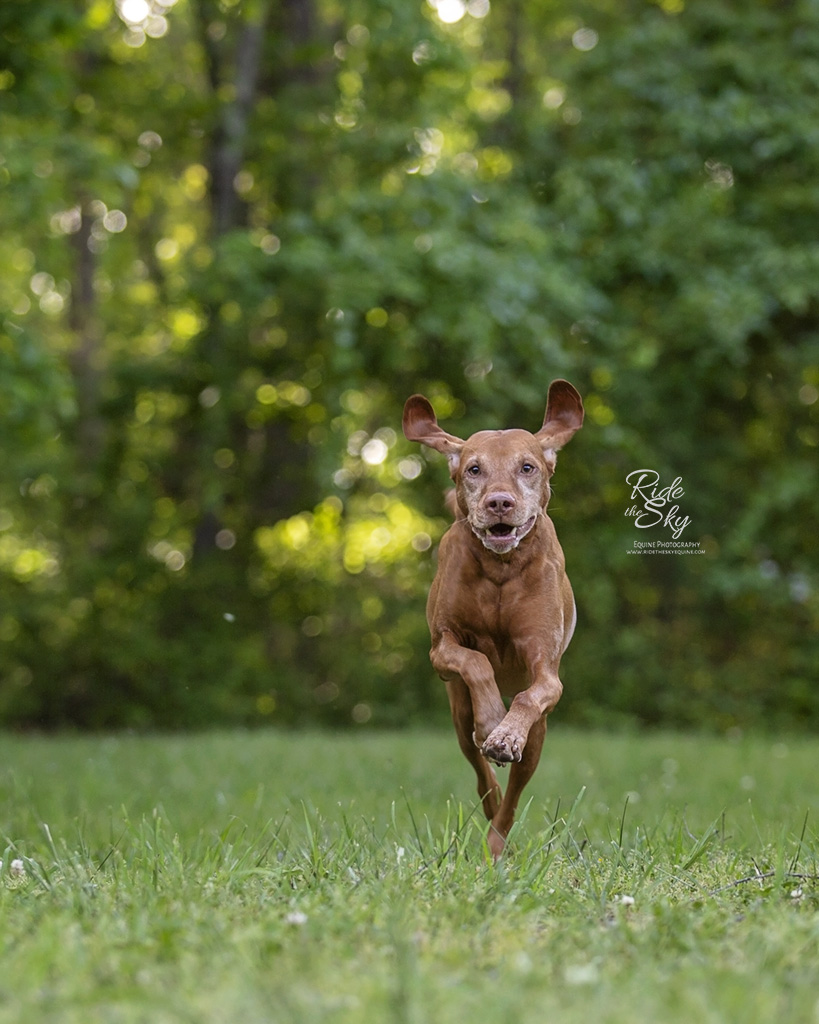 Where do pet photography sessions take place?
Pet portrait sessions take place in a variety of locations, If you can dream it, we can probably figure out how to do it. Downtown, Parks, Farms, or even your home. When planning a session, it's important to choose a location that both you and your pet are comfortable and that means something to you.
Don't have any idea where you want to have your portrait session photographed? Don't worry! I have a lot of beautiful locations in the East Tennessee area to suggest.
I want to have a Pet Photography Session with Ride the Sky Equine Photography. How far in advance do you book?
In order to offer exceptional personal service to my portrait clients, I only offer a limited amount of private pet portrait sessions per month and often book up a few months in advance.
If you are interested in capturing the color of fall or the flowers of spring in your images with your pet, it is best to reach out as soon as possible in order to have the best opportunity to work together during your favorite season.
My pet is terminally ill. Is it too late for pictures with him?
First, let me say that losing a beloved pet is a traumatic experience. I am so sorry that you are going through this difficult time. If you have a terminally ill pet, I will do my best to accommodate immediate and urgent needs. You can reach out regarding your specific situation relating to your terminally ill pet here.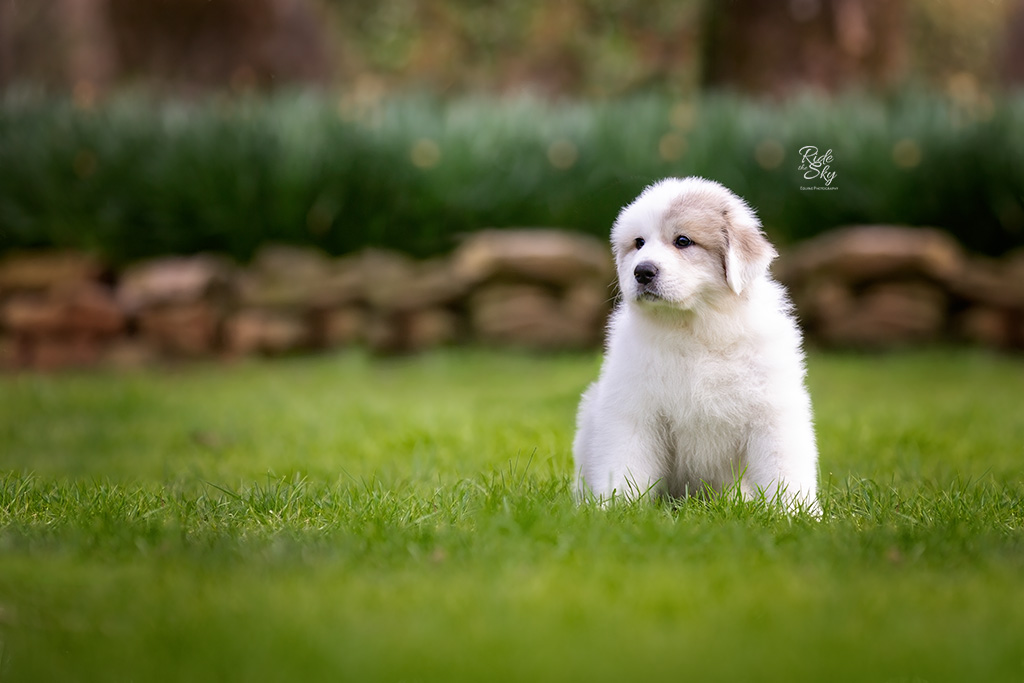 What happens if my pet misbehaves or won't stand still? What if I can't let my pet off-leash?
Although this is a common worry among pet owners, it really isn't something you need to worry about at all.
I am experienced in working with many different breeds and temperaments. From active, on-the-go working dogs to the pet most likely to curl up and snuggle with you, I've got you covered.
With patience and flexibility, you will be sure to get images that you will love.  Additionally, I make sure to schedule appointments so that we have plenty of time for your pet to relax and get to know me, the camera, and the location.
And here's another little secret: I can't let my pets off-leash either. Safety first!  The goal is to always make sure that you and your pet are safe and secure. Many of the dogs you see in my images are on leash…even though it  might not look like it in the final images.
What if I don't want to be in the photographs with my pet?
I photograph a lot of pets by themselves.  After all, sometimes you just really want some beautiful images of your dog/
I always recommend that you at least consider being in some of the images with your pet though. After all, you two share quite the bond. And, that, my friend, is worth celebrating and cherishing.
What types of payments do you accept?
I accept cash, check, or credit card payments. I do also offer short-term payment plans.
What other types of photography do you do?
Ride the Sky Equine Photography started as an Equestrian and Equine only boutique photography business. However, over the years, it has expanded to be a full-service pet photography business. So many of my horse owners had dogs and wanted to capture images of them as well, it just seemed like a natural fit.
My rule for photography is that the images have to have your pet or horse in them. For example, I don't photograph weddings – though I would be happy to photograph the bride and groom in their wedding day best with their horses.
If you are interested in reading some more FAQs – and FAQs specifically about horse photography, here is a blog post about it!
I hope you have enjoyed this post of Pet Photography FAQs about Ride the Sky Equine Photography. Should you have any additional questions, please feel free to reach out and ask! You can reach me here or leave a message in the comments!
Betsy Bird of Ride the Sky Equine Photography spends her days doing insane things to make animals look at her. Clearly, she's desperate for attention. When she's not celebrating the stories of the amazing equines and pets in her clients' lives, she invests time and energy into perfecting her photography skills and growing her business, hanging with her favorite rescue dog, Nitro, and planning her next big adventure. She also tries to spend some time educating and entertaining her fans and potential clients by blogging and posting on social media about whatever catches her fancy at the moment. 
Betsy is a Certified Professional Photographer (CPP) with the organization Professional Photographers of America (PPA). The CPP designation is held by fewer than 2,000 photographers nationwide and is a hallmark of consistency, technical skill, artistry, and professionalism. Ride the Sky specializes in on-location photography for equines and pets. Based in Chattanooga, TN, Ride the Sky Equine Photography works in Tennessee, North Georgia, and beyond.