Ride the Sky Equine Photography offers many unique pet photography options. Learn about the different types of pet photography offered by Ride the Sky below.
Chattanooga Pet Photography: Pet Portrait Sessions
Are you interested in learning more about the Ride the Sky Pet Portrait Experience?
Pet Portrait sessions are offered in east Tennessee, north Georgia and northern Alabama – centering around the Chattanooga, Tennessee area.
These sessions are a customized experience from start to finish.
From planning your session to designing your unique and beautiful art pieces, this session is all about getting beautiful images of your favorite pet(s).
Request more information on Pet Portrait Sessions here.

Chattanooga Pet Photography: Pets & Their People Portraits
The bond you have with your pet is one of a kind. It's undeniable. Most likely you don't even think of them as a pet but rather a member of the family.
That bond between you and your favorite animals should be celebrated, cherished, and remembered long after that beloved pet has left this world.
From the first moment you saw each other to the moment you say goodbye, and every goofy, glorious moment in-between, Ride the Sky is here to help you capture those memories in a tangible form.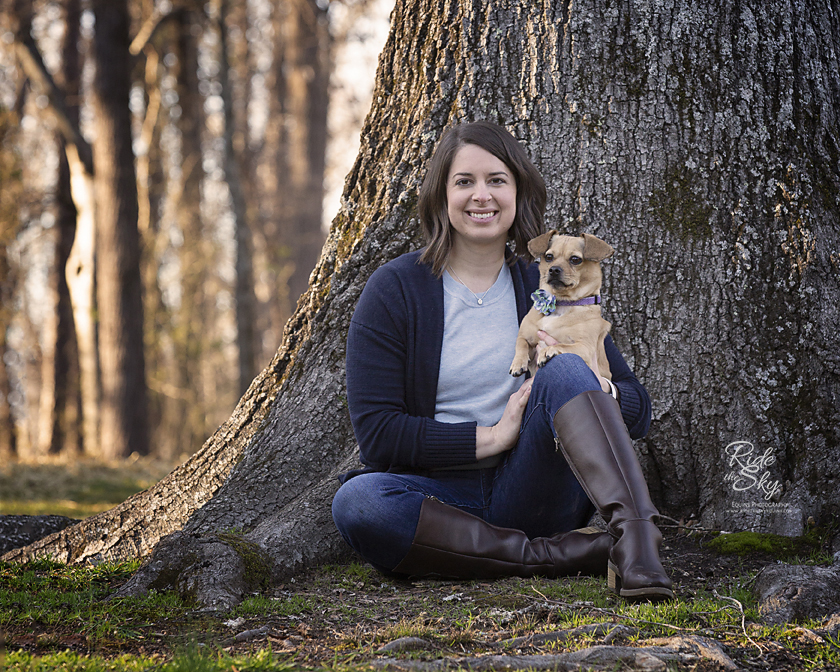 Pet Photography: Remember Me Sessions
Unfortunately, it's a sad fact that our pets are only in our lives for a short time.
Should you find yourself in a situation where your pet has been diagnosed with a terminal illness and you only have a short time left together, please reach out.
Though Ride the Sky usually books up several months in advance, we will do our best to work with you to capture some images of your beloved pet before it is too late.
Send a message about a terminally ill pet here.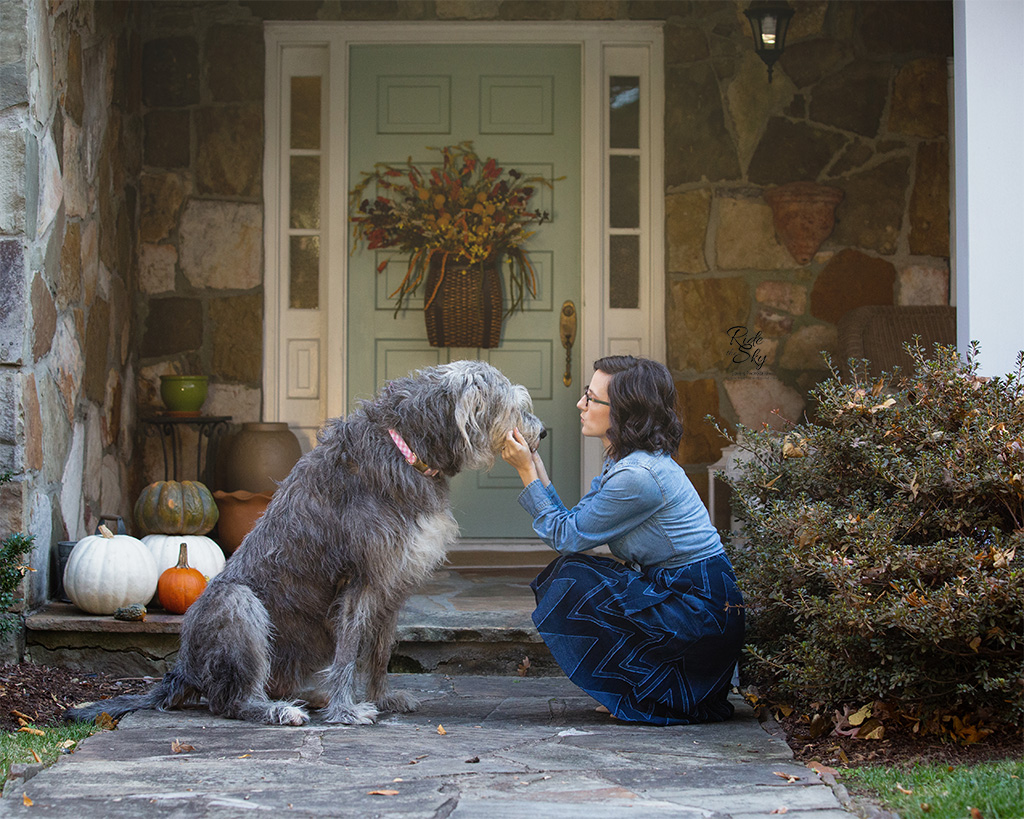 Commercial Photography for Pet Businesses
Are you having trouble finding images that represent your animal-based small business well? Maybe you prefer the images that you use to be custom to your brand.
Right now, the average attention span of a person is down to mere seconds. We are constantly bombardment with information. As a small business owner, you know you need to capture the attention of your potential clients quickly.
Ride the Sky Equine Photography works specifically with pet-based businesses to create the perfect commercial package for their needs.
From dog breeders to veterinarians, pet accessory makers, and dog grooming services, we can help you to develop a visual voice that is all yours.
From social media and website images to printed marketing materials, Ride the Sky Equine Photography is a one-stop shop for all your commercial marketing image needs. Have the image you need when you need it.
Each business is unique and your images should reflect that. Pricing is custom to each client as each client has custom needs.
If you are looking to up your game when it comes to the visual voice of your brand, contact Ride the Sky to see how we can help you.
Request more information on Commercial Photography for Pet Businesses
Betsy Bird of Ride the Sky Equine Photography spends her days doing insane things to make animals look at her. Clearly, she's desperate for attention. When she's not celebrating the stories of the amazing equines and pets in her clients' lives, she invests time and energy into perfecting her photography skills and growing her business, hanging with her favorite rescue dog, Nitro, and planning her next big adventure. She also tries to spend some time educating and entertaining her fans and potential clients by blogging and posting on social media about whatever catches her fancy at the moment. 
Betsy is a Certified Professional Photographer (CPP) with the organization Professional Photographers of America (PPA). The CPP designation is held by fewer than 2,000 photographers nationwide and is a hallmark of consistency, technical skill, artistry, and professionalism. Ride the Sky specializes in on-location photography for equines and pets. Based in Chattanooga, TN, Ride the Sky Equine Photography works in Tennessee, North Georgia, and beyond.