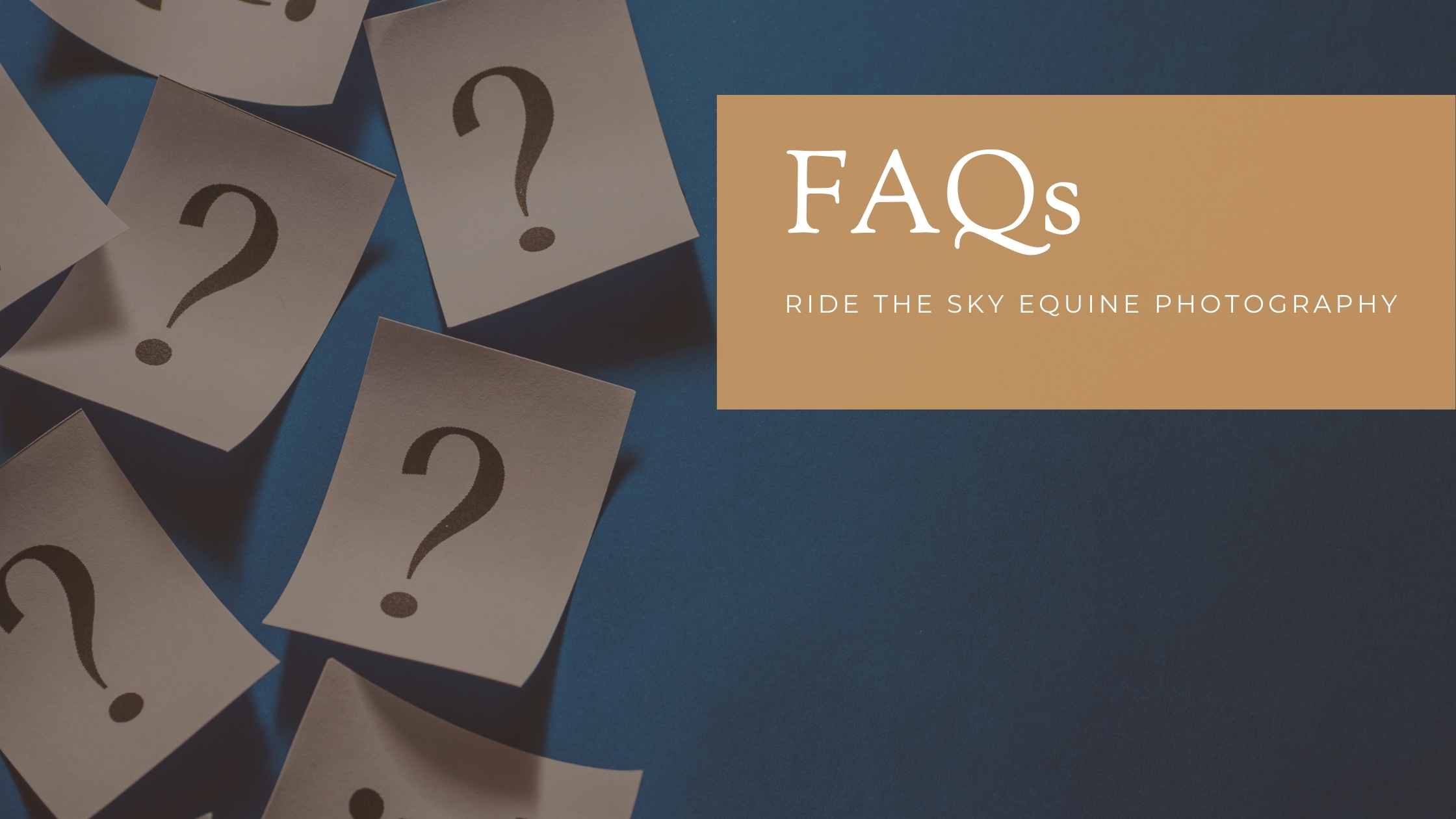 If you've got questions about Ride the Sky Equine Photography, you've come to the right place.  Here is a compiled list of FAQs.  This list is updated regularly so make sure to check back.
Questions about Preparing for a Photography Session
How Should I prepare my horse for his photography session?
What should I wear for my portrait session?
Once your session is booked, you will receive detailed information on how to prepare both yourself and your horse for your session. However, in general, you should always wear something you are comfortable in. If you are uncomfortable, it will show in your final images.
A lot of what you chose to wear, depends on what vibe you are going for with your images – are you looking for a natural look? Elegant? Show Ready?
Read more about how to plan your outfits for your equestrian portrait sessions here.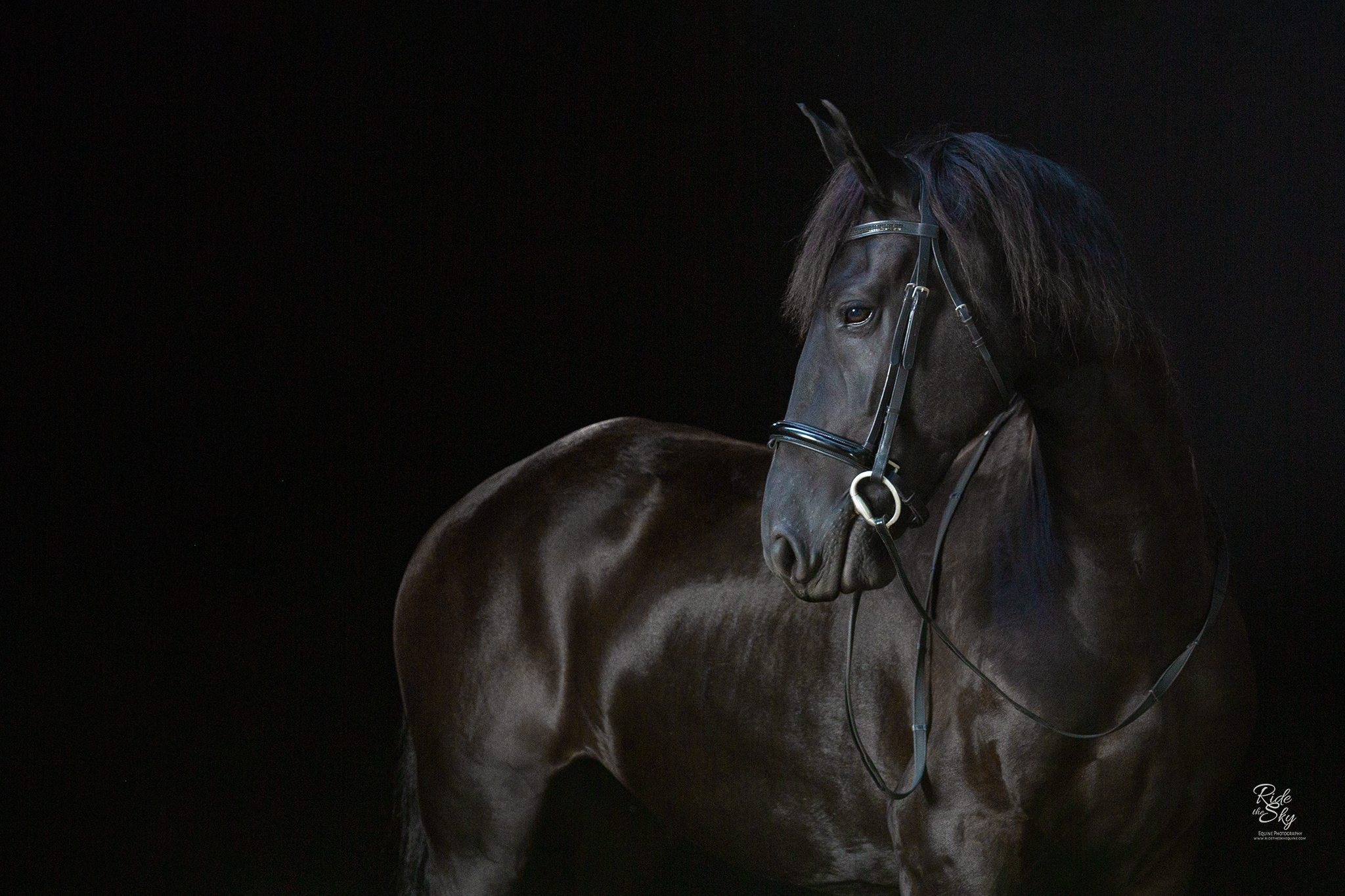 How long does a session take?
It honestly just depends. I have had sessions that have lasted 30 minutes and others that have lasted 3 hours.
Horses and pets are animals who have minds of their own and sometimes, they just aren't feeling it.
I specifically do not schedule sessions back-to-back as I do not want to rush an animal. Just like people, sometimes it takes a while for the animal to warm up to the idea of posing.
I am a firm believer in catching more flies with honey than vinegar. There is a lot of sweet-talking, pony and pup kisses, and petting. After all, this is their day to be a star, we want them to enjoy the experience.
Should I braid or band my horse?
This is completely up to you. Think about how you are dressing and match your horse to that.
For example, are you going to be wearing your complete show attire? Then perhaps your horse would look best braided or banded. Are you going to be wearing jeans or a dress? Maybe your horse would look better with his mane down and more free flowing.
Do I need help the day of my photography session?
It's always a good idea to plan on an extra pair of hands for your photography session – especially if you are posing with your horse. While I frequently travel with an assistant, that person has certain photography-related tasks they are frequently doing and isn't always available for holding horses, etc.
We can always use extra hands to make sure manes are smoothed down, noses are clean, etc.  If your session involves more than one horse, it is a good idea to bring two people so you have people to help hold horses when they aren't being photographed.
What happens if I am sick the day of my session?
We are currently living in a time of Covid-19, along with the flu and other illnesses. I have an immunosuppressed child at home and have clients who are also immunosuppressed.
If you are showing symptoms of Covid-19 or other illnesses or you have been in close contact with a confirmed case of Covid-19, please reach out as soon as possible and we will reschedule your shoot. My goal is to make sure that all my clients have a fun, safe, and healthy photography session.
What happens if it rains the day of my session?
Like with any photography session that is shot outdoors, we are, of course, held hostage by the weather.
If the weather looks like rain on the day of your scheduled session, we will reschedule.
Fear not though, I specifically schedule a few days around each session as backup dates in case we need to reschedule.
Should I clip my horse?
Clipping your horse is up to you – how do you wish your horse to look in their final images?
If you do decide you wish to clip your horse, please do so a week or so prior to the photography session.
This will allow for clipper tracks to grow out just a touch. Your horse will look well groomed and clipped without bothersome tracks showing up in the final images.
I'm worried my horse will not behave for his photography session. What should I do?
I have been around horses my whole life and have worked professionally with them for years.
I often recommend lightly lunging your horse earlier in the day to take the edge off.  Also, make sure you do not schedule anything stressful such as a farrier or vet visit to happen on the same day that your photography session happens.
Try to keep your horse to the same routine as normal as much as possible such as making sure he is fed on his regular schedule.
My dog will never behave off leash and he won't sit! What can I do?
Your dog doesn't have to be off-leash.
And he doesn't have to be able to sit. Promise!
You would be surprised at the tricks we have up our sleeves to capture beautiful images of your furbaby. I am a big believer in capturing the animal where they are. In other words, beautiful images can be captured of your pet just being themselves. You'd be surprised.
If you have any specific concerns about your pet, we go over them during your consultation so we can make a plan in advance on how we are going to handle it.  No worries!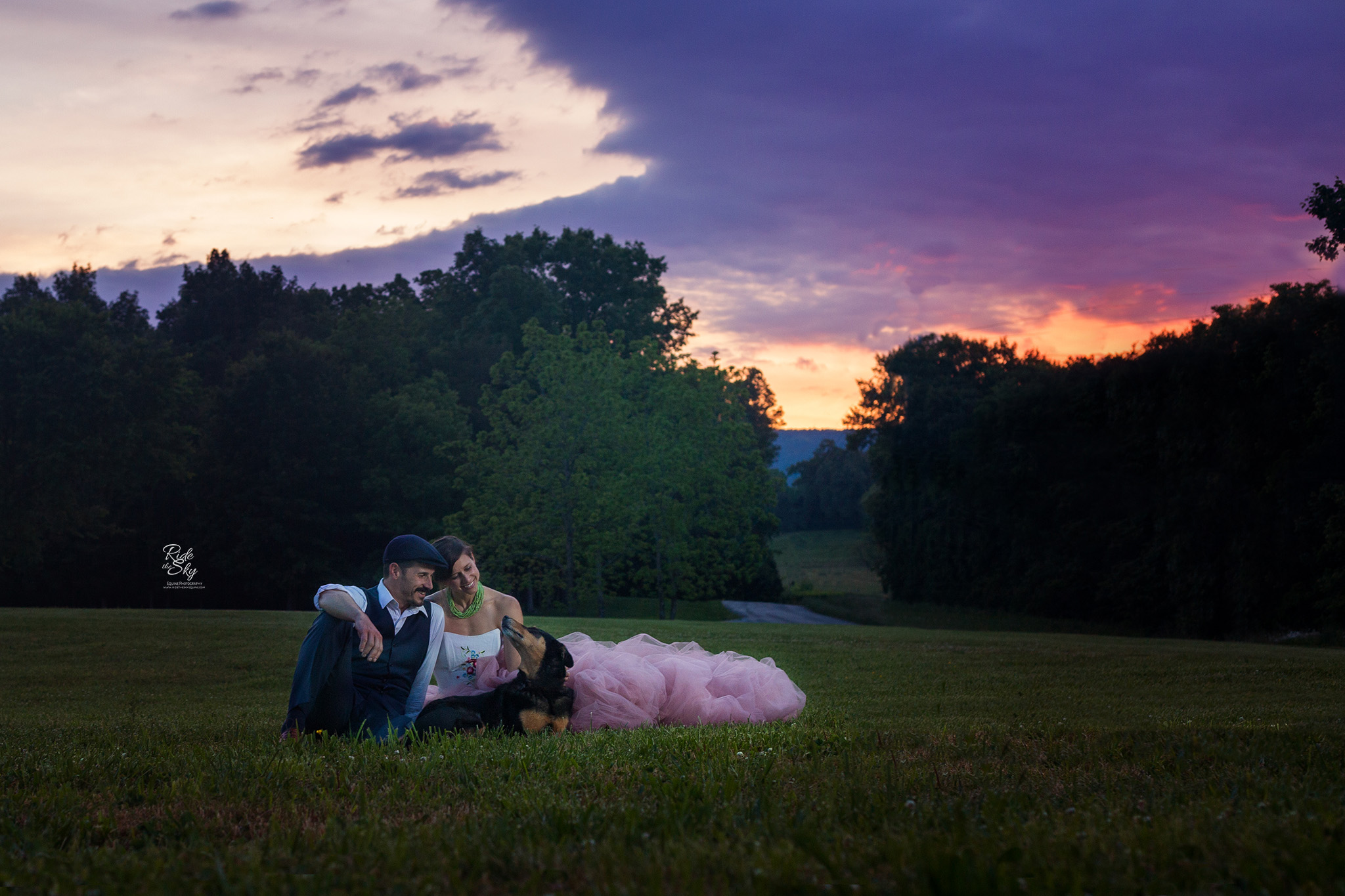 How many images do you take?
How long after my session do I have to wait to see my images?
After we shoot your photography session, I will set up a date and time for your Reveal Session. The timeframe is usually within a few weeks.  Images are shown at the Reveal Session when we plan out your artwork order.
How do I get my portrait session images?
During your Reveal Session, we will go through your images, look at product samples, measure any necessary walls, and finalize your order.
Depending on the products you order, products can take up to 12 weeks for delivery from the professional color labs.
Once your order has arrived at Ride the Sky and has been checked over for quality, I will contact you and deliver your items to your home at a time that is convenient for you.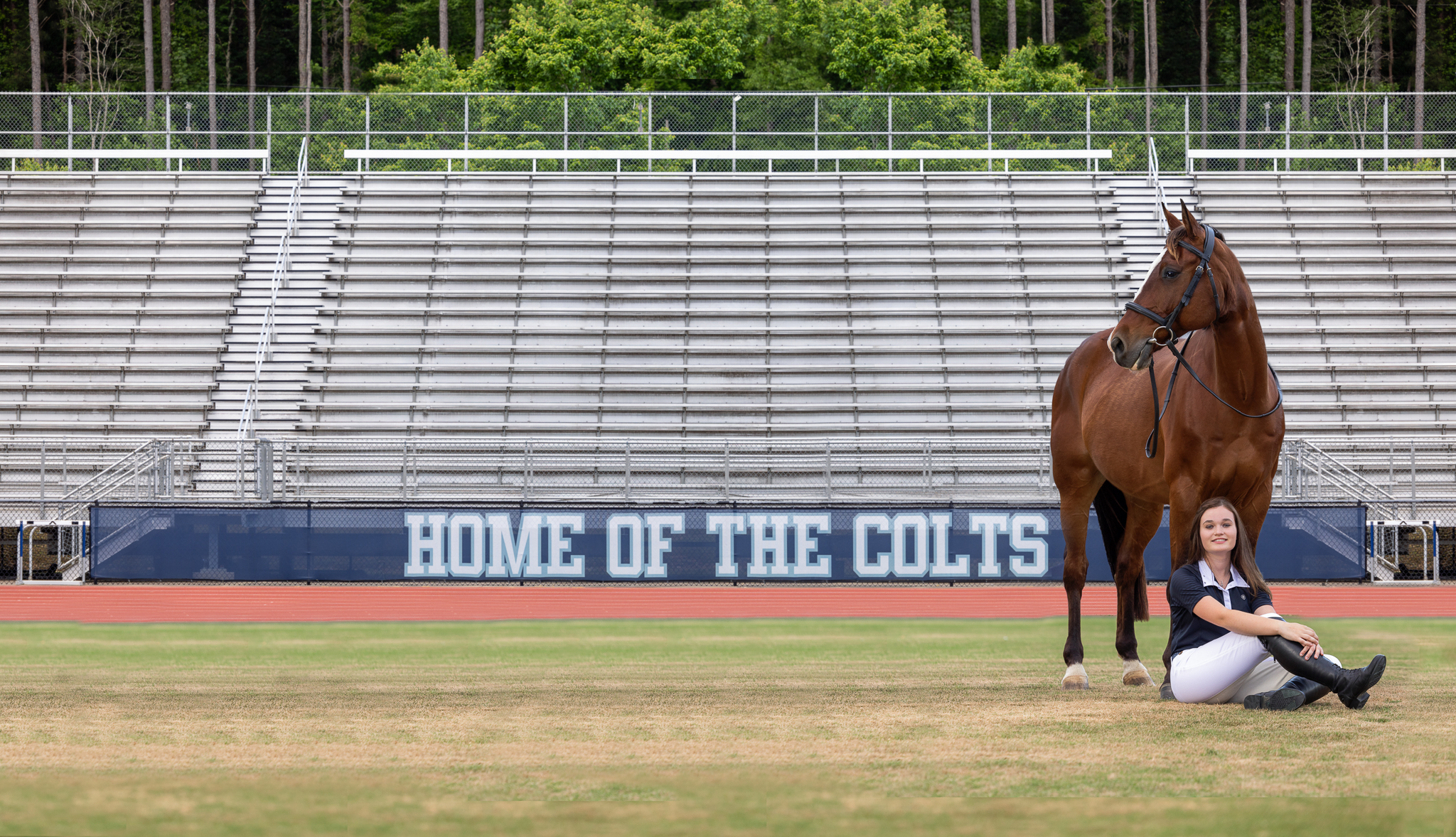 Questions about Ride the Sky Equine Photography
Why do I have to have a phone call with you before I can book you?
That's right! I have a brief 5-10 minute phone call with ALL potential clients prior to adding them to my calendar. Why? Because it's a lot easier to find out if I'm the right photographer for you in a phone call than over 20-30 text messages and emails.
And, let's be honest, I'm not the right photographer for everyone.
If you are just looking for someone to hand over a thumb drive of images that you can stick in a drawer, I'm not your girl.
If you don't want to have your hand held throughout the process of designing special custom art just for you and your horse, I'm not your girl.
I use that quick call to learn about your horse and you, explain how my pricing works, schedule your in-person consultation and just make sure that we are in general a good fit!
It's so much better to not waste your time – and mine – to shoot your session and then find out that I am not the right fit for you.
The truth is, I want you to be happy with your images and experience with your photographer…even if that photographer isn't me.
Do you photograph high school or college seniors?
How far in advance should I book?
In order to provide exceptional customer service to our clients, Ride the Sky Equine Photography only takes a limited number of clients each month.
Please Note: We usually book up 5-6 months in advance and fall sessions often book up 6-8 months in advance. Your best bet in getting the date/season that you want is to call as soon as possible.
Sessions are not booked until you have had your call with Betsy, your contract is signed and your reservation retainer has been paid.
Once those 3 things are done, you have a spot reserved for you on the calendar.
Betsy does try to accommodate the urgent needs of terminally ill animals, so please call or send a message if your animal is terminally ill.
Do you photograph weddings or families?
I stick to photographing horses, pets, and the people who love them.
I do branch out occasionally if a bride wants images with her horse in her wedding dress or a family wants pictures with their horses or pets.
But I am not a wedding photographer or a family portrait photographer specifically. In other words, I only shoot it if there's an animal in it.
Do you photograph weddings or families?
I absolutely shoot maternity for horse girls!
If you are an equestrian who wants to feature your horse in your maternity portraits, don't hesitate to reach out.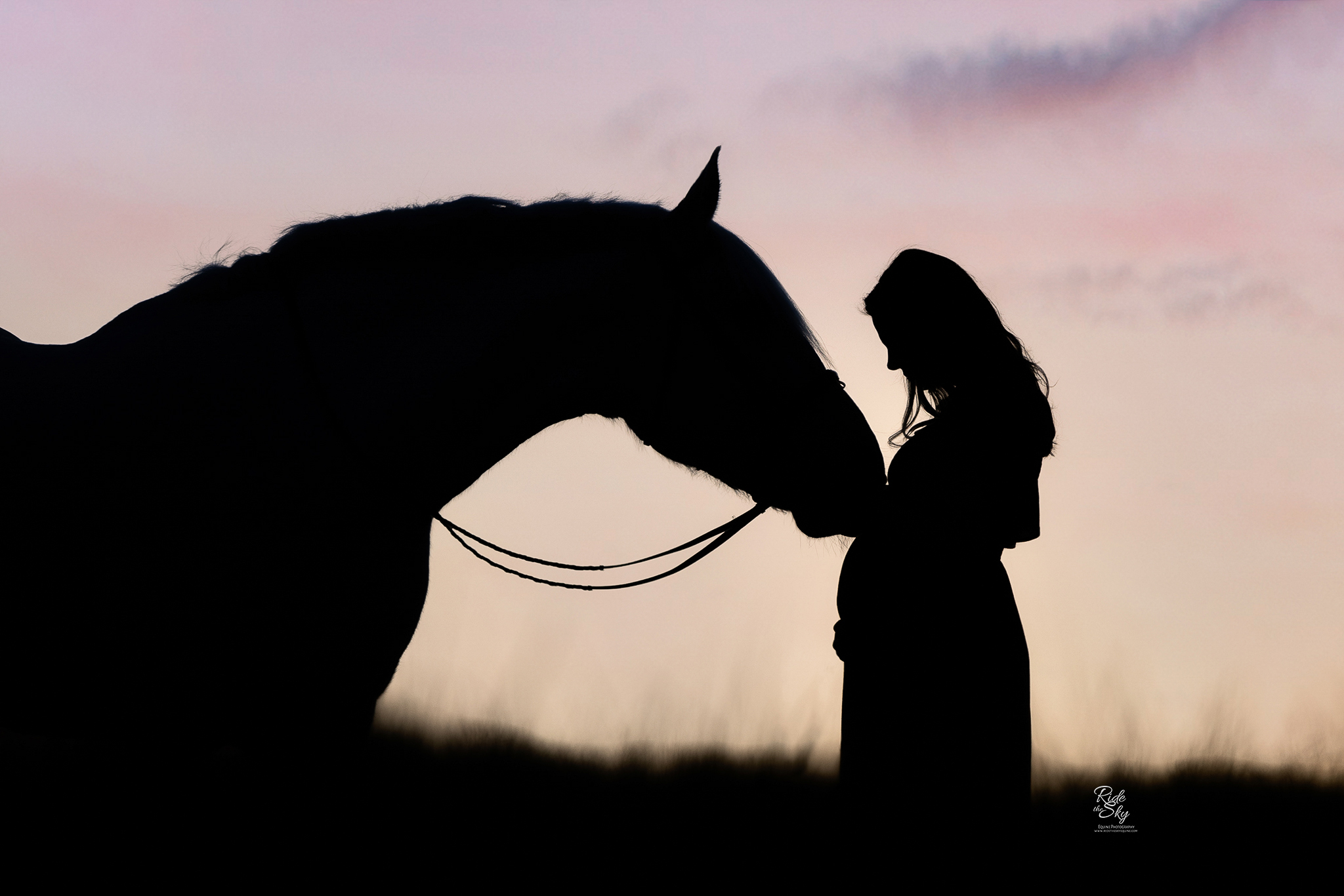 Got a Question that's not on the FAQs list?
If you have a question that was not answered above, shoot me a message here.