Are you a pet owner in Chattanooga who loves your pet? I don't mean loves in a "My dog is great. He's awesome" kind of way. I mean it in a "My dog is my soulmate, my other half, my sanity saver" kind of way. Do you realize that time is passing fast and your pet won't be with you forever? No matter how much you want him to be. You've thought about looking into pet photography in Chattanooga and getting some professional pet portraits.
But…
It seems so complicated.
I mean, are pet photographers a thing? Or will any photographer do it?
"Where would I have to go for pet pictures?"
"What would I do with the images? Post them on social media?"
"I don't want random people in my house. I'd have to clean it. Ugh."
"I don't want to be in pictures. I wouldn't know what to do with my awkward hands. And my smile always looks goofy when I have to smile on command."
Or "Maybe I do want to be in the pictures! I don't know!"
All those questions and thoughts…so you put it off.
Again.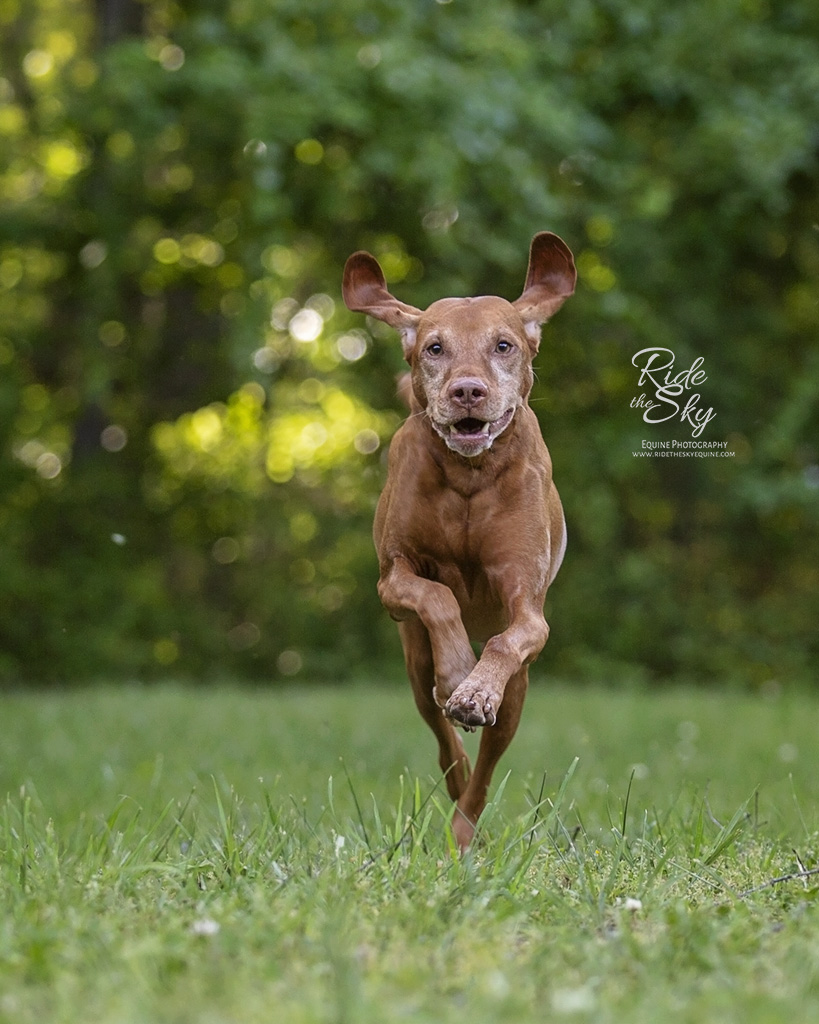 But, time is still passing. And your pet is still aging.
Listen, I get you.
The world of pet photography seems complicated. But, the Complete Guide to Pet Photography in Chattanooga, Tennessee is here to help you.
And, even better, this guide will help you find the best fit for your pet and your situation. Because as every pet is different.
Hi there!
I'm Betsy, an equine and pet photographer in Chattanooga, TN with an insane obsession with horses, dogs, traveling, and dark chocolate. Seriously, the obsession is real.
Want to know more about me? You can find out more here.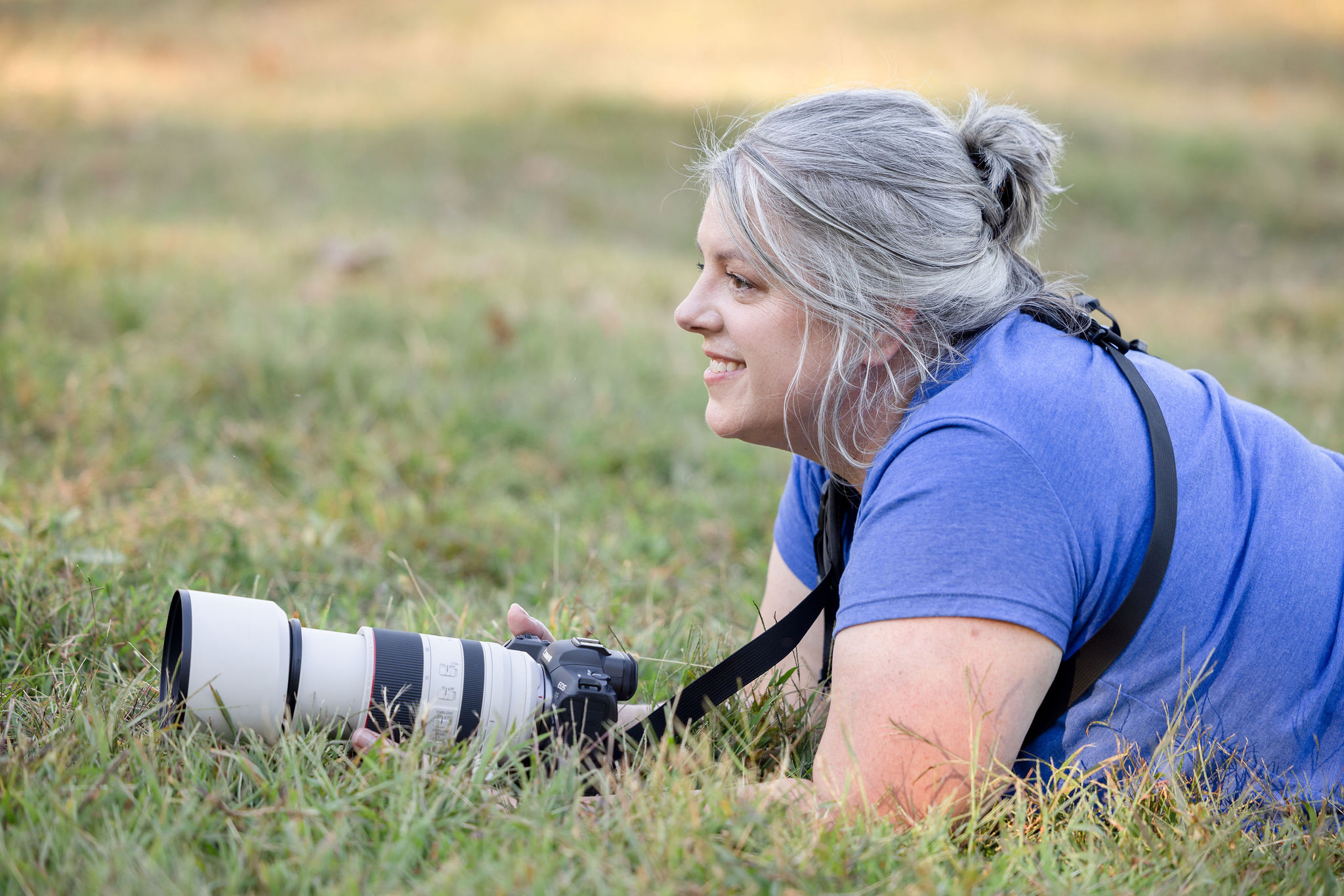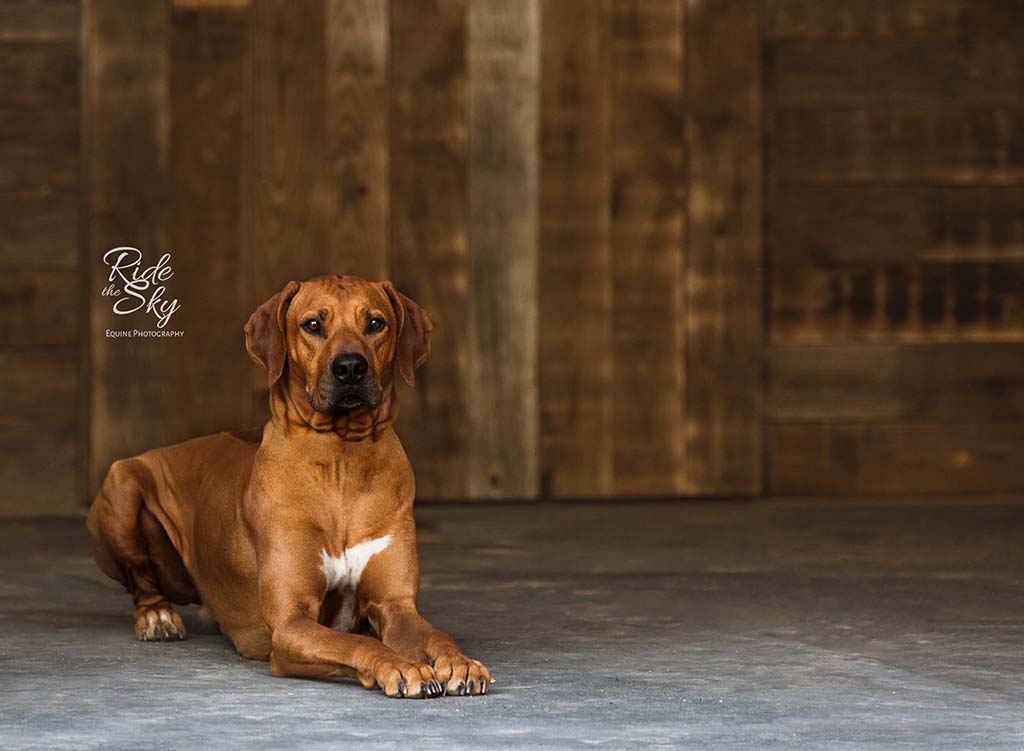 What is Pet Photography?
Pet photography is a term for a photographer that specializes in photographing pets.
While all these photographers focus on pets, there are several specific genres of pet photography.
There are pet photographers, like me, who specializes in portraits.
Whereas, others might specialize in candid shots.
There are photographers who niche down to only photograph one type or breed of pet. For example, a photographer may only photograph cats or birds. One example is Walter Chandoha who specialized in photographing cats.
There are also photographers who only photograph one breed within the genre. For example, they might specialize in dog photography but only photograph Boxers. Or only photograph cocker spaniels.
There are pet photographers who specialize in photographing dog shows. And yet others specialize in dog events such as hunting trials or dock diving.
Pet Portrait photographers may only offer a specific style of portrait. Some may choose to only shoot in studio. While others only photograph outdoor, or even in-home pet portraits.
There are also pet commercial and branding photographers who focus on working with pet-centric businesses.
Do I need a Pet Photographer or a Photographer who Photographs Pets?
First, what do you want to achieve in your pet photography session?
For example, are you wanting to have a family portrait that also includes your dog? Or are you looking for a portrait of your pet looking majestic?
And secondly, how concerned you are about your animal's behavior?
Do you have a pet who is nervous or antsy around strangers? A photographer with knowledge of warning signs of animal stress may be a better fit for you.
A pet photographer is someone who specializes in animals.
Whereas, a photographer who photographs pets might be a wedding photographer or newborn photographer and photographs pets on the side.
Which type of photographer is better for you will depend on many factors.
Great pet photographers have:
Extra training in animal behavior
Skills to recognize stressed animals
Ways to put stressed animals at ease
Knowledge of how to work with animals
Understand how to work with animals around photography equipment
First, what do you want to achieve in your pet photography session?
For example, are you wanting to have a family portrait that also includes your dog? Or are you looking for a portrait of your pet looking majestic?
And secondly, how concerned you are about your animal's behavior?
Do you have a pet who is nervous or antsy around strangers? A photographer with knowledge of warning signs of animal stress may be a better fit for you.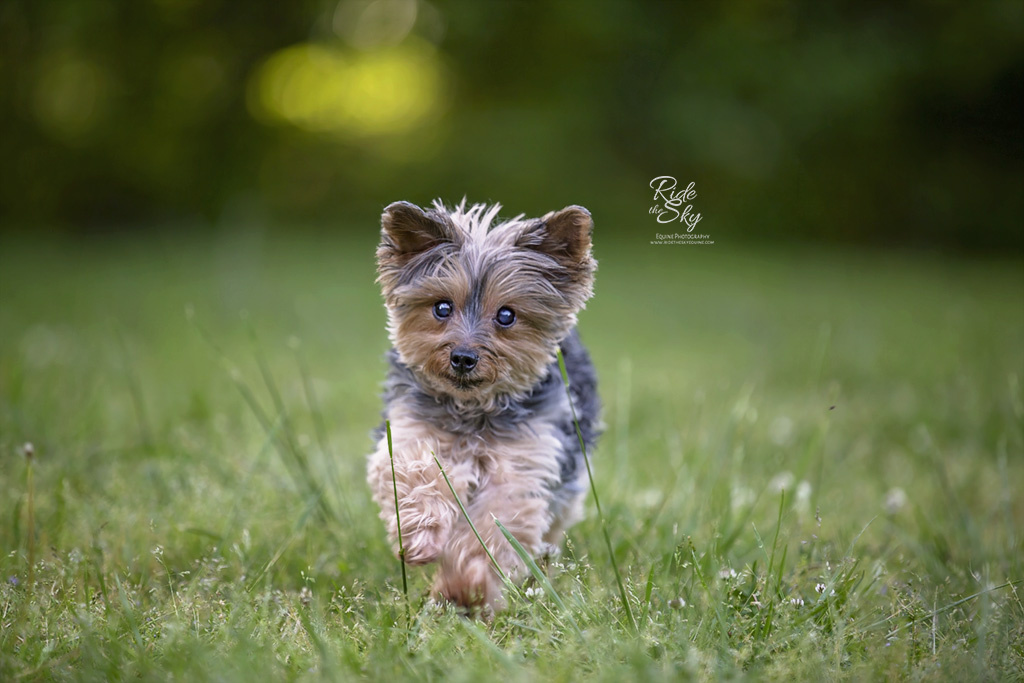 How often should you take Pet Portraits?
Let's talk about this for a minute.
Everyone likes to take pictures of their pets when they are babies and super-duper cute. Me too!
But middle age and senior dogs bring a lot to the table. And it's important to photograph them.
Consider if your pet was your child and the only time you took a picture of him was when he was 3 months old. You'd miss a lot!
Portraits of your pet in the prime of life can offer a view into the bond you have, how they looked full-grown, and their story.
Senior pets, covered in their white hair, bumps, and lumps offer so much too. Pet owners treasure the wisdom and love shown in their eyes.
Several times, a pet owner has contacted me wanting photographs of their senior pet before he or she dies. Only to have that pet pass away right before the photoshoot.
Please don't wait until it's too late to capture the wisdom, love, and bond that you share with your pet.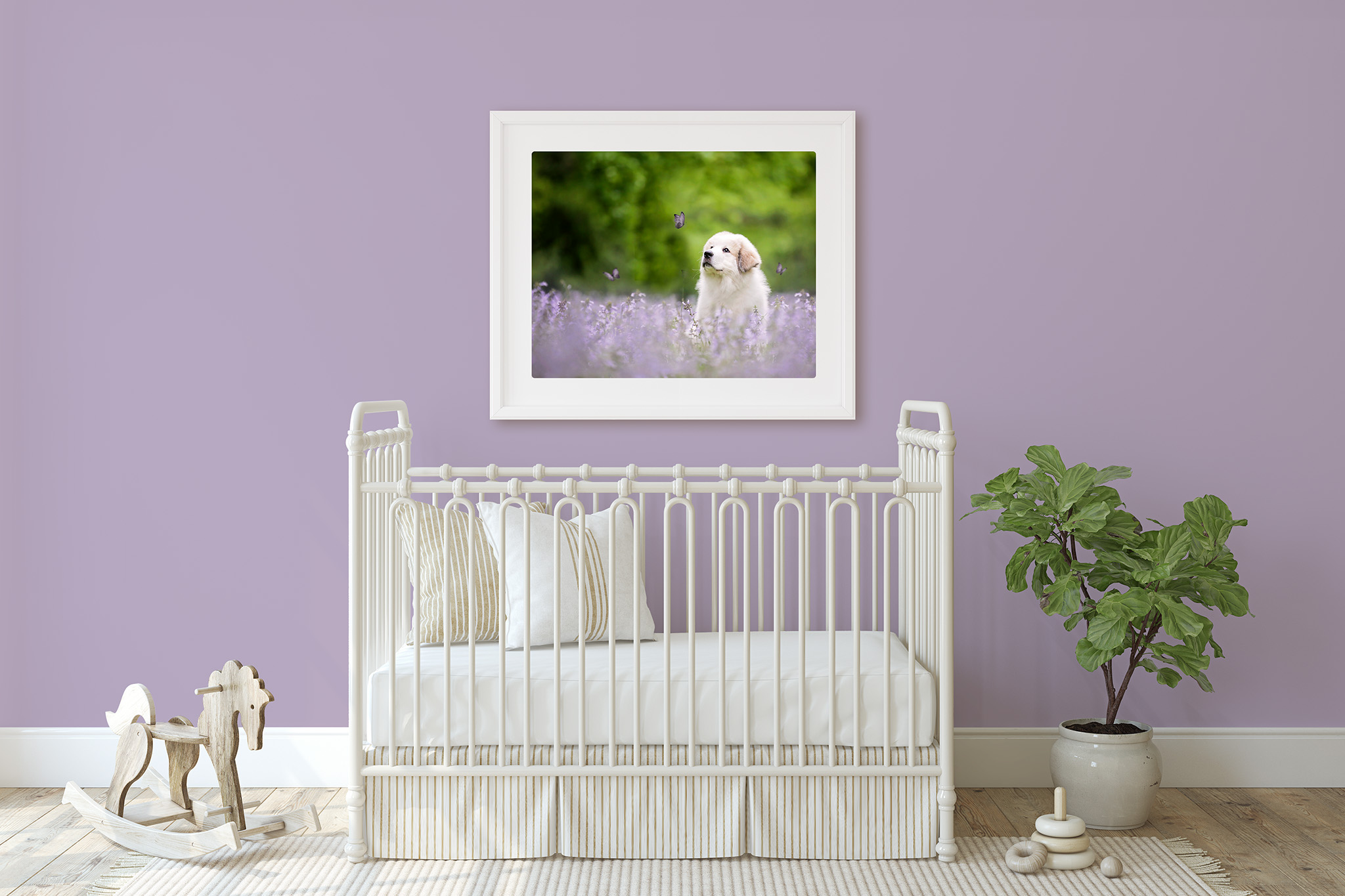 What can you do with your Pet Portraits?
It would be easier to answer the question, "What can't you do with your pet images?"
Pet portrait photography is an investment in time, effort, and money but, the options are practically endless.
What you do with your images will depend on what your needs and wants are.
Here are some examples of what my clients have done with their pet portraits. And even though this is a big list, it is by no means everything you can do.
Small, Medium, and Large Scale Canvas Gallery Wraps and Framed Canvas
Medium and Large Scale Unframed or Framed Metal Prints
Framed and Matted Prints
Custom Printed Albums and Folio Boxes
Keepsake Items
Holiday Ornaments
Phone App
Digital Files
Personally, I'm all about wall art.
I didn't need a million pictures of Nitro. What I wanted was an AMAZING image of him that I can put on my wall so I could enjoy it every day. And that's what I did.
I also have a smaller wall that has a collage of him through the years – puppy pictures, middle-age photos, and now that he's 13, some of his older years.
While I do also have some albums, I want to make sure that the best dog ever is front and center and I see him every day. Even when he isn't with me anymore.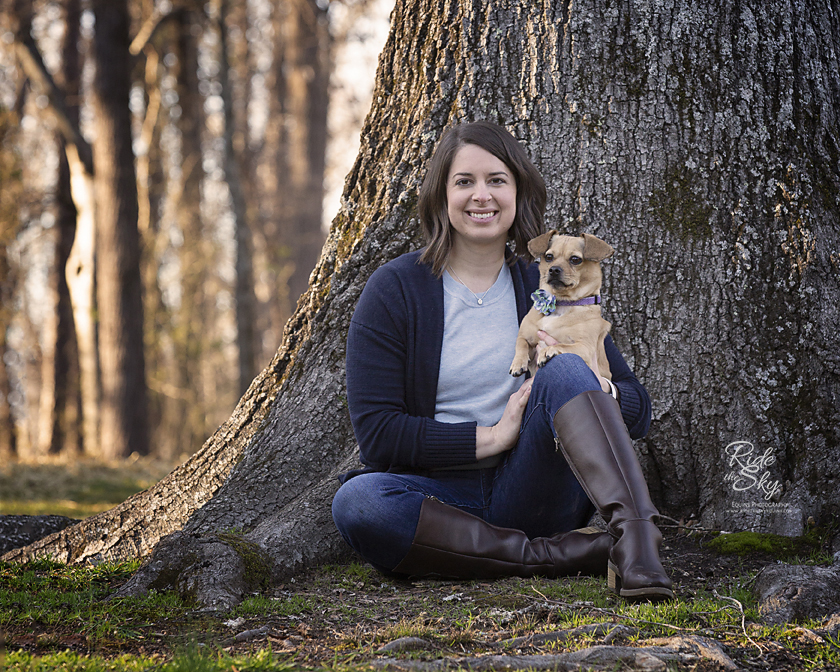 How to Find the Right Pet Photographer in Chattanooga, TN for you
So all this information is well and good but how do you go about finding the right pet photographer for YOU?
Like any big purchase, start off with research and ask yourself some questions.
These things will guide you towards what type of photographer you are looking for.
For that matter, they might guide you right to the perfect photographer.
What Type of Pet Photographer do you Need?
Do you want a photographer who specializes in pet photography? Or are you happy with a photographer who happens to photograph pets occasionally?
Do you want someone who specializes in photographing pets by themselves? Or do you want someone who includes pets in photos with others – like family photos?
What do you Think of their Work?
Start with a quick Google Search. Use search terms like:
"Pet Photography Your Location"
"Pet Photography Near Me"
"Pet Photographers Your City"
This should pull up some websites for photographers in your area who photograph pets. Take a look at their websites and portfolios.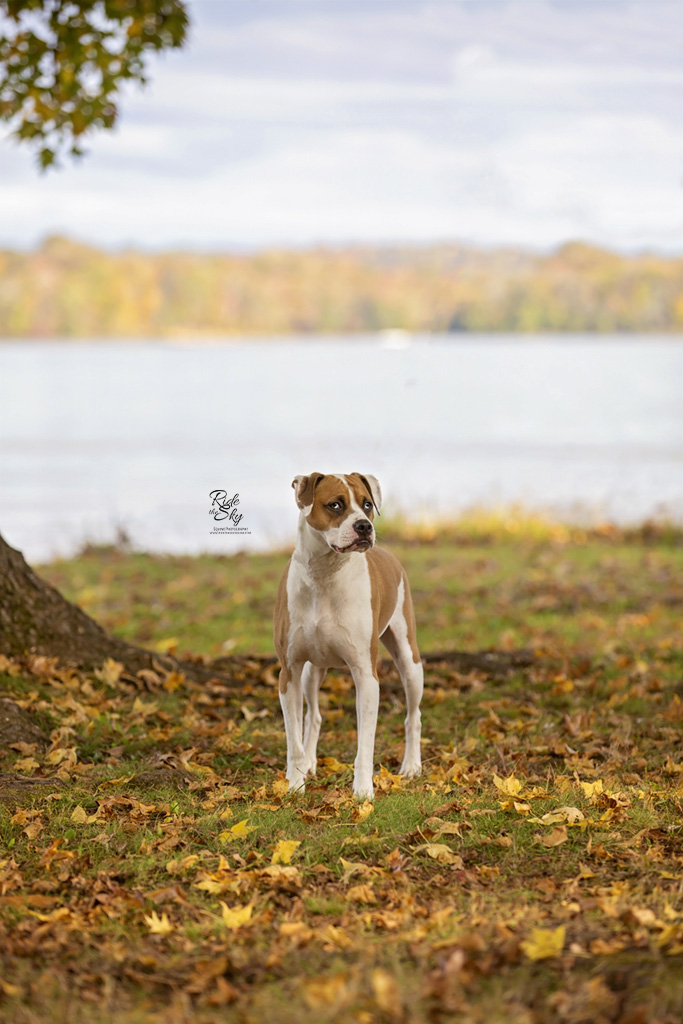 Next, take a scroll through social media and look at pet photographers in your area.
On Instagram, you can usually find pet photographers by searching #yourlocationpetphotographer or #yourlocationpetphotography.
For example, in Chattanooga, you can search #ChattanoogaPetPhotographer and #ChattanoogaPetPhotography.
Some photographers also have their own unique hashtags on Instagram that will bring up certain posts for them.
For example, I use the hashtag #RTSPupPack for dogs that I photograph. I also use the hashtag #ridetheskyequine for the horses that I photograph.
Once you are looking at their website, or Facebook and Instagram accounts, do you like what you see?
Would you Enjoy Working with that Person?
Do you think your personalities will mesh well? Would you enjoy spending time with that pet photographer?
Because, seriously, a photography session shouldn't be something that is nothing but stress and no fun.  If it is, you are doing it wrong.
Here's a hint: You can learn about a photographer's personality by reading their website. Particularly, reading their "About Me" page will give you a good idea.
You can also learn a lot about them by reading how they talk – and what they talk about – in their social media posts.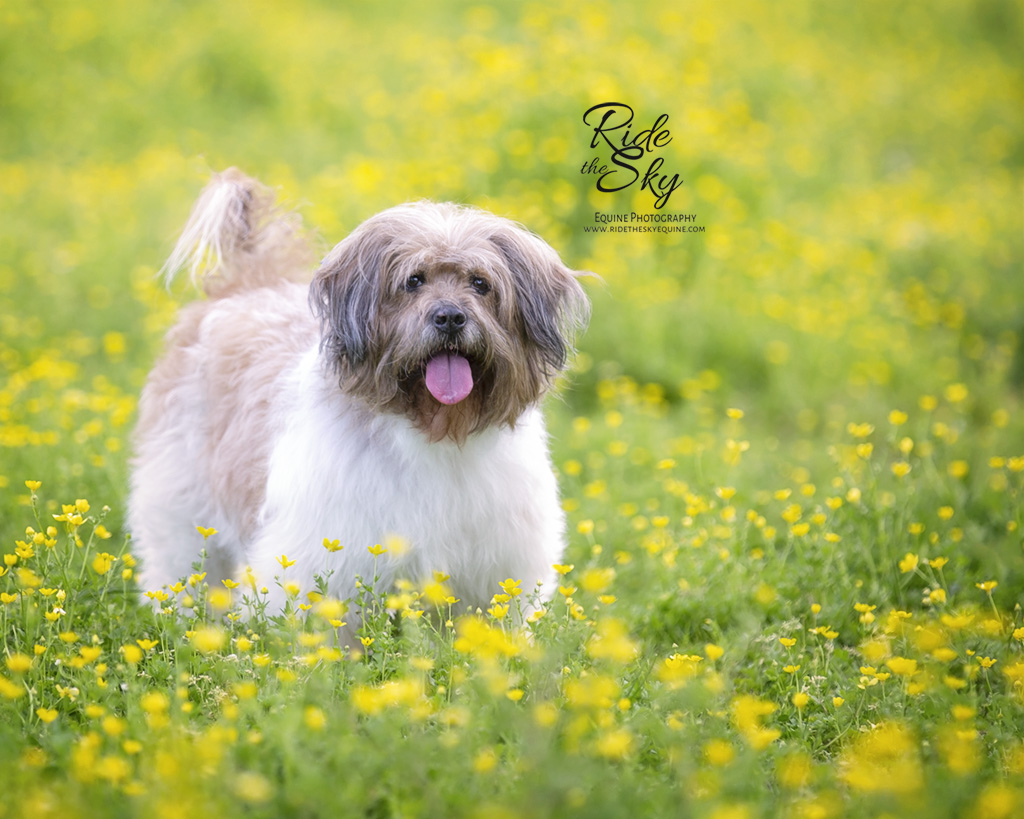 Does the Photographer offer what you Need?
Do you dream of a specific end product, such as a large-scale canvas to put over your mantle?
Then a photographer who only offers a digital gallery of 8x10s might not be the right fit for you.
Do you dream of having a professional picture of your dog standing on a mountain top with you? Then a photographer that only does studio portraits of pets won't be the right fit for you.
And, how much interaction do you need with your photographer?
Do you want someone who shows up, spends 45 minutes with you and you never see them again?
Do you need someone who will work with you from planning your session to the delivery of your products?
To learn more about finding the right pet photographer for you, you might enjoy taking a peek at my article: How to Choose a Pet Photographer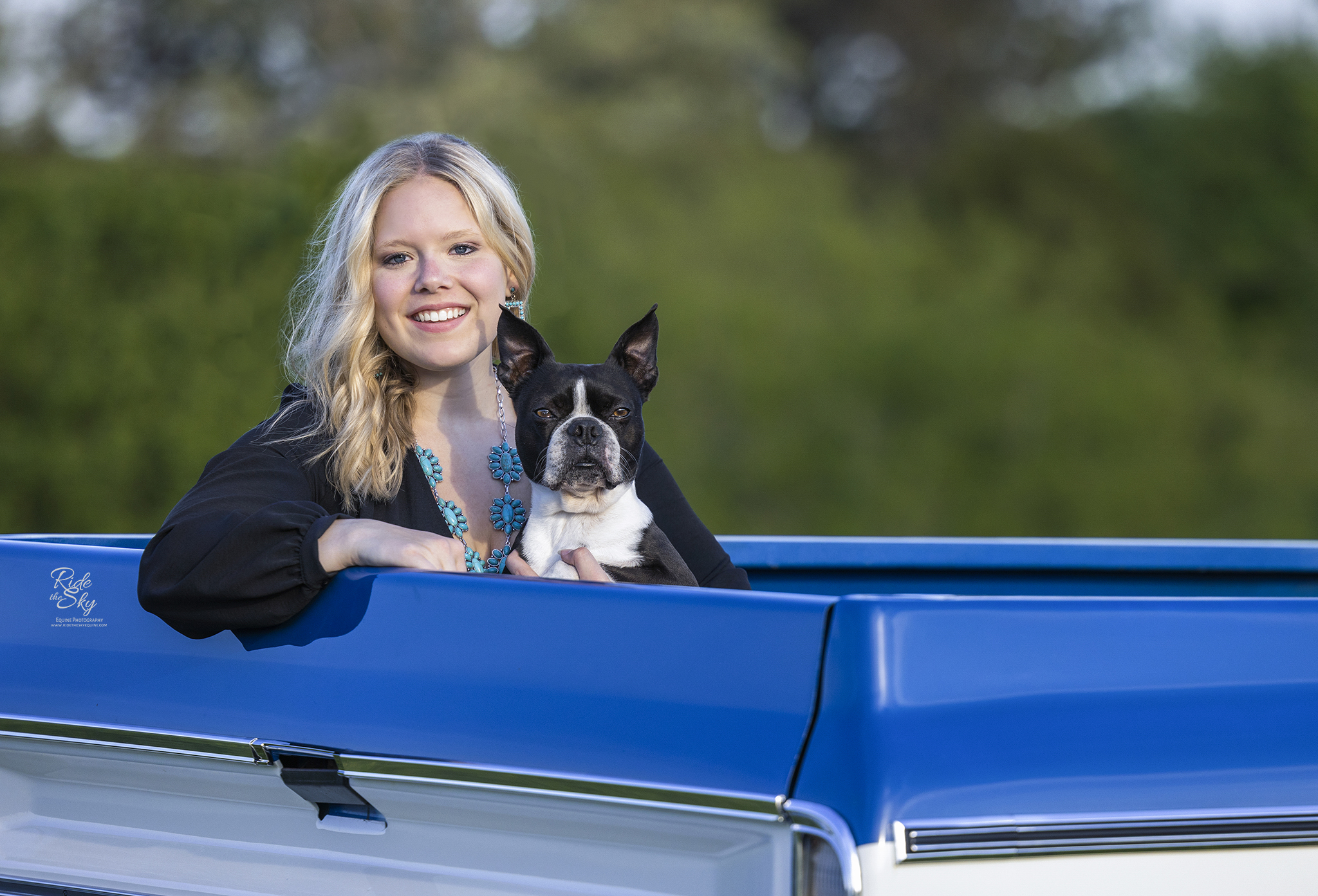 Questions to ask a Pet Photographer Before You Book
Before booking a pet photographer I highly recommend having a conversation with them.
I actually require all potential clients to have a call with me before we reserve a spot on my calendar for your pet.
I find it makes it so much easier to learn about your pet(s), see if our personalities are a good fit, explain how my sessions work, and answer any questions all at once.
There are so many questions you should ask a photographer before you book them.
What type of pets – and clients – do you enjoy working with?
Are there any pets that you will not work with?
How much can I expect to pay? 
What happens if it rains and my photoshoot is supposed to be outdoors?
Do I have to be in the pictures if I don't want to be? 
What can I expect with my final images (wall art, digital galleries, etc)?
I answer a lot of common questions about pet photography on a Frequently Asked Questions page on my website.
You can also find answers to common questions about Ride the Sky Equine Photography here: Common Questions about Ride the Sky Equine Photography.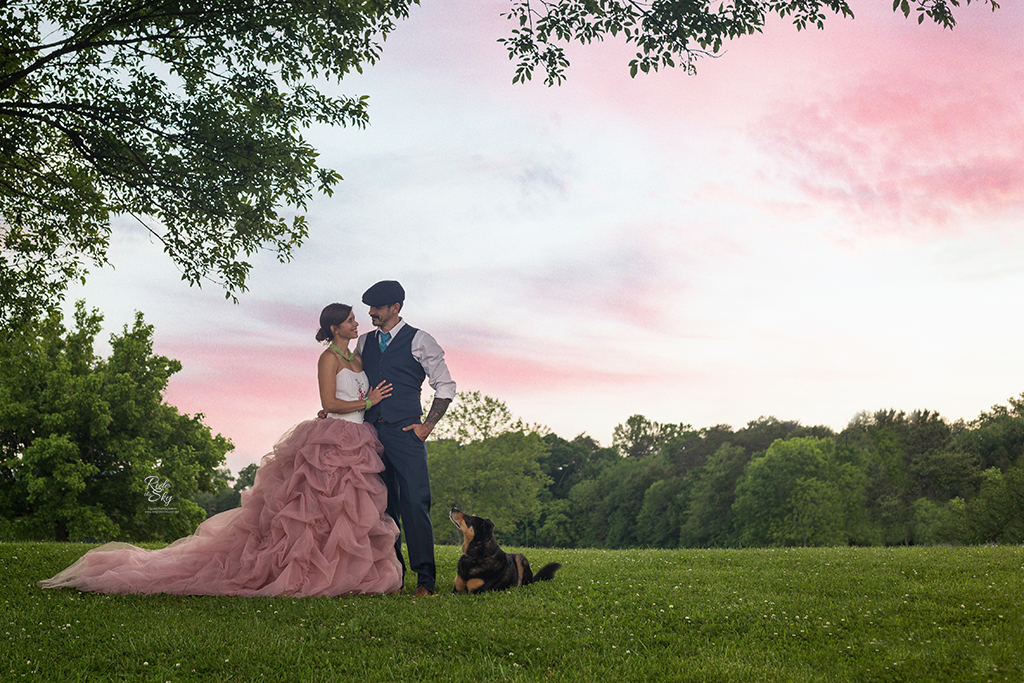 How Much Does Pet Photography Cost in Chattanooga, TN?
Pet photography in Chattanooga can run the gamut on pricing.
It depends on the photographer you use, the image quality, the end products, the type of session, and so much more.
In general, pet portrait sessions will be between $125 to $3,000.
Sessions like themed mini sessions and basic candid pet pictures are at the lower end of cost.
Photographers who design custom sessions that end with custom artwork of your pet are at the higher end when it comes to price.
Want to Work with Me?
If you choose to work with me …
I require a $300 reservation retainer for pet portrait sessions.
Learn more on my Pet Portraits Page here. Or click the button below to request more information.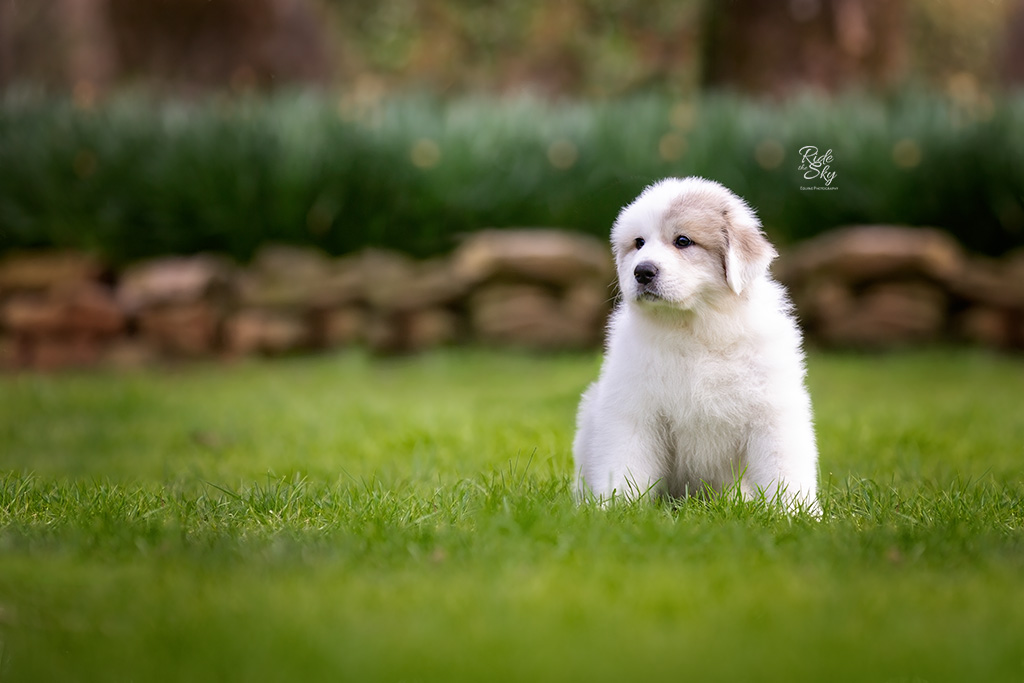 How to Create your Perfect Pet Portraits
Now that you understand a little more about what you are looking for in a pet photographer, let's dive into the HOW of it all.
I know we don't all want to spend time planning but this is how you end up with what you want in the end.
Plan your Pet Portrait Session
This is where we work out the what, when, why, who, and how of it all.
Create Your Pet Portrait Session
This is the actual (and fun) pet photography session.
Enjoy Beautiful Pet Images
This is where you get to enjoy the end result of your pet photography session.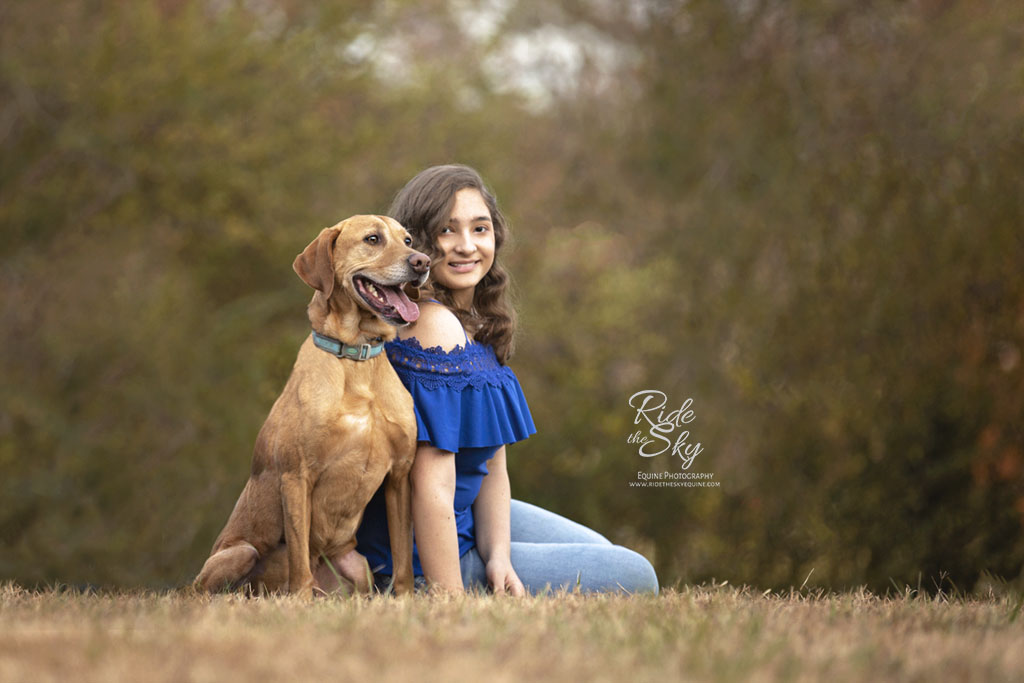 Planning is what really separates an exceptional pet photography experience from an average one.
After all, if you spend the time on the planning, the actual photographing sorts itself out because you are basically following a roadmap.
So let's design your pet photography session – Let's take a look at locations, props, and more.
Just Your Pet? Or You and Your Pet?
When looking into pet photography in Chattanooga, this is a super common question for pet parents. Do they have to be in portraits with their pet? Or can it be their pet by themselves?
The answer to that question really depends on two things.
It depends on the photographer you choose.
After all, there are some photographers who only photograph animals. No people at all.
Other photographers would prefer to photograph families and their pets or a person with their pet. This is why it's so important to ask questions and know what you are getting from the photographer you hire.
So, if you haven't already, make sure to read the section on Questions to ask a Pet Photographer BEFORE you Book.
And it also depends on what you want as the client.
Do you want to be in the pictures? Or not?
Most likely, after reading that sentence, your initial thought is, "Heck no! I don't want to be in the pictures. I don't know how to pose, what do I do with my awkward hands? The camera adds 20 pounds!"
But here's the thing, you don't need to know how to pose.
Because a good photographer will direct you into poses that make you look your best. Including those always awkward hands.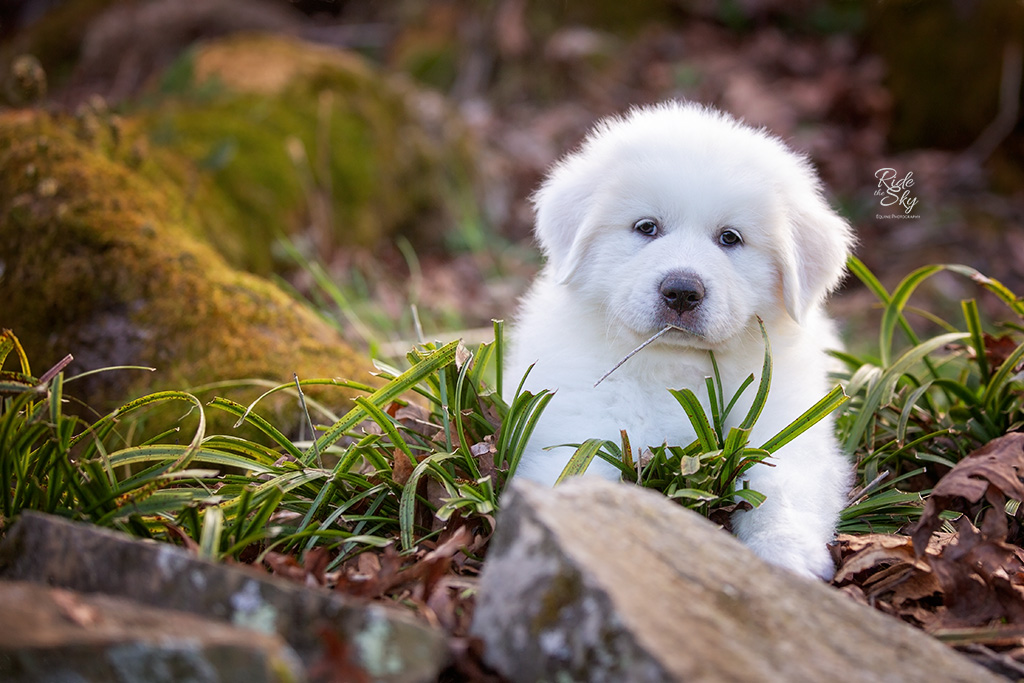 The Best Locations in Chattanooga, Tennessee for Pet Portraits
Chattanooga is a beautiful city. It offers a variety of places that are perfect settings for pet portraits. Finding the perfect location is never an issue.
Two things can help guide you about what might be the perfect fit for your pet portraits.
They are the time of year and your pet's temperament.
Time of Year
Let's be real for a second. We're in the south. Heat and humidity are definitely something we have to think about.
If your portraits are going to be outside, how do the heat and humidity affect your pet (and you)? Certain breeds are more affected than others.
Also, does your pet have allergies that will be more of an issue if he or she is outside at certain times of the year? An allergy-prone pup constantly scratching and licking isn't going to be easy to photograph.
New and Different Locations
If your pet's temperament isn't suitable for new locations, big crowds, etc, you might want to consider using your home for your portraits.
After all, if your pet is nervous or uncomfortable, it will show in the photos.
Or, make plans to take your pet to the location frequently leading up to your portrait session.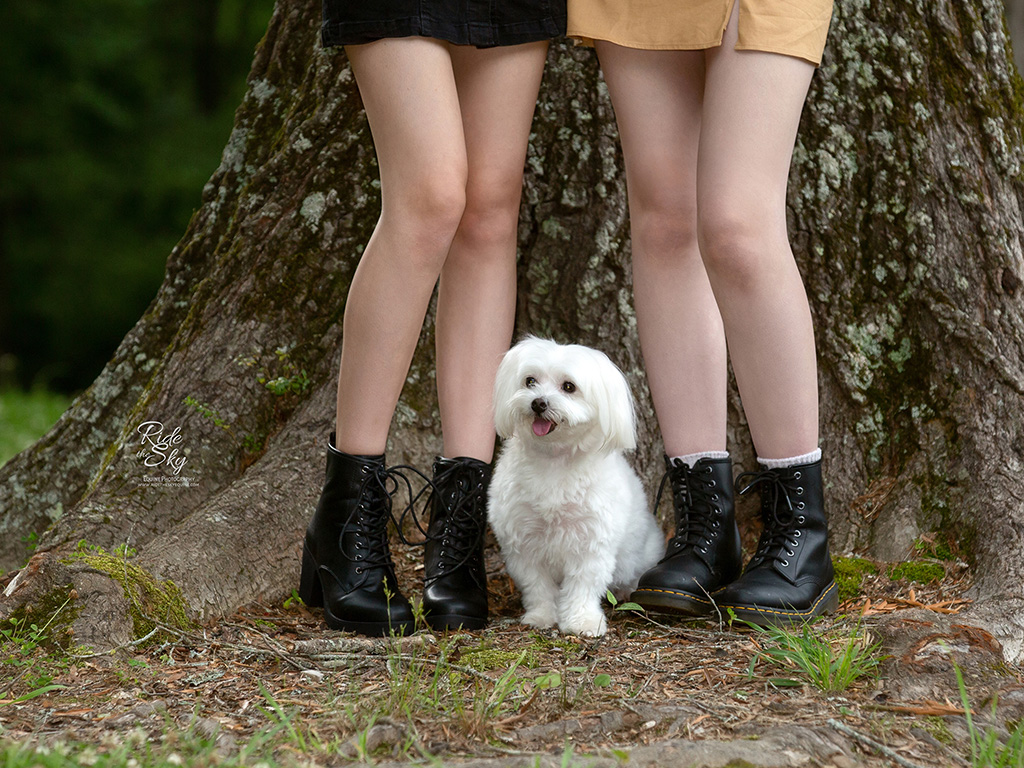 Indoor & Outdoor Locations for Pet Photography Sessions
Tip: When visiting any location that you don't own, make sure to contact the venue in advance. Find out if there are any fees, permits, or insurance requirements. These costs would be in addition to the cost of the photographer.
Urban Locations
Sculpture Park
Tennessee Aquarium
Walnut Street Bridge
Pet-Friendly Cafes
Umbrella Alley
Murals/Graffiti
Downtown Chattanooga
Indoor Locations
Photographer's Studio
Pet-Friendly Hotels
Your Home
Pet-Friendly Cafes
Pet-Friendly Air B 'n Bs
Rural Locations
Chester Frost Park
Enterprise South Nature Park
Southern Adventist University
Lakes/Ponds
Your Own Property/Yard
Running Trails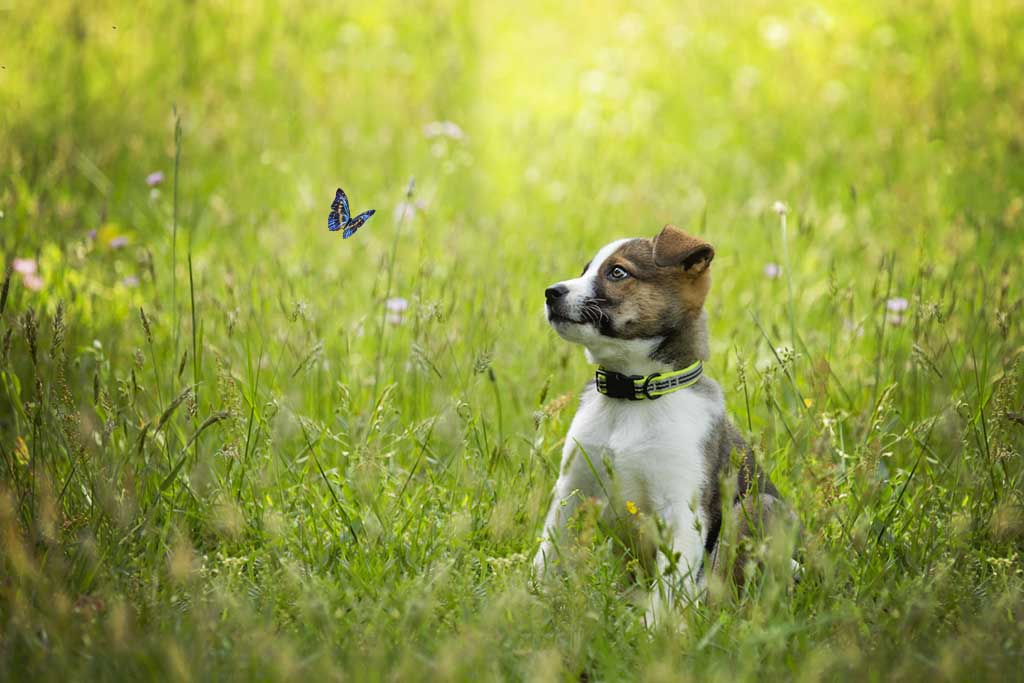 Local Resources for Pet Owners in Chattanooga, Tennessee
Pet-Friendly Cafes
& Restaurants
Always call first to verify the rules haven't changed.
​
Want to Know What It's Like to Work with me?
If you are looking for pet photography in Chattanooga and want to know a little bit more about what it would be like to work with me, take a peek at the Meet Betsy page and Chattanooga Pet Portraits pages.
You can also visit my Instagram account or Facebook page and give me a follow.
Or, just send me a message or complete the form below. We will schedule a call to chat about your favorite subject – your pet! And how we can create amazing photographic art that you can enjoy forever.
Betsy Bird of Ride the Sky Equine Photography spends her days doing insane things to make horses look at her. Clearly, she's desperate for attention. Outside of acting like a total weirdo, she invests time and energy into growing her business, hanging with her favorite dog, Nitro, dealing with her teenagers' angst, and planning her next big wheels-up adventure. Betsy is a Certified Professional Photographer (CPP) with the organization Professional Photographers of America (PPA). The CPP designation is held by fewer than 2,500 photographers nationwide and is a hallmark of consistency, technical skill, artistry, and professionalism. Betsy specializes in creating storytelling magic for horse girls of all ages. In other words, she enjoys working with fun-spirited clients who need horse portrait, equestrian senior, and equestrian brand photography. She even throws in some dogs for variety because what true horse girl doesn't love a great pup too? Based in Chattanooga, TN, Ride the Sky Equine Photography works on location in Tennessee, North Georgia, and beyond.